PM Modi's niece robbed: One accused arrested; belongings recovered
PM Modi's niece robbed: One accused arrested; belongings recovered
Written by
Siddhant Pandey
Oct 13, 2019, 05:46 pm
3 min read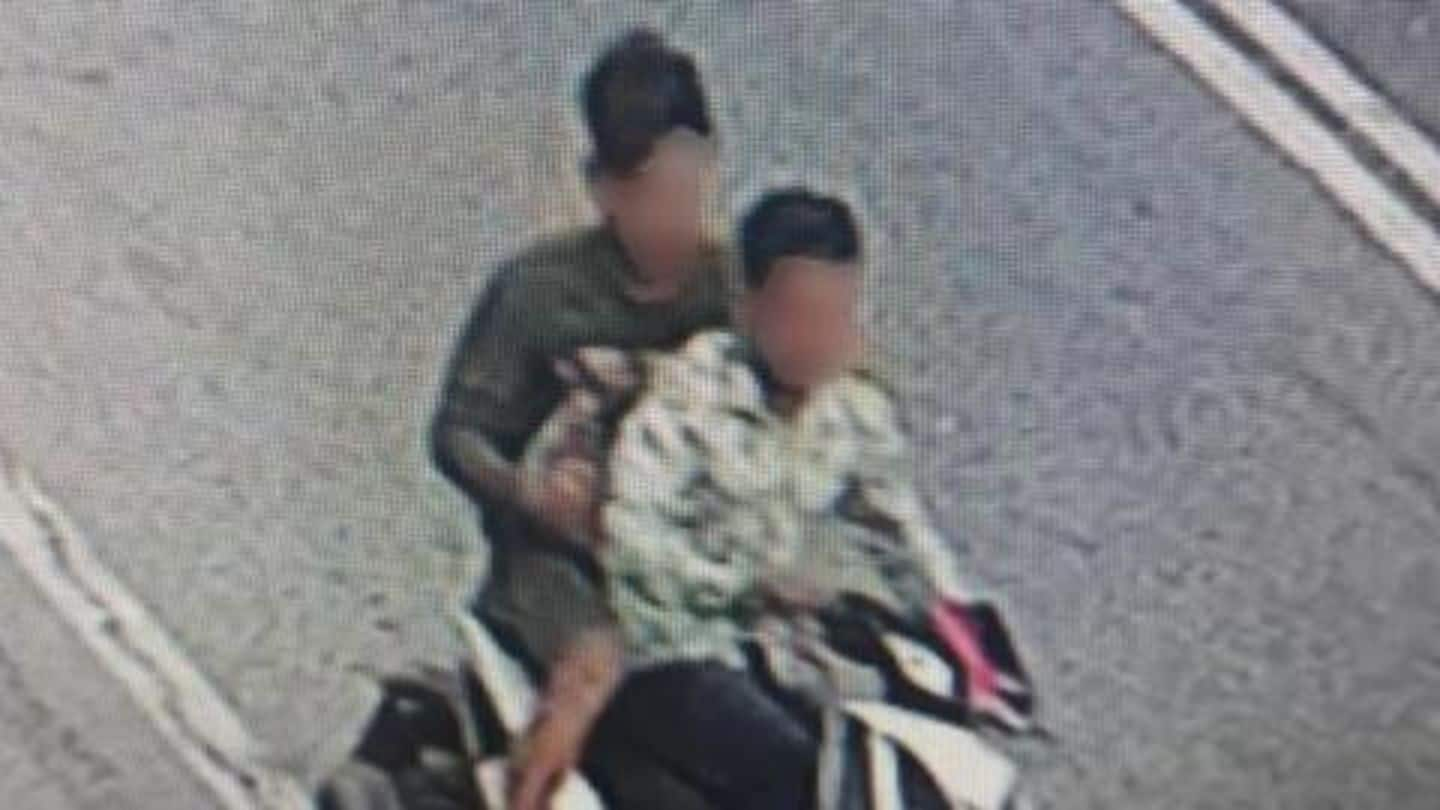 A day after Prime Minister Narendra Modi's niece was robbed in broad daylight in Delhi, the police have arrested a 21-year-old man in connection with the incident. The victim, Damayanti Ben Modi, is the daughter of PM Modi's brother Prahlad Modi. The suspect, identified as Gaurav alias Noni, was nabbed from Sonepat and Damayanti's belongings were recovered from him. Here are more details.
Gaurav arrested from mother-in-law's home in Sonepat
A resident of Sadar Bazaar, Gaurav was arrested from his mother-in-law's house in Sonepat, according to The Indian Express. The police seized several documents and cash from his possession along with the scooter used for the robbery from his aunt's home in Sultanpuri. The police said that he has a history of crime and has been apprehended thrice as a juvenile.
Delhi Police trying to nab Gaurav's accomplice
The police had identified Gaurav and his accomplice, Badal, on Saturday with the help of CCTV footage as the accused weren't wearing helmets. Reportedly, several Delhi Police teams are conducting raids in Rohtak to nab Badal, who lives in Sultanpuri.
Assailants followed Damayanti for a kilometer before snatching purse
The incident occurred at around 7 am outside the Shree Delhi Gujarati Samaj Bhavan in Civil Lines, when Damayanti, her husband, and two daughters, were alighting an auto-rickshaw. Two bike-borne assailants then clutched the purse lying in Damayanti's lap and fled. Delhi Commissioner of Police (North) Monika Bharadwaj told reporters that the assailants had followed Damayanti for a kilometer before yanking away her purse.
There were no traffic policemen in the area: DCP Bharadwaj
The DCP further said, "The accused were not wearing helmets at the time of the incident. Also, there were no traffic policemen in the area. The men managed to escape without helmets from Sadar Bazaar to their hiding place."
Damayanti's family were to return to Surat Saturday evening
Damayanti's family is based in Surat, Gujarat, and has been traveling since October 4. They were returning to Delhi from Amritsar via a train and arrived at the Old Delhi Railway Station early Saturday morning. Thereupon, the family hailed an auto-rickshaw to the Gujarati Samaj Bhavan, where they planned to rest until their flight back to Surat at 4 pm the same day.
Bag contained Rs. 56,000 cash, credit/debit cards, two mobile phones
Damayanti told the police her bag contained Rs. 56,000 cash, credit/debit cards, two mobile phones, and other important documents. She said, "I didn't resist as I feared I'll hurt myself. I can't recall if they were wearing helmets or not, it all happened so suddenly."
AAP spokesperson Raghav Chadha criticized Delhi Police
Meanwhile, Aam Aadmi Party National Spokesperson Raghav Chadha said the incident highlights Delhi's "miserable, pathetic and worrisome" law and order situation. Chadha also utilized the opportunity to take a jibe at Delhi Police for readily chasing BJP's political opponents and failing to keep Delhi safe. Separately, responding to Hindustan Times' query if she had heard from the PM's office, Damayanti responded in the negative.
Police booked assailants under IPC Sections 356, 379
Delhi Commissioner of Police Public Relations Officer (PRO) Mandeep Singh Randhawa had earlier said, "A case has been registered at Civil Lines police station and an investigation is underway." The police had previously booked two unidentified men under IPC Sections 356 (assault/criminal force in attempt to commit theft of property carried by a person) and 379 (theft). The police later identified the criminals.