Delhi's air quality remains 'poor' on Sunday as stubble-burning continues
Delhi's air quality remains 'poor' on Sunday as stubble-burning continues
Written by
Siddhant Pandey
Oct 13, 2019, 04:00 pm
3 min read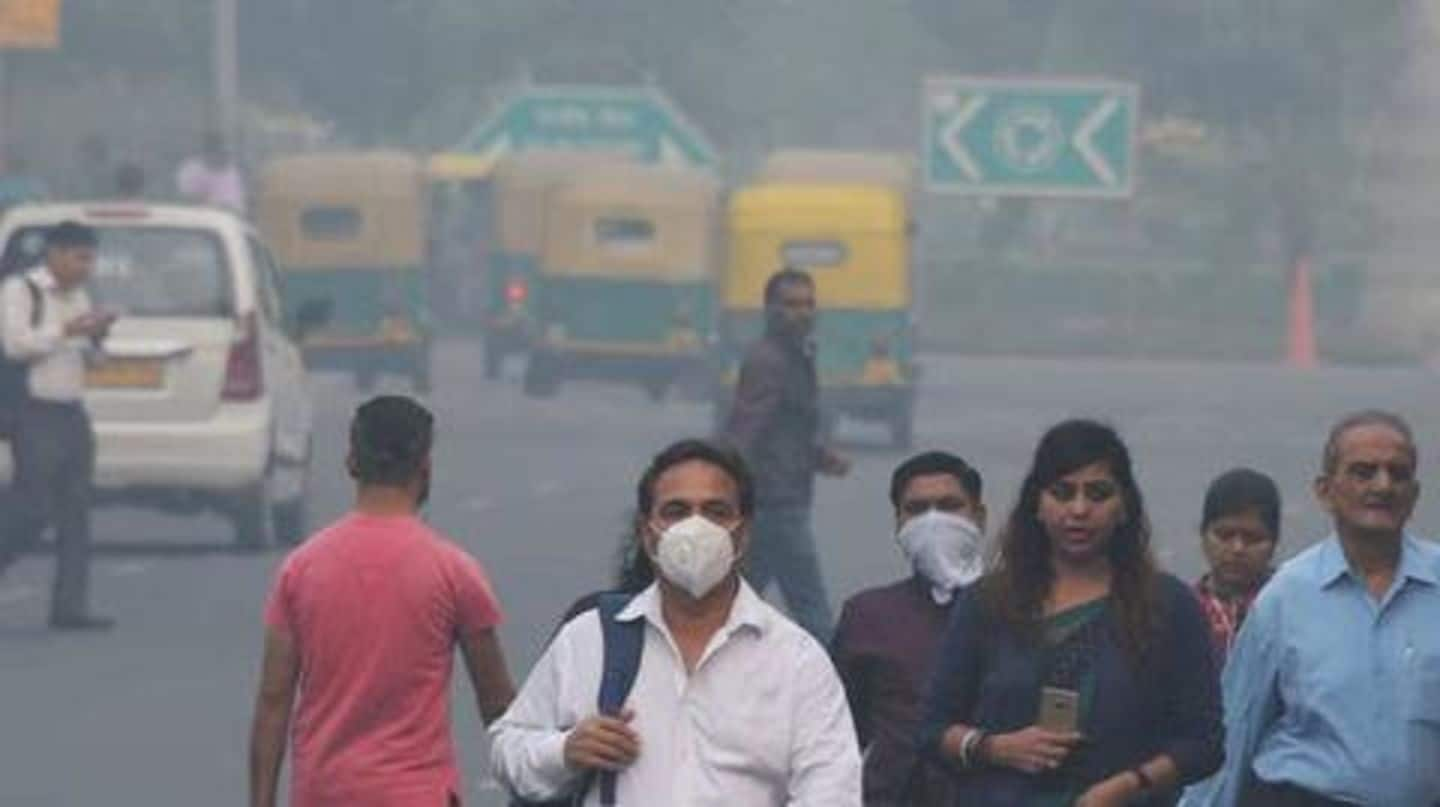 Residents of Delhi woke up to hazy skies on Sunday morning as the national capital's air quality took a hit. With an overall Air Quality Index (AQI) of 266, Delhi's air quality remained poor for the fourth consecutive day and is expected to get worse on Monday. In several regions, the AQI docked above 300, crossing into the 'very poor' category. Here's more.
Delhi University recorded AQI of 300
According to ANI, the AQI was 313 in Dhirpur at 8:30 am on Sunday and 306 in the Mathura Road area, falling in the 'very poor' category. Additionally, the AQI near Pusa, Airport (Terminal 3) and Delhi University docked at 245, 290 and 300 respectively. An AQI between 0-50 is considered 'good', 51-100 'satisfactory', 101-200 'moderate', 201-300 'poor', 301-400 'very poor', and 401-500 'severe/hazardous'.
'Sensitive groups' advised to reduce prolonged, heavy exertion
The Centre-run System of Air Quality and Weather Forecasting and Research (SAFAR) warned 'sensitive groups' against prolonged or heavy exertion during such air quality. It advised, "Heart patients, see the doctor if they feel palpitations, shortness of breath, or unusual fatigue."
Stubble burning, firecrackers, winds amounted to worsened air quality
Notably, pollution levels in Delhi usually plunge to critical levels this time of year due to several reasons, such as stubble burning in neighboring states and increased use of firecrackers during the festivities of Dussehra and Diwali. According to India Today, Delhi's AQI oscillated between "satisfactory" and "moderate" before Dussehra, after which, it deteriorated. Changes in wind direction are also responsible for worsening quality.
SAFAR warns Delhi's air quality might become 'very poor'
Meanwhile, SAFAR said Delhi's AQI may start to deteriorate towards "very poor" Sunday onwards. SAFAR noted that the late monsoon withdrawal and cooling temperatures can lead to low wind speed, descending air, and compressed boundary layer. These factors can further favor rapid fine particulate matter formation and accumulation of pollutants, which worsens with internal emission sources (like firecrackers) or external ones (stubble burning).
Control local emissions to avoid air quality crises: SAFAR
SAFAR said, "In a landlocked city like Delhi, it may lead to rapid accumulation and may trigger high pollution events. However, if local emissions are controlled it will be a good check to observe and avoid air quality crises."
Illegal stubble burning in Punjab, Haryana adds to Delhi pollution
Stubble burning refers to the act of farmers intentionally setting straw stubble on fire after harvesting rice, wheat, and other grains. Although it has been banned in Punjab and Haryana, farmers continue to practise stubble burning, which leads to an increase in PM2.5 levels (particulate matter with less than 2.5 micrometers diameter). By Tuesday, stubble burning will contribute 6% of Delhi's pollution, SAFAR noted.
'Fires in Punjab, Haryana increased significantly over last two days'
Council on Energy, Environment and Water (CEEW) research analyst LS Kurinji told IANS, "Fire counts in Punjab and Haryana have increased significantly over the last two days. The wind direction in Delhi is westerly which is unfavorable thereby carrying smoke from stubble burning towards Delhi."
Delhi CM Arvind Kejriwal also blamed stubble burning
On Saturday, while announcing the road-rationing odd-even scheme, Delhi CM Arvind Kejriwal also blamed stubble burning in Karnal, Haryana for the deteriorating AQI in the national capital. Incidentally, the odd-even scheme will be effective from November 4-15. Additionally, starting Tuesday, stricter measures to combat air pollution will come into force in Delhi and its neighborhood as part of the Graded Response Action Plan (GRAP).