Women exempted from odd-even, not private CNG vehicles, says Kejriwal
Women exempted from odd-even, not private CNG vehicles, says Kejriwal
Written by
Siddhant Pandey
Oct 12, 2019, 07:50 pm
2 min read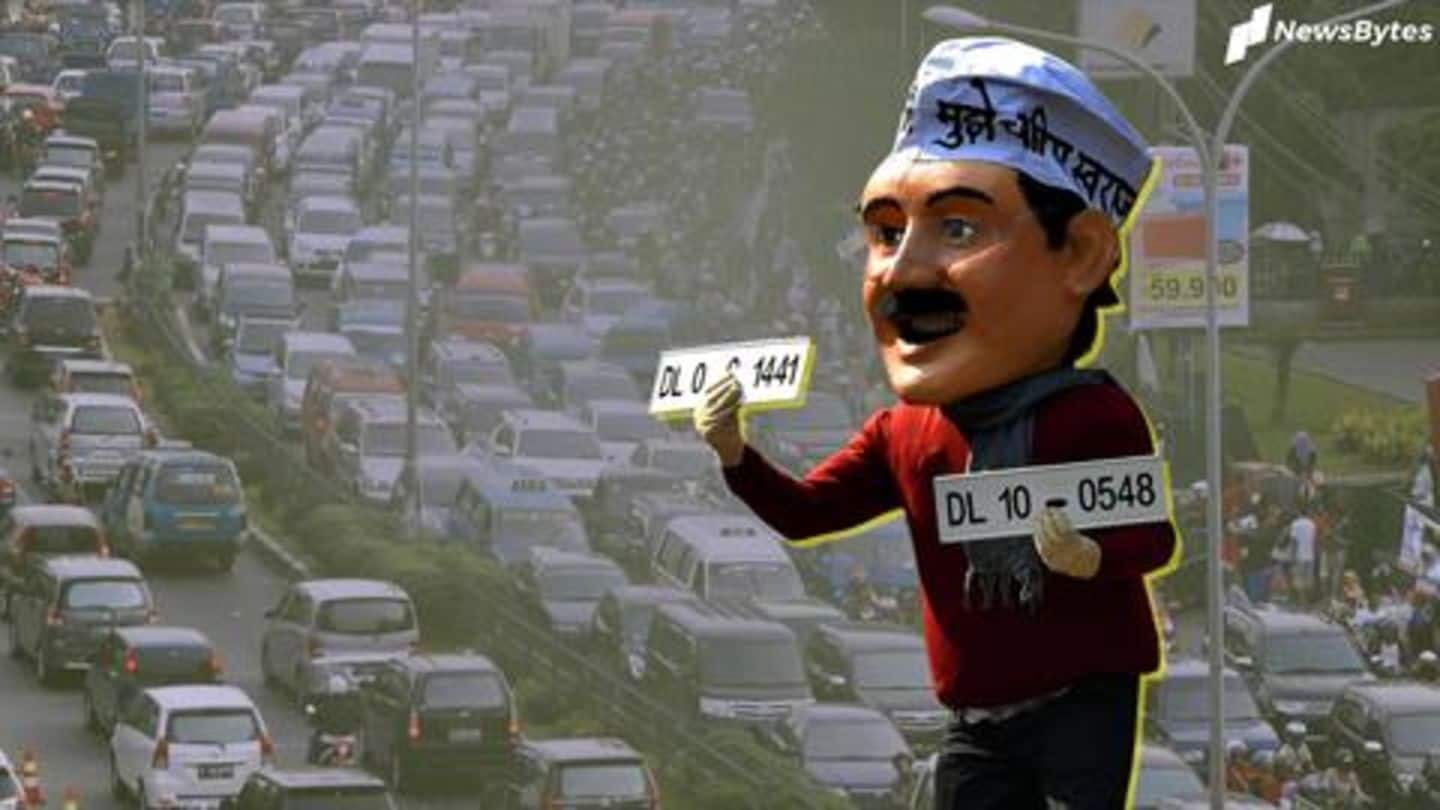 As Delhi gears up for the odd-even scheme a third time, Chief Minister Arvind Kejriwal on Saturday announced that privately-owned CNG vehicles will not be exempted from the rule unlike previous editions of the scheme. However, akin to his move to offer free public transport to women, Kejriwal declared that women will be exempted from the scheme. Here are more details.
Women exempted from odd-even considering safety
Speaking at a press conference on Saturday afternoon, the Delhi CM said, "Women driving alone, cars having all women as occupants and women accompanied by children aged less than 12 years will be exempted." The decision to exempt women is in line with the previous iterations of the Kejriwal's flagship odd-even scheme and has been taken considering their safety into account.
Delhi still mulling decision over exemption of two-wheelers
On the other hand, privately-owned CNG vehicles will no longer be exempt from the scheme. Kejriwal also said the Aam Aadmi Party (AAP) government is still consulting experts to decide on exempting two-wheelers, which were also previously left out of the odd-even scheme.
Odd-even scheme returns from November 4-15
The third edition of the odd-even scheme will be effective from 8 am to 8 pm between November 4-15 to tackle the effects of stubble-burning in neighboring states during winters. Under the scheme, vehicles are to ply alternatively on odd and even dates depending on whether their license plate number ends in an odd or even number. The scheme is not applicable on weekends.
Odd-even first introduced in Delhi in 2016
The odd-even scheme was previously introduced in Delhi in January and April 2016. Violation of the scheme in 2016 warranted a Rs. 2,000 fine. According to Dr. Ken Lee, executive director of Energy Policy Institute at University of Chicago, India, the 2016 odd-even scheme helped reduce particulate air pollution concentrations by 14-16%. Dr. Lee had said the scheme is best-suited as an "emergency response."
Odd-even part of Kejriwal's seven-point action plan to combat pollution
Kejriwal said on Saturday that the odd-even scheme is included in a seven-point action plan designed to combat severe air pollution witnessed in Delhi every winter. Several studies have designated the title of 'world's most-polluted city' to Delhi. Reportedly, pollution monitoring agencies have predicted that Delhi's Air Quality Index (AQI) will drop to 'very poor' levels by Sunday.