Free travel for women in Delhi buses, Metro, announces Kejriwal
Free travel for women in Delhi buses, Metro, announces Kejriwal
Edited by
Shikha Chaudhry
Jun 03, 2019, 01:23 pm
3 min read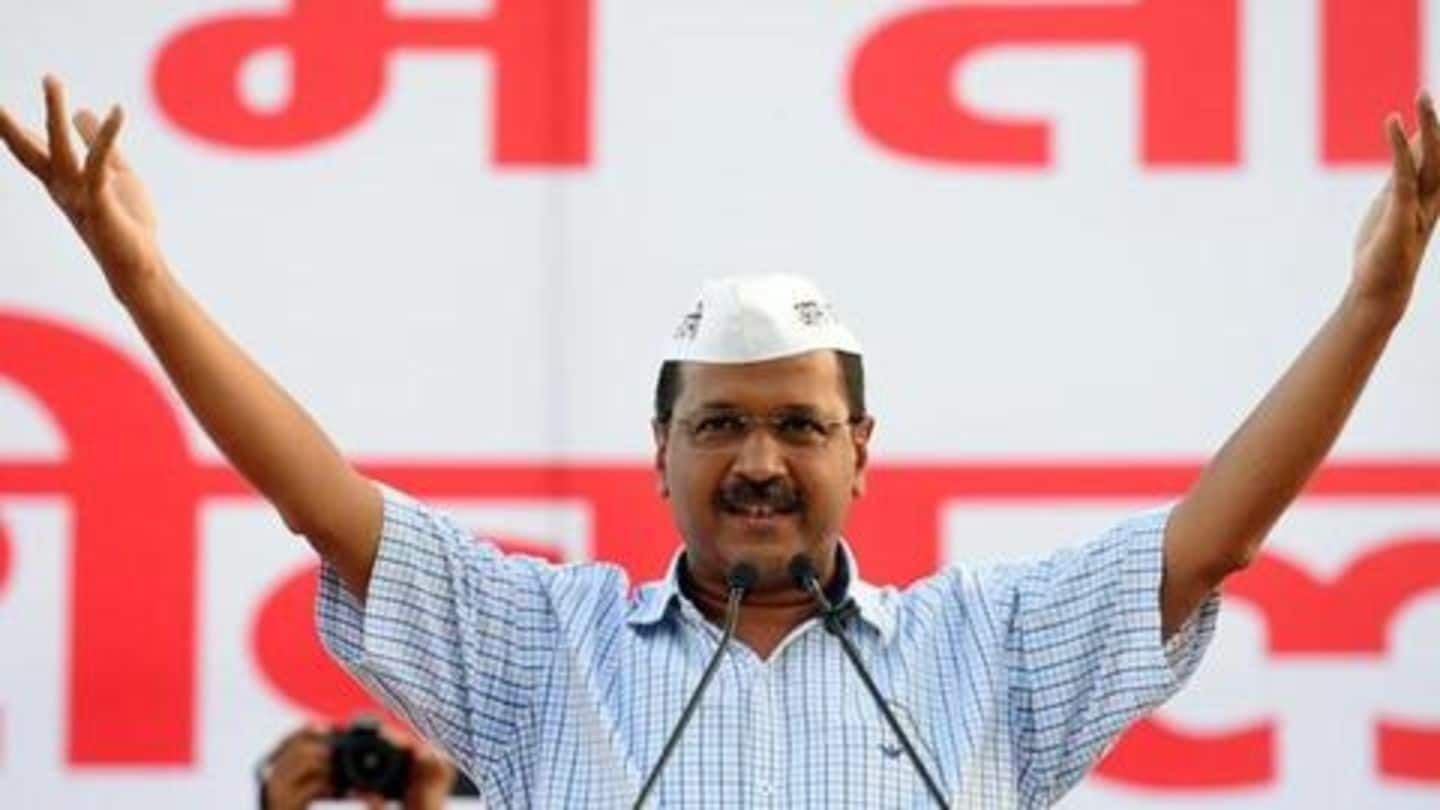 In a move which reeks of appeasement, Delhi Chief Minister Arvind Kejriwal announced that women will not have to pay money in public transport anymore. This means women in Delhi will now be able to travel in metros and buses for free. On Saturday, Kejriwal had said the government is planning to make these changes and two days later the announcement was made.
Want to encourage women to use public transport: Kejriwal
Addressing a public meeting on Saturday, Kejriwal said, "The government is considering to waive fare for women in DTC buses and Delhi Metro to encourage them to use public transport in view of their safety." Separately, a government official said Delhi Transport Minister Kailash Gahlot has started talking with stakeholders in DTC, Delhi Integrated Multi-Modal System (DIMTS) and Delhi Metro Rail Corporation (DMRC).
Those who can afford tickets, need not take subsidy: Kejriwal
Speaking on the decision which will have repercussions, Kejriwal said there are several women who can afford these modes of transport. "Those who can afford can purchase tickets, they needn't take subsidy," he said. Kejriwal revealed he has given one-week time to officials for making a detailed proposal. The plan might be implemented in the next 2-3 months, he said.
Delhi government will bear the complete fare, said Kejriwal
"Initially we'd told Centre not to increase prices of tickets, they didn't agree. We told them we've 50-50 partnership, let's give 50-50 subsidy on raised prices, they didn't agree. Delhi govt will bear the fare of what we're going to do," Kejriwal went on.
Transport officials opined the idea won't be implemented easily
After Kejriwal suggested the idea, Transport Department officials pointed out that it won't be an easy task. An official said it can be easily implemented in Delhi Transport Corporation (DTC) and cluster buses, but the same can't be said about metros. Since state and Centre have 50-50 stake in Delhi Metro, this proposal might lead to friction, the official pointed out.
After being routed in LS polls, Kejriwal gets into preparation-mode
After failing to win even one seat in Delhi in Lok Sabha polls, it seems Kejriwal doesn't want to take any chances. With this move, he hopes to strike a chord with Delhi women. But in his quest to win hearts (read appease voters), Kejriwal perhaps forgot that women in Delhi want safer public transport. Freebies can wait, but safety can't be compromised with.