Will wait till Trump leaves: Kapil Mishra's message to police
Will wait till Trump leaves: Kapil Mishra's message to police
Feb 24, 2020, 12:26 pm
2 min read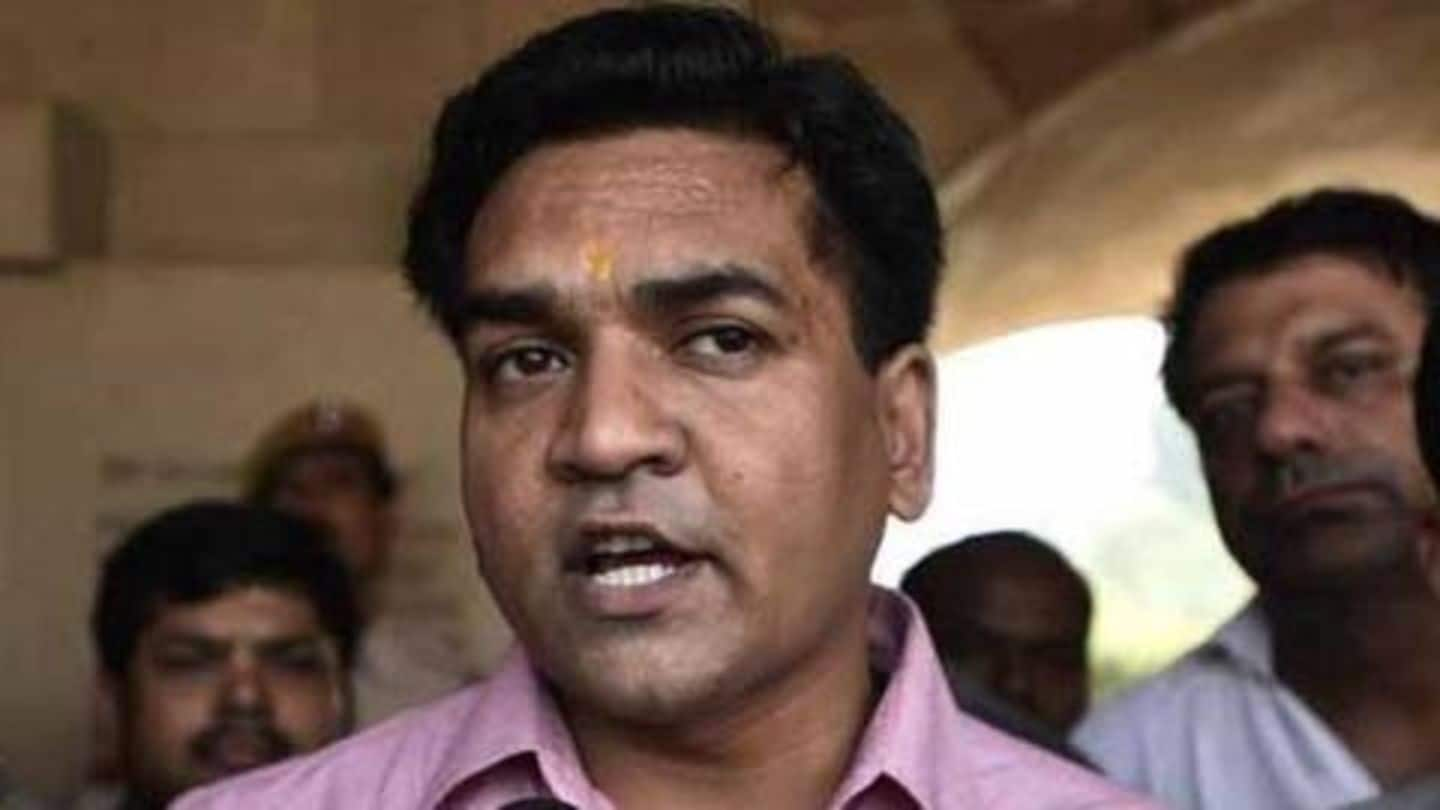 Visibly furious at protests against the controversial Citizenship Amendment Act (CAA), Delhi BJP's Kapil Mishra threatened Delhi Police. As he led a rally in Maujpur area, near Jaffrabad, Mishra said he will remain "quiet" till Donald Trump leaves India. The US President is visiting the country for the first time since he was elected in 2016. His two-day trip will end on Tuesday.
In Jaffrabad, women sat on streets, traffic was disrupted
Agitation against CAA, that will make it easier for persecuted religious minorities from Bangladesh, Pakistan, and Afghanistan to get Indian citizenship, spilled to Jaffrabad on Saturday where women sat on streets, chanted slogans of "Azaadi" and demanded a rollback. The agitation continued on Sunday and as a result, Delhi Police had to block road no. 66, connecting Seelampur to Maujpur and Yamuna Vihar.
Mishra said roads should be cleared soon
During the day, Delhi Police tried talking to protesters to end the agitation. A senior cop said they can't sit on a road like this. And later, Mishra took out a rally in Maujpur area, not far from the protest site where he expressed displeasure at the restrictions imposed. The controversial politician, who was earlier with AAP, demanded that roads are cleared soon.
Both sides clashed, stones were pelted, many were injured
According to Indian Express, Mishra left the protest site at 4-4:30 pm, after spending more than an hour there. Notably, the area also witnessed violence with pro and anti CAA forces clashing. Stones were pelted and soon cops had to fire tear gas to disperse the crowd. Later, Mishra tweeted a video claiming no one pelted stones from "their side".
We have not pelted stones, claimed Mishra
"They (the protesters) want to create trouble in Delhi. That's why they have closed the roads. That's why they have created a riot-like situation here. We have not pelted any stones," he said, while DCP (North East) Ved Prakash Surya stood next to him.
Mishra is waiting for Trump to leave
Issuing a threat, Mishra added, "Till the US President is in India, we are leaving the area peacefully. After that we won't listen to you (police) if the roads are not vacated. (sic)" He has "given" cops three days to clear the area. Mishra's tweets have landed him in trouble as a couple of lawyers have filed a police complaint against him, reports NDTV.