Kerala: Nipah virus strikes again, infects 23-year-old student
Kerala: Nipah virus strikes again, infects 23-year-old student
Jun 04, 2019, 12:02 pm
3 min read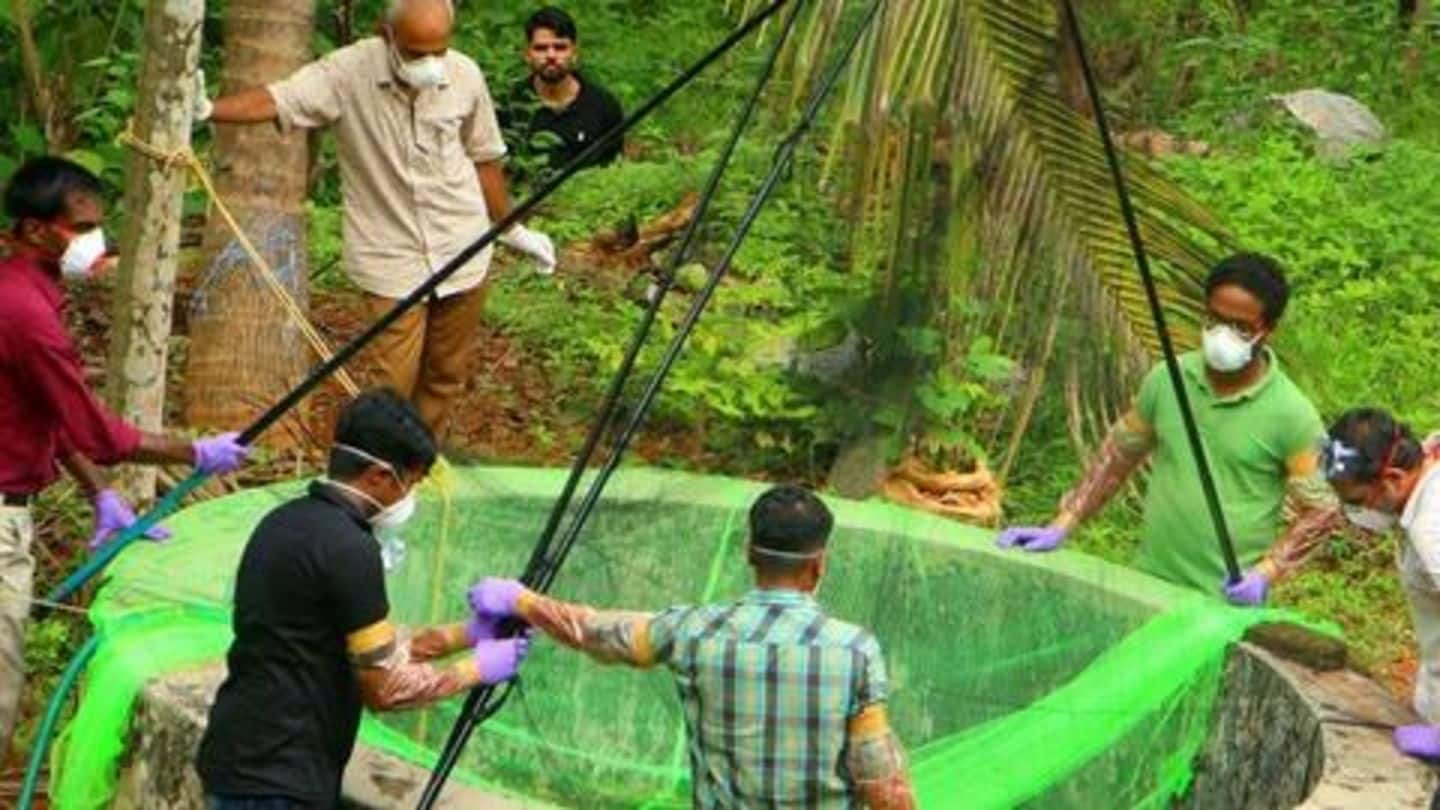 A 23-year-old male student has been infected by the deadly Nipah virus, the health department of Kerala government confirmed on Tuesday. This case has raised panic among locals and has brought back horrific memories of last year. In 2018, 17 people died after an outbreak of Nipah virus. Not willing to take any risk, the state has kept 86 people under observation. Here's more.
What is Nipah Virus and what are the symptoms?
Nipah virus (NiV) was first detected in Malaysia in 1998 and killed 100+ people. It has a 75% death rate. It spreads through pigs and fruit-eating bats, with the latter thought to be natural carriers. After a person gets infected, it takes 5-14 days for the symptoms to make an appearance. Patients complain of fever, nausea, headaches, and fainting. There are also high chances of contracting encephalitis.
Infected student had been sick for 10 days
When NiV spread last year, the government was caught in surprise. Not much was known on how to contain the virus and prevent it from spreading, which is perhaps why the government isn't willing to take any chances this time. Notably, the student who was infected had been ill for more than ten days. He had fever and showed other symptoms too.
Student was admitted to hospital on May 30
The student belongs to Ernakulam and was studying in Idukki. Along with a group of 22 students, he went to Thrissur for an internship program. After the program, he returned to his home and fell ill. On May 30, he was admitted to a hospital in his home town. Subsequently, his samples were sent to Pune's National Institute of Virology (NIV).
Nurses, students, and family members are being monitored
As per reports, the student is stable. Two nurses who were in touch with him caught the fever, and they are being monitored. The students who accompanied the patient and his family members were also kept under observation. Pathanamthitta District Medical Officer said all medical facilities have been directed to send a report on patients suffering from fever related to the brain.
Expert doctors have been summoned, medicines stocked
Having battled the deadly disease last year, the health department is on its toes. A team of doctors, who worked on NiV last year in Kozhikode, have been called to Kochi. The health department said there is no scarcity of Ribovarin tablets, an anti-viral medication used in supportive care. Kerala Health Minister KK Shylaja claimed there is no need to panic.
Health minister asked people to remain calm
"The infection has been confirmed in one person who is currently undergoing treatment in Government Medical College Kalamassery. There is nothing to panic. The health department has set up treatment facilities and isolation wards at all medical colleges and district hospitals," the minister added.