Delhi: Trump will stay at suite costing Rs. 8 lakh/night
Delhi: Trump will stay at suite costing Rs. 8 lakh/night
Feb 21, 2020, 08:56 pm
3 min read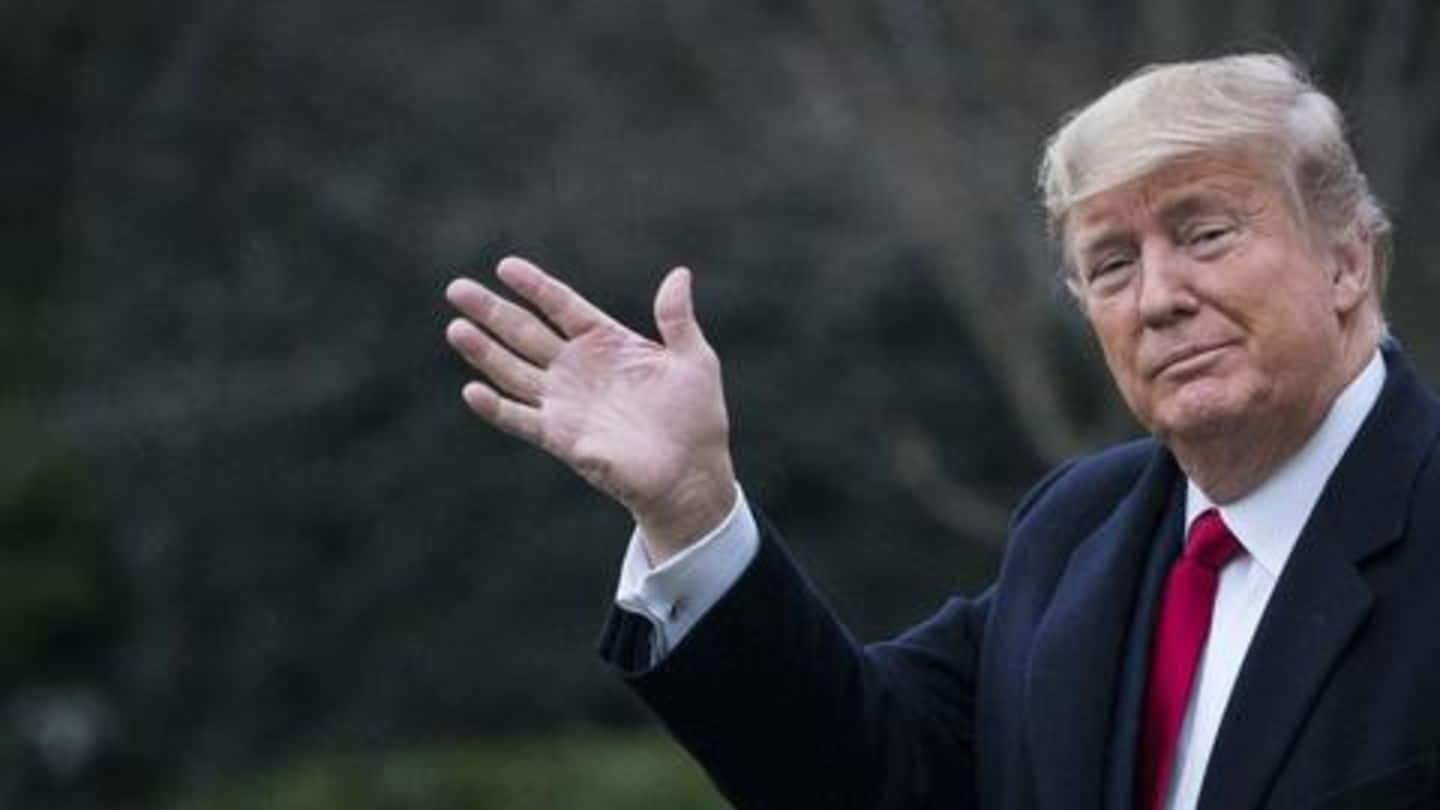 With US President Donald Trump and his family members arriving in India next week, the ITC Maurya in Chanakyapuri, New Delhi, has made elaborate arrangements for the esteemed guests. Although there's no confirmation from the luxury hotel's administration, a report in Hindustan Times said the staff has planned to accord the choicest of treatment to him. Here's everything you need to know.
On maiden trip, world's biggest cricket stadium is awaiting Trump
Trump's first stop on his two-day trip is Ahmedabad where, along with his "friend" Prime Minister Narendra Modi, he will inaugurate the world's largest cricket stadium in Motera. He is expecting a crowd of 10 million there. From Gujarat, he will fly to Uttar Pradesh, visit Agra's Taj Mahal, and then head to New Delhi. His trip will conclude on February 25.
ITC Maurya's Presidential suite will be Trump's home
Trump and his wife Melania are expected to stay at Chanakya Suite on the Grand Presidential Floor, which costs Rs. 8 lakh per night. Apart from living quarters, it also has sauna and steam areas. They will be welcomed to the hotel in an Indian style, complete with a Rangoli made with flowers. An elephant figurine is also expected to be installed there.
The suite has mostly welcomed special guests
Previously, personalities like the Dalai Lama, Bill Clinton, George Bush, Tony Blair, Vladimir Putin, King Abdullah and the Sultan of Brunei, have stayed at the suite. The opulent suite is decorated with Tyeb Mehta's paintings.
Trump's platter is sure to have sweet dishes
The Trumps will eat at Bukhara, an Indian restaurant famous for Dal Bukhara. The guests from the US will also have an assortment of baked delicacies at their suite. It will be decorated with a collage of their photographs. While not much has been revealed about "Trump's Platter", the chef will prepare traditional Indian sweets, as he is known to have a sweet tooth.
Trump has a penchant for non-vegetarian food
The hotel is also planning to stock diet coke and cherry vanilla ice-cream, two food items that Trump loves to have. It should be noted that the US President is a non-vegetarian lover. His favorite food items include bacon and eggs, steak, meatloaf, and seafood.
Agra has been cleaned for Trump, Taj painted
From Ahmedabad to Agra and Delhi, authorities have ensured everything goes perfect when Trump arrives. In Uttar Pradesh, Chief Minister Yogi Adityanath ordered the administration to welcome Trump in a grand way, so he feels he has come to a festival. For this purpose, Agra underwent a makeover, water was pumped into the Yamuna river, and garbage cleaned around the iconic Taj Mahal.