MP: Three tribals stripped naked, beaten mercilessly for 'stealing diesel'
MP: Three tribals stripped naked, beaten mercilessly for 'stealing diesel'
Jul 15, 2018, 03:41 pm
2 min read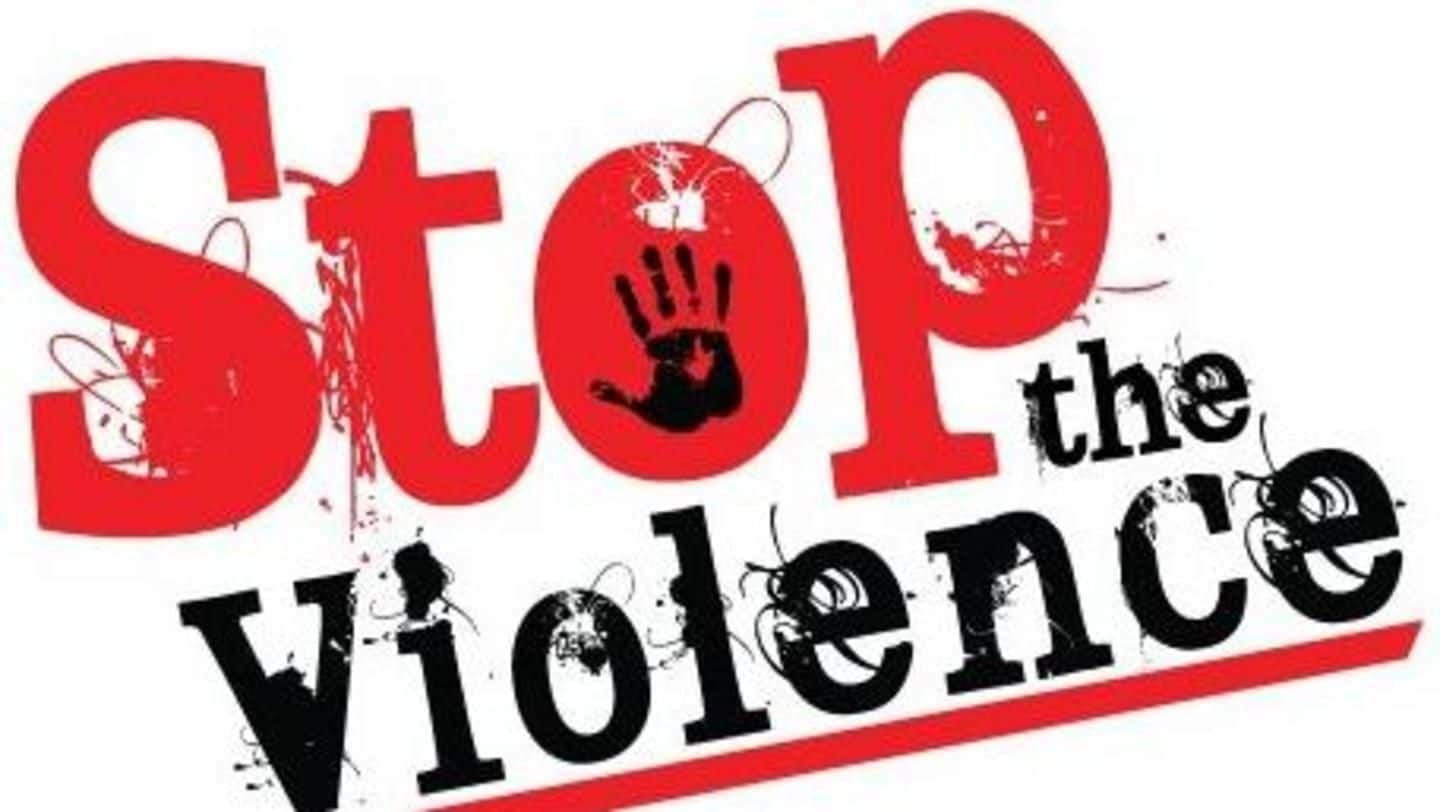 In another shocking incident that speaks volumes about safety of minorities in the country, three tribals were stripped naked and thrashed mercilessly on allegations of stealing diesel, in MP's Jabalpur. The incident happened on July 11, but the victims didn't file a complaint as they feared for their life. Police swung into action after a video of the act was circulated on social media.
Accused, who tortured tribals, are absconding, search is on
The victims are residents of Mandla district and were identified as Suresh Thakur (46), Ashish Gond (24) and Golu Thakur (23). The accused, transporter Guddu Sharma and Sheru, his friend, are absconding but police have launched a search operation. The victims were reportedly thrashed for stealing 120 liters of diesel. After being stripped, they were lined up against a shuttered shop and beaten up.
The incident bore many witnesses but no one rescued victims
The viral video reportedly showed Guddu hitting the victims with a bat and ordering them to keep their hands up. The one recording the incident said they were paying for the theft. When one of the victims complained of giddiness, Guddu and his accomplice accused him of faking it. Reportedly, many people witnessed the crime but none came to the tribals' rescue.
Police assure victims they'll get justice, register case
Sanjeevani Nagar police station in-charge Bhuvneshwari Chauhan said the victims were reluctant to file an FIR but they had been assured justice. A case was registered under SC/ST Prevention of Atrocities Act. The accused have also been charged with violence and threatening the victims.
This incident joins long list of atrocities against minorities
In June, two Dalit teens were stripped naked and thrashed for taking a bath in a public well in Maharashtra. The same month, a Dalit ragpicker in Gujarat was flogged to death after an altercation with men in the factory over collecting waste. In Uttar Pradesh, a Dalit man was allegedly forced to drink urine. We are definitely failing humanity.