Another Uri-like attack foiled in J&K
Another Uri-like attack foiled in J&K
Jun 06, 2017, 12:06 pm
2 min read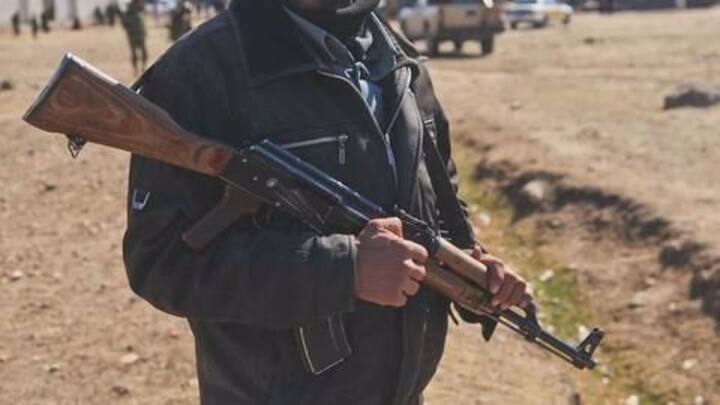 Alertness of two CRPF jawans, along with timely intel about possible terrorist attacks, helped forces foil a raid on their camp in Sumbal town of J&K's Baramulla on June 6. Four terrorists were also neutralized. The camp had many personnel, and the terrorists had come heavily armed. If the attack had succeeded, it might have been as bad as the Uri or Pathankot attacks.
Two alert constables helped avert major disaster
Constable Praful Kumar, on sentry duty, grew suspicious when stray dogs started barking. "I switched on and off the searchlight to gauge the reaction." Then he noticed a gun-wielding terrorist crouching, and opened fire. Constable Dinesh Raja K, in the watch tower, noticed the commotion, then glimpsed two terrorists trying to enter the camp. "We fired for 15 minutes before others arrived," he said
Camp was also cautious after receiving tip-offs about possible attack
Forces had received a tip-off in May that terrorists had been video-graphing the Sumbal camp. A nearby police camp had also been alerted, which soon joined the action. The camp is close to where Hizbul Mujahideen commander Burhan Wani, now dead, operated. The battalion has been involved in several anti-terror raids, including the one that led to the killing of Wani's successor Sabzar Bhat.
Another Uri or Pathankot was prevented
After the encounter, AK-47 rifles, grenade launchers, magazines, hand grenades as well as dry ration were recovered from the terrorists. Number of personnel at the camp was also high, around 100. Had the terrorists succeeded, it might have been worse than the Uri and Pathankot attacks. "The identities and affiliations of the slain militants are being investigated," said DIG (North Kashmir) Nitesh Kumar.
In the aftermath, locals pelted stones at forces
Meanwhile, locals pelted stones at forces and a police station after the shootout. Clashes erupted between protesters and forces even as youths took to the streets. Internet and mobile services except BSNL have been suspended and a complete shutdown enforced.