Driver's son bells CAT to join IIM-A, fulfills father's dream
Driver's son bells CAT to join IIM-A, fulfills father's dream
Written by
Ayushi Chamoli
Edited by
Pallabi C Samal
Apr 10, 2019, 05:59 pm
3 min read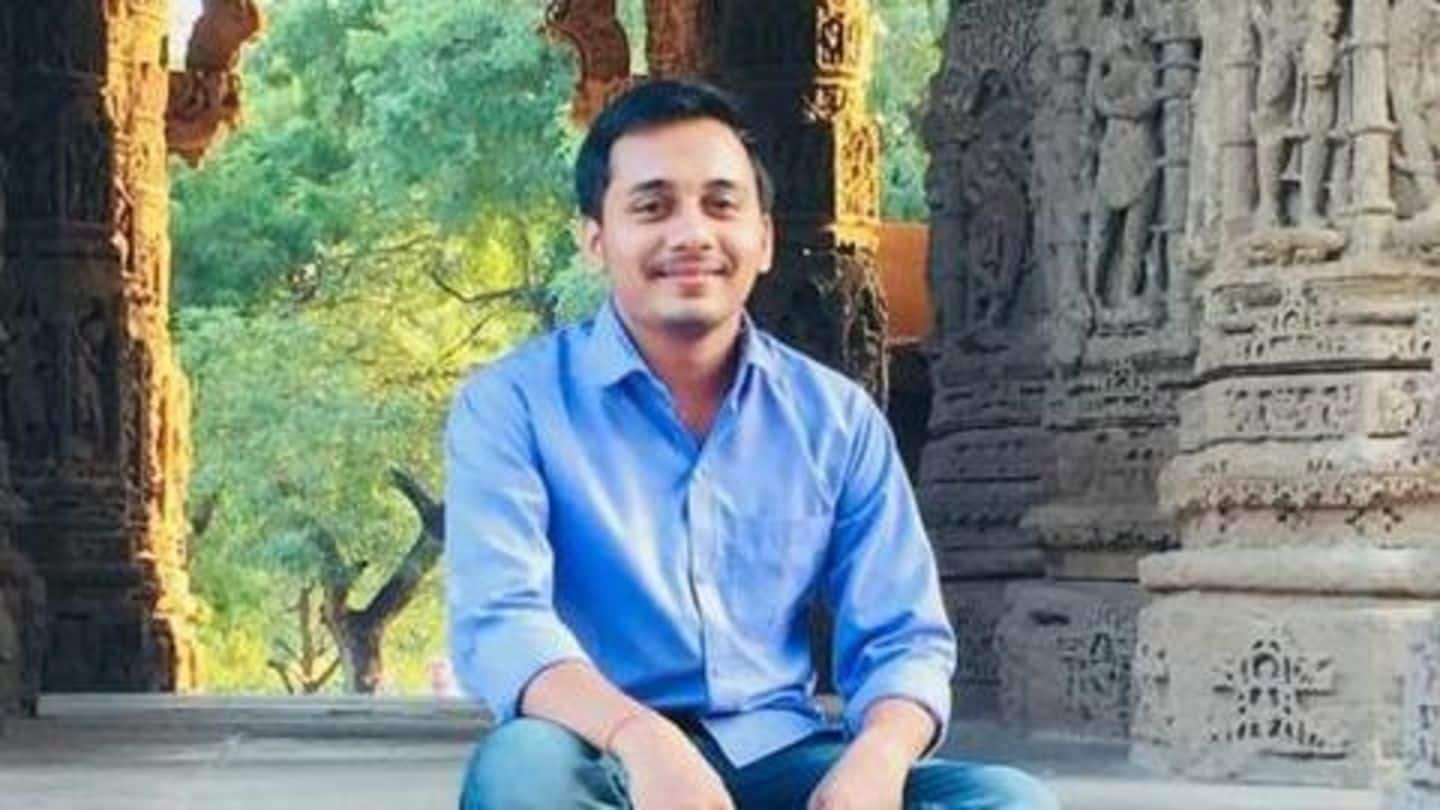 22-year-old Hitesh Singh bagged a seat in one of the prestigious colleges of the country, Indian Institute of Management, Ahmedabad. Sounds normal till now, right? However, you may get interested in him once you know that his father, Pankaj is a chauffeur, who often drove his boss to IIM-A for guest lectures. He would dream of his son joining the institute, one day.
My father couldn't believe the news, says Hitesh
Hitesh told The Better India, "My father couldn't believe when I first told him that my name was in the list. I had to convince him that it is indeed true." Hitesh scored 96.12 percentile in the Common Aptitude Test (CAT) 2018.
Pankaj moved to Gujarat in 1989, started working as watchman
"When I used to visit the campus with my boss, I used to silently pray for my son to get admission here someday. That dream has come true today," Pankaj said. According to reports, Pankaj and his wife Sarita moved to Anand, Gujarat, from a village in Bihar in 1989. Pankaj started working as a watchman for Rs. 600 per month.
Hitesh's parents even sold samosas to supplement family income
Sarita supplemented the family income by sewing clothes and the couple also sold samosas. Although both the parents could only study till Class X, they naturally wanted a better future for their kids. Hitesh witnessed their hardship upfront, and "figured out early in my life that to get me and my family out of financial hardships, I will have to study hard."
Scored 97% in PCM in Class XII, joined B.Tech course
Hitesh strove hard and maintained his name among meritorious students, and received scholarships for academic excellence. After obtaining 97% in Physics, Chemistry and Mathematics in Class-XII, Hitesh completed his engineering as a topper from SMC College of Dairy Science, Anand Agricultural University, in Dairy Technology. For his IIM-A course, Hitesh will take an educational loan of Rs. 23 lakh, said a report in ET.
Hitesh sought guidance from different online portals while preparing
While preparing for CAT, Hitesh was working from 8 am to 4 pm. During his final semester in engineering college, he joined coaching classes but couldn't attend many classes as his internship was also on. He sought guidance from websites like Quora and insideiim.com. Hitesh also believes CAT is not a tough exam and does not require too much preparation.
Alongside his parents, Hitesh also gives credit to Pankaj's boss
"Just keep your basics clear about the topics and you can do it," Hitesh said, who'll be joining IIM-A for the two-year Post-Graduate Program in Food and Agri-Business Management. Alongside his parents, Hitesh also gives credit to RS Sodhi, Pankaj's employer, for his success. Sodhi is the MD of Gujarat Co-operative Milk Marketing Federation Ltd (Amul) and used to give guest lectures at IIM-A.
'He cracked the exam by dint of his hard labor'
However, Sodhi said, "All the credit goes to Hitesh only. His perseverance and zeal to do well have led him to this position in life. My colleagues and I would engage him in fruitful discussions but he cracked the exam by dint of his labor."