Angry at brother getting job, man burns family to death
Angry at brother getting job, man burns family to death
Written by
Shiladitya Ray
Feb 04, 2019, 07:33 pm
2 min read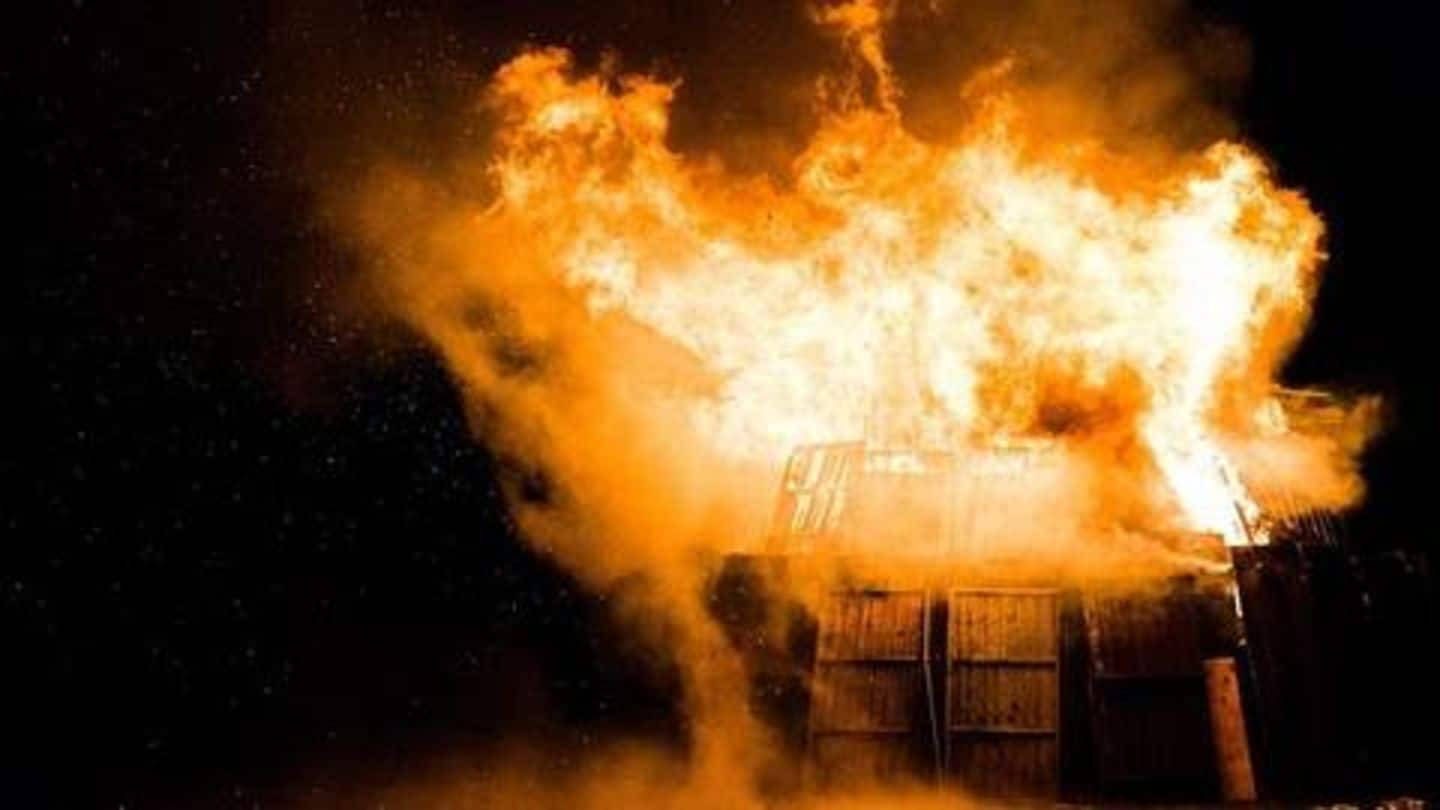 In a horrific incident, a man from West Bengal, angry at his brother getting a government job, set his own house on fire, killing four members of his family, and severely injuring four others. The incident took place in the Madantola village in West Bengal's Malda district, and the suspect, one Makhan Mondal, is absconding. Here are the details.
What we know of the incident
Allegedly, Makhan poured petrol in two rooms of their tile-roofed hut on Sunday night, when his two brothers, their children, and his mother were fast asleep. He then set the house ablaze, and his younger brother Gobinda (28), his elder brother Bikash (32), and Gobinda's two daughters - aged one-and-a-half years and three-and-a-half-years - were charred to death.
Four of Makhan's family are in a critical condition
The two children died inside the burning house while Gobinda and Bikash succumbed to their burns at a hospital. Bikash's wife, son, and daughter, as well as Gobinda's wife survived with serious burns and are in a critical condition, battling for their lives. The brothers' mother, however, was asleep in a different room, and escaped unhurt.
Makhan himself is absconding; a manhunt is on
Investigations by the police indicate that Gobinda had landed a job in the National Volunteer Force (NVF) on compassionate grounds with the help of Bikash, leaving Makhan incensed. This, suspectedly, led Makhan to carry out what prima facie appears to be an act of revenge. While Makhan's wife is at her parents place, Makhan himself remains absconding. A manhunt is on.