18-year-old invents method to detect malnutrition at just Rs. 2
18-year-old invents method to detect malnutrition at just Rs. 2
Written by
Monalisa Mahanta
Mar 12, 2019, 12:05 am
3 min read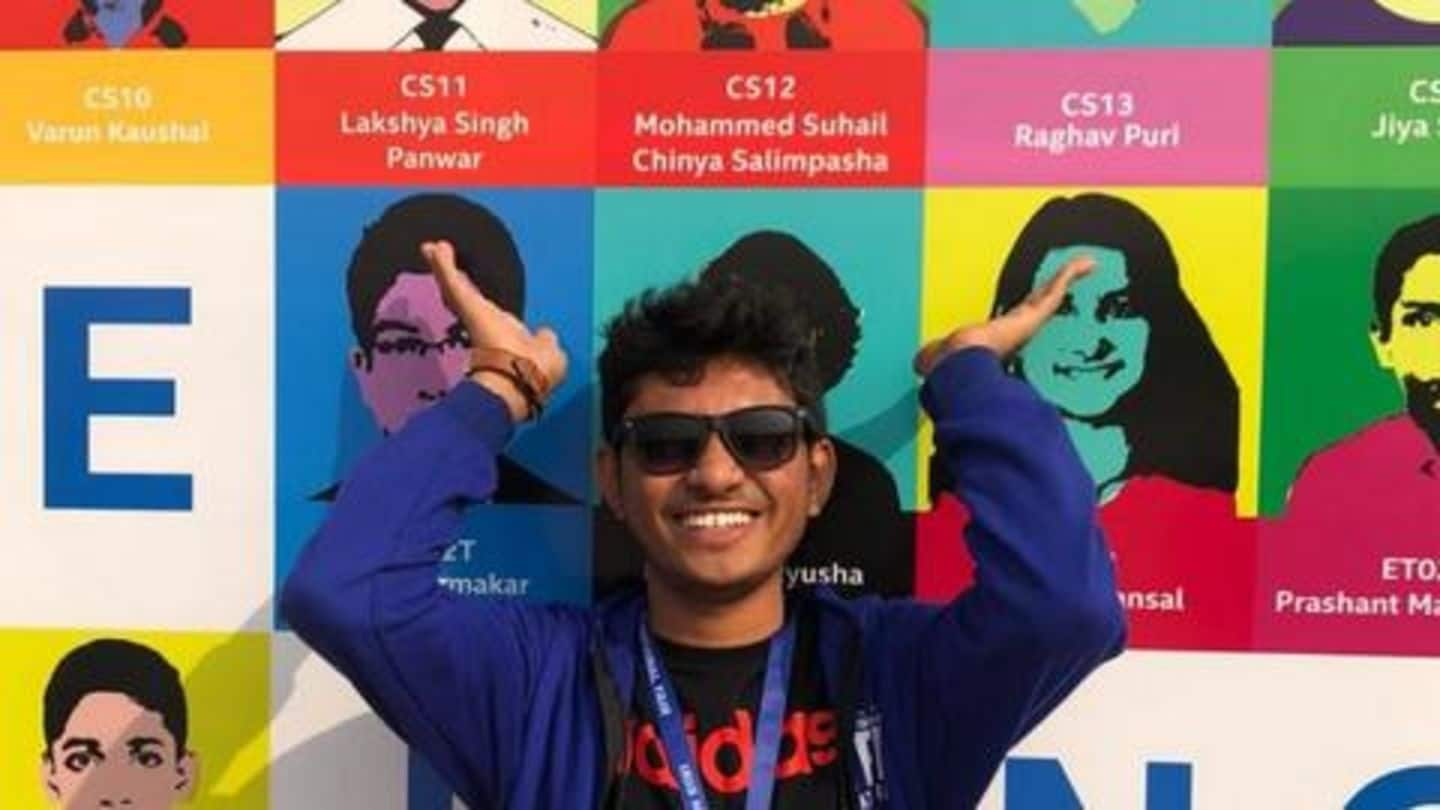 An 18-year-old Mangaluru boy named Muhammed Suhail CS was honored with the prestigious Pradhan Mantri Rashtriya Bal Puraskar this January. Wondering why? Because of his 'The Malnutrition Project,' which talks about a non-invasive method of diagnosing pre-symptomatic Protein-Energy Malnutrition (PEM) with paper strips at just Rs. 2. Simply put, it's a paper-based device that could presage the level of protein in a child's blood.
Start: Child's saliva specimen is taken on the paper
Malnourishment is a major problem the world is battling. "While the number is in lakhs in India, millions are affected by it across the globe," said Suhail. Here, his project comes as a big help. The process that his project follows, named 'Ultra low-cost presymptomatic paper diagnostic and nutrition tool for PEM,', starts when a child's saliva specimen is taken on the paper.
If paper changes color, the child has protein, nutrition deficiency
The biomarker in saliva indicates the level of protein in one's blood. So, if the paper changes color, it means that the child has deficiency of proteins and nutrients. After this process, the paper is scanned using a mobile app where it displays the percentage of protein or the extent of malnutrition. This experiment was first conducted on Yenepoya Research center's patients.
Suhail was inspired by another scientist named Dr. Manu Prakash
Dr. Manu Prakash, scientist and professor of Bioengineering at Stanford University inspired Suhail to use paper as a tool for his project. The scientist invented the world's first microscope that detects malaria within a span of three minutes. His development encouraged Suhail to invent a method to diagnose pre-symptomatic PEM by using paper as a tool instead of syringes or complicated steps.
'It's my way of giving back to my country'
Suhail shares, "The method costs Rs. 2 and takes merely two minutes. It's a breakthrough in terms of cost and results in zero biomedical waste." When asked if he wishes to commercialize the device, he says, "I want it to be freely available for the society so we can tackle the issue of malnutrition together. It's my way of giving back to my country."
Prime Minister Narendra Modi had tweeted about Suhail
Suhail's invention got recognized on both the national and international level. MIT Lincoln Laboratory, along with International Astronomical Union, named a minor star after him. This took place at the Intel International Science and Engineering Fair 2018 held at Pittsburgh in May. He also met Prime Minister Narendra Modi and explicated his invention to him, which the former tweeted about.
My young friend Mohammed Suhail Chinya Salimpasha hails from Karnataka.

He has been awarded the Bal Shakti Puraskar for his work in using technology to diagnose Pre-symptomatic Protein Energy Malnutrition non-invasively using paper.

Congratulations to him! pic.twitter.com/blFUMliYKp

— Narendra Modi (@narendramodi) January 24, 2019
His project, on electricity generation by walking, won 50+ awards
'The Malnutrition Project' was not Suhail's only invention. He also developed a project named, 'Let's Generate Electricity By Walking' that won more than 50 awards. In class VII, he designed tiles measuring 40x40 cm. The tiles, when fixed in public places, could produce electricity while people walk over them. It was utilized for generating power for street lights and other public utilities.
Suhail is working on how to make online transactions safe
The fame that came along with awards and honors did not divert Suhail's mind. His next project is already on its way, which will enable people to make online transactions without entering debit and credit card details. This is conceptualized by keeping in mind the issue of hacking and safety of online users. It will be launched soon, declares the young prodigy.