Mann Ki Baat: Modi welcomes 'New-India Voters' of 21st century
Mann Ki Baat: Modi welcomes 'New-India Voters' of 21st century
Dec 31, 2017, 12:07 pm
2 min read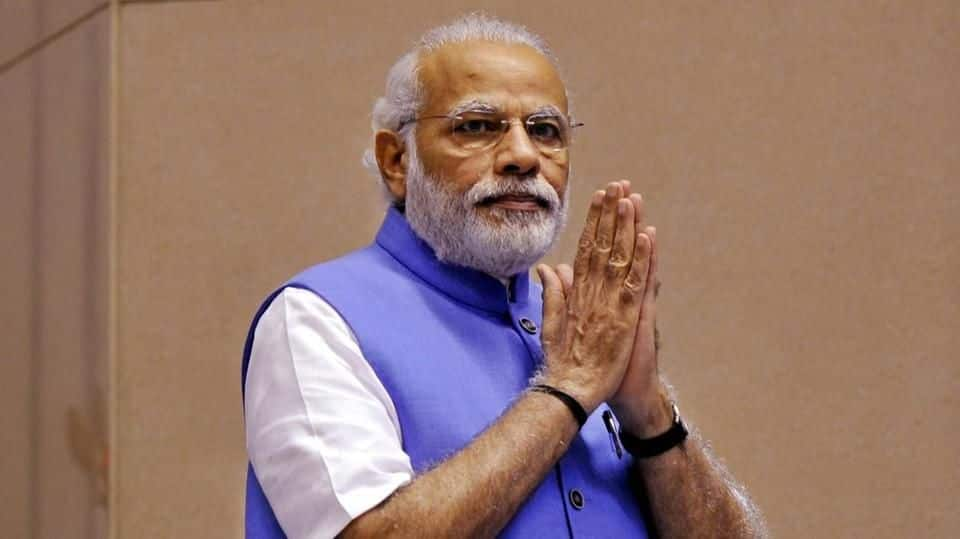 Addressing citizens on Mann Ki Baat on the last day of 2017, PM Narendra Modi welcomed the 'New India Voters' of the 21st century. "Those born in 2000 or later... must feel proud that their vote will be the foundation of 'New India'," he said. Among his other announcements was a record 10 chief guests on Republic Day and a cleanliness survey in January.
'The New India Youth will transform our nation'
Speaking about his idea of a 'New India', Modi said, "New India will be free from poison of casteism, communalism, terrorism and corruption, dirt and poverty." "Everyone gets opportunities and flourishes and aspirations of all are fulfilled." For this, "We can have mock Parliaments, where we discuss how to make development a mass movement." "The New India Youth must take a lead in this."
'Amazed to see spirit and enthusiasm of Kashmiri youth'
Modi had praises for the youth of Kashmir, especially 27-year-old Anjum Bashir Khan, who cracked the civil services exam; Khan had lost his house to militancy. Talking about Kashmiri girls he met, he said, "I was amazed at their spirit, their enthusiasm and their dreams."
Cleanliness events, record-breaking R-Day celebrations in January
Republic Day 2018 will be special as all 10 ASEAN leaders will attend as chief guest, Modi said. "Such a thing has never happened before in the history of India." Before that, there will be a cleanliness survey during January 4-March 10 "to evaluate achievements in cleanliness level in our urban areas". He also lauded the Triple Talaq Bill and batted for women empowerment.
'First time so many leaders will attend as chief guests'