India to witness a very-rainy week: Are you at risk?
India to witness a very-rainy week: Are you at risk?
Jul 02, 2018, 07:03 pm
2 min read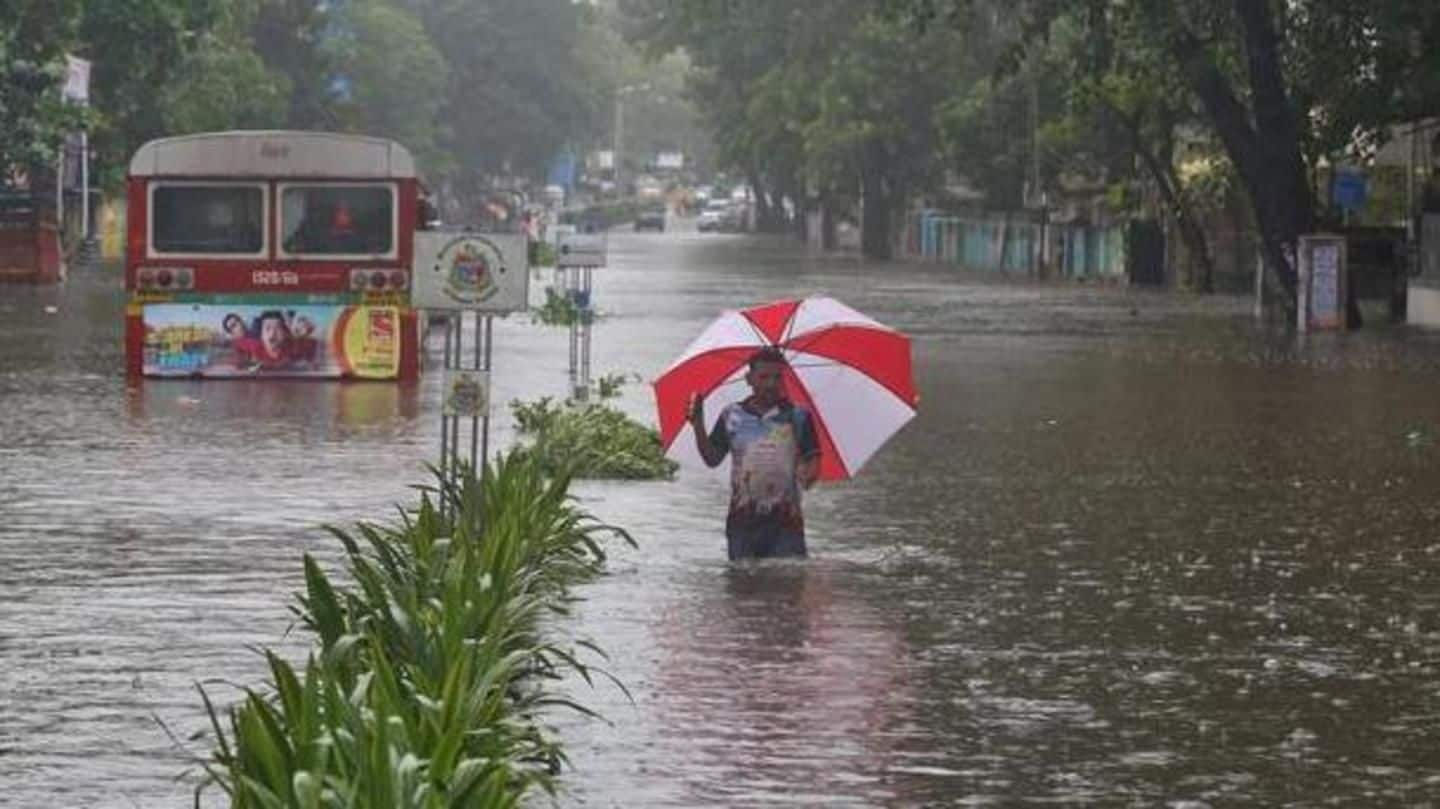 This week is going to be a very rainy one, with the Indian Meteorological Department (IMD) predicting heavy to very heavy rainfall across northern, southern, eastern and western states till the weekend. Last week, the IMD had said monsoon had covered the entire country, 17 days ahead of schedule. Today saw high rainfall in parts of Uttarakhand, UP, WB, Sikkim, Assam, Bihar, Meghalaya, Himachal and Arunachal.
These states will see heavy to very heavy rains tomorrow
Tomorrow (Tuesday), the Met Department has predicted heavy to very heavy rains, with extremely heavy rainfall at isolated places in Assam and Meghalaya, as well as in east UP, sub-Himalayan WB, Bihar and Sikkim. Heavy rains at isolated places are also likely in J&K, Himachal, Uttarakhand, Punjab, north Haryana, Chandigarh, west UP, Jharkhand, Arunachal, Nagaland, Manipur, Mizoram, Tripura, Rayalaseema, Karnataka and TN.
Rains will likely continue on Wednesday, Thursday, Friday
Such conditions will continue on Wednesday, when heavy to very heavy rainfall is likely in Assam, Meghalaya, Konkan and Goa, sub-Himalayan WB, Sikkim, Gujarat, Maharashtra and Karnataka. Similar conditions are expected Thursday in Karnataka, Chhattisgarh, Assam, Odisha, Meghalaya, Gujarat, Maharashtra, Andhra, Karnataka and Kerala. On Friday, Odisha, Karnataka, Vidarbha, Chhattisgarh, Gangetic WB, Manipur, Mizoram, Nagaland, Tripura, Marathawada and elsewhere are likely to witness rains.
While the rest of India awaits rains, the northeast drowns
Though this comes as relief for many, in the northeast, excessive rains have unleashed sufferings. Thirty-two people have died till now in flood-related causes. Over 63,000 have been affected, said the Assam State Disaster Management Authority (ASDMA). 74 villages are under water and 902 hectares of cropland have been damaged, it added. Twenty-six relief camps and distribution centers have been set up.