J&K government wants to move Pakistani-terrorists out of state prisons
J&K government wants to move Pakistani-terrorists out of state prisons
Feb 22, 2019, 03:37 pm
2 min read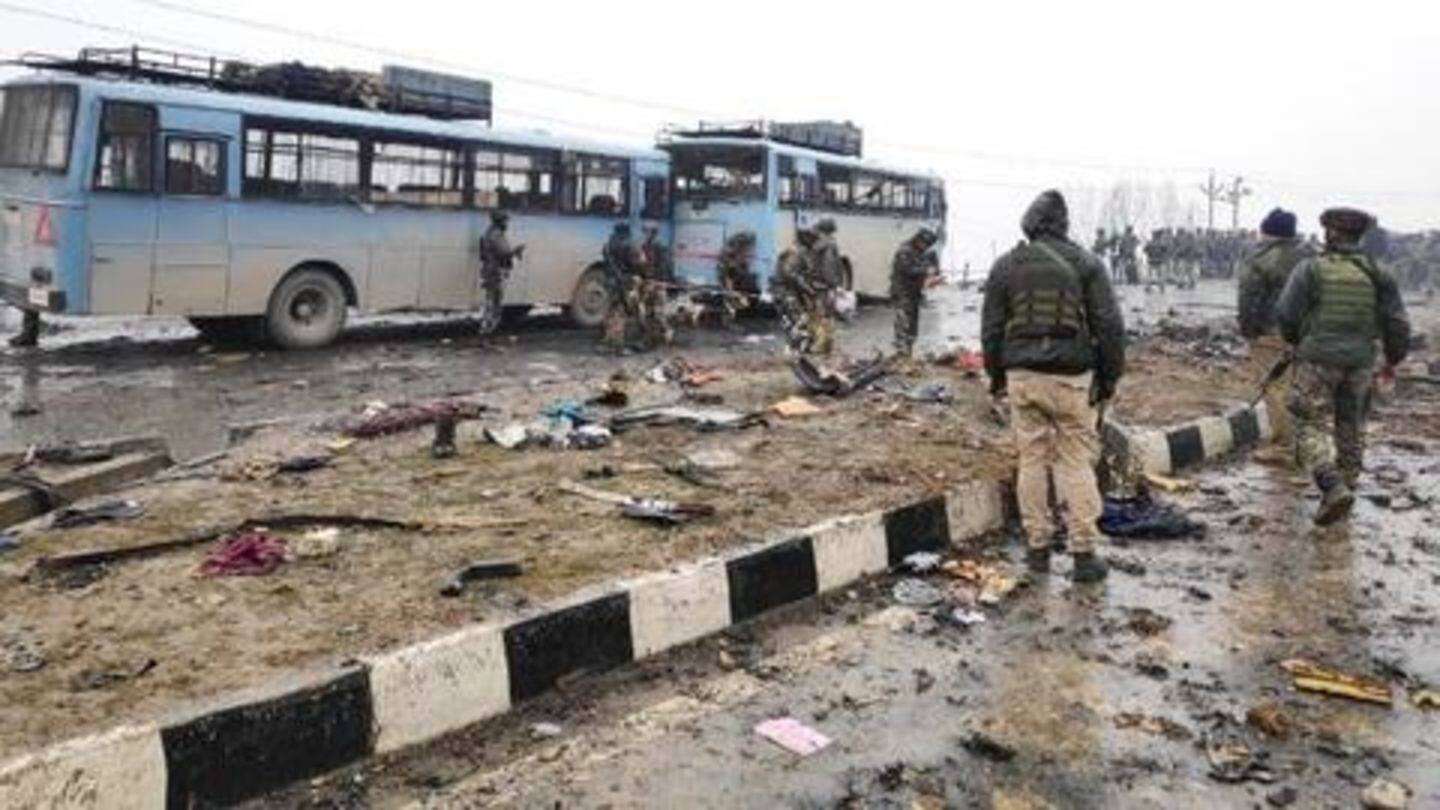 In the wake of Pulwama attack, the Jammu and Kashmir government has asked the Supreme Court to transfer seven Pakistani terrorists, lodged in state jails, to Tihar prison. The state government alleges the terrorists are indoctrinating local prisoners and keeping them in the state jail won't be safe. If not Tihar, the terrorists should be transferred to other high-security prisons in Punjab or Haryana.
Terrorists radicalizing local prisoners, state government tells SC
A bench of justices LN Rao and MR Shah has sought the Centre and Delhi government's opinion on the plea, which was filed by the state government's standing counsel Shoeb Alam. The J&K government told the top court intelligence inputs have confirmed terrorists affiliated to outfits like Jaish-e-Mohammed and Lashkar-e-Taiba were radicalizing other inmates. The government claimed the terrorists enjoyed local support.
Taking prisoners from jail to court is risky
Due to local support, the terrorists receive information and other resources to carry out their notorious activities. The government also requested the court to shift trials in Delhi since moving terrorists back and forth from jail to court, is a security risk. Alam reminded the court about an incident when a Pakistani prisoner was freed from custody on a hospital visit.
After Pulwama attack, government wanted to shift Zahid Farooq
Further, a day after the Pulwama attack, the state government stressed on the transfer of Zahid Farooq, an alleged LeT terrorist who was arrested in 2016. Farooq should be transferred out of the state prison to a high-security establishment for national security, the government opined. "Foreign prisoners like the private respondent are radicalizing and brainwashing local Kashmiri youth in prison," the government had said.
Notably, local youth-turned terrorist carried out Pulwama attack
Notably, the Pulwama attack was carried out by Adil Ahmad Dar, a Pulwama resident who joined Jaish last year. Dar rammed his SUV which was full of explosives into a bus of a CRPF convoy and 40 soldiers were martyred. Avenging the attack, the worst one to hit the valley in decades, security forces eliminated the Jaish leadership within 100 hours.