Mumbai braces for more thunderstorms as skies turn dark
Mumbai braces for more thunderstorms as skies turn dark
Oct 06, 2017, 06:12 pm
1 min read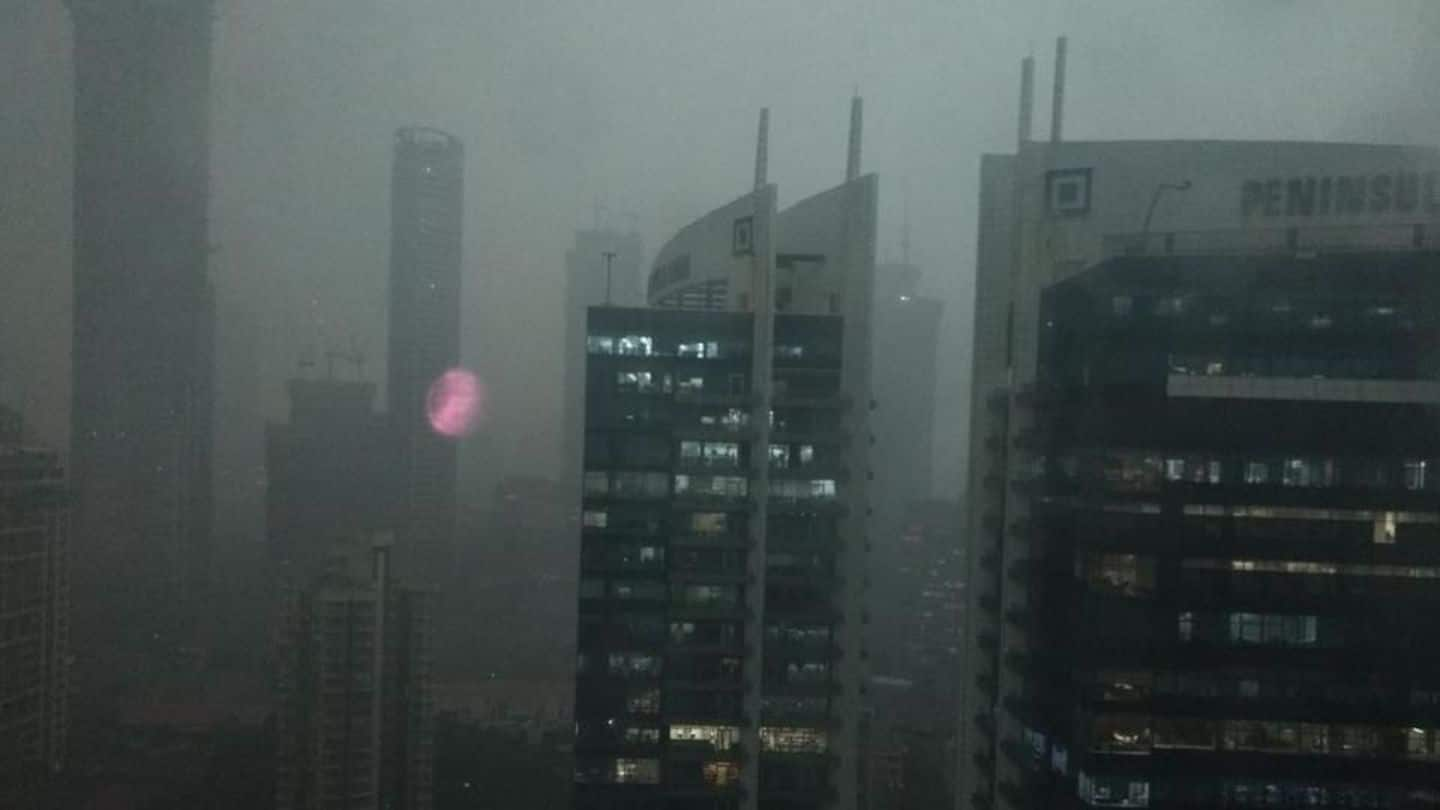 Heavy rains lashed Mumbai again after the city was submerged two weeks ago. In a rare occurrence, residents reported skies turning dark as early as 4:30pm. However, there are no reports yet of disruption in traffic on roads or rails. On September 20, Mumbai battled heavy showers and life was thrown out of gear. Twenty days before that, "typhoon-like" rains had inundated the city.
Lightning and thunder on the Mumbai skyline
IMD warns thundershowers likely to continue
Over the last few days, Mumbai had been witnessing rising temperatures. On October 4, it touched 35.8 degrees Celsius. The rains have come as a surprise. The IMD has warned that such thundershowers are likely to continue through the weekend.
Is the BMC prepared this time?
After Mumbai was submerged on August 30, the BMC was criticized for ineffectively dealing with the situation. BMC instead blamed the IMD, Central Railways and traffic department for the fiasco. Around September 18, the IMD issued warnings of heavy showers. BMC had said it is prepared to deal with the predicted rainfall. This fresh spell will be another major test for the civic body.