Munawar Faruqui is out, four others are still awaiting bail
Munawar Faruqui is out, four others are still awaiting bail
Feb 12, 2021, 01:27 am
3 min read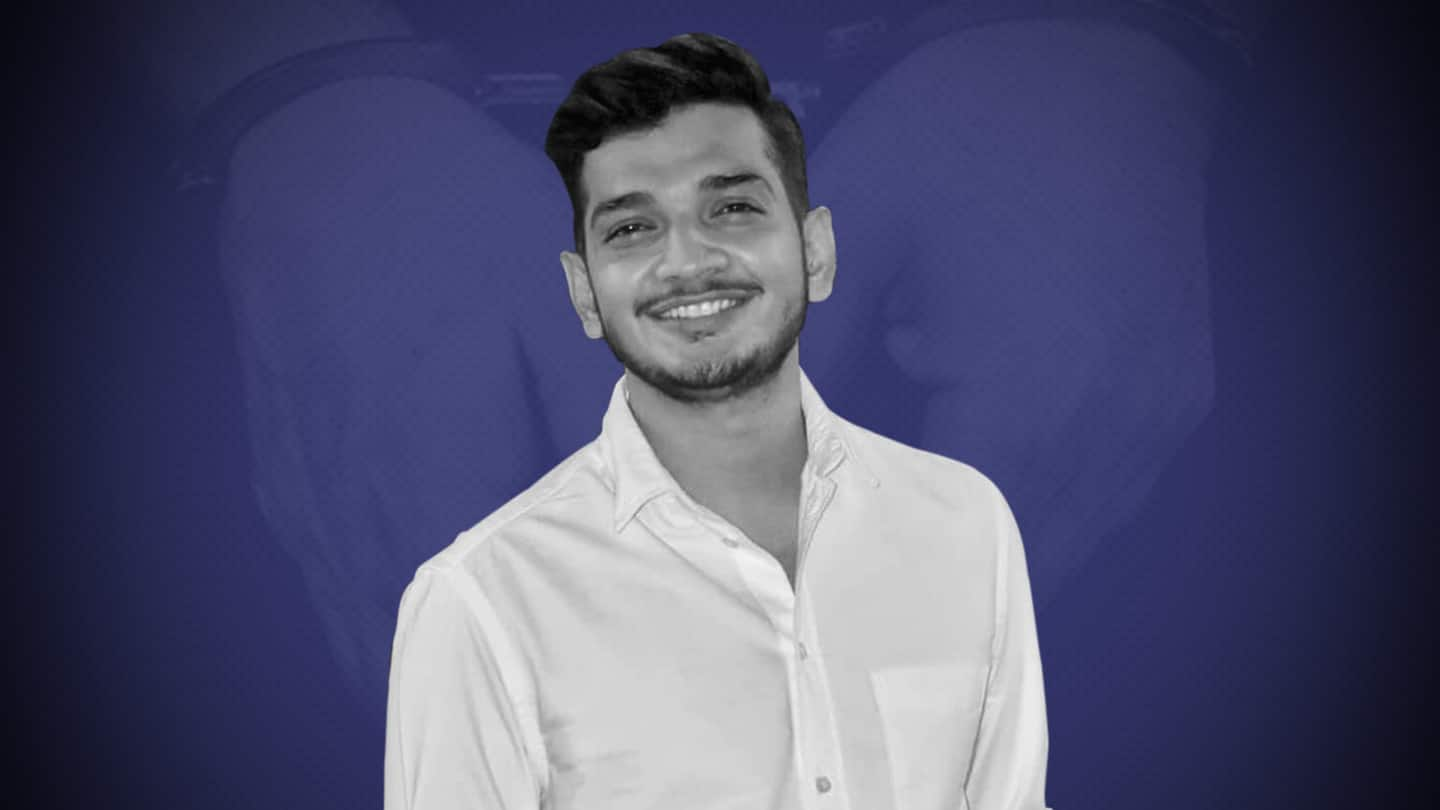 Last week, the Supreme Court finally granted bail to Munawar Faruqui, a comedian arrested on January 1 in Indore, Madhya Pradesh, for allegedly hurting religious sentiments. While he became a free man after languishing behind bars for over a month, four others who were arrested in the same case are still awaiting a reprieve. Unlike Faruqui, their plight didn't spark enough outrage.
On complaint of BJP MLA's son, Faruqui, others were arrested
On January 1, a comedy gig at a cafe in Indore turned horrible after the people associated with it were accused of mocking Hindu deities and ridiculing Home Minister Amit Shah by Eklavya Gaur, the son of Bharatiya Janata Party (BJP) MLA Malini Gaur. After a commotion, Faruqui was arrested and so were Nalin Yadav, Edwin Anthony, and Prakhar Vyas.
The fourth person was arrested when he visited court later
A day later, Faruqui's friend, Sadaqat Khan, was arrested from district court where the accused were being produced. Over the course of the next few days, Faruqui's case sparked social media outrage and opinion pieces. On February 5, he was granted interim bail but the others weren't as fortunate. Yadav's request has been lying before SC; Anthony and Vyas have approached the High Court.
As Yadav remains in jail, his minor brother started working
With 22-year-old Yadav in jail, his 17-year-old brother Akash has now started working to pay legal fees. Their father died long ago and after the demise of their mother, Yadav shouldered responsibility. Akash revealed that his brother followed his passion — a career in comedy — after Class XII. "We faced many financial difficulties, but we always feel proud of my brother," he said.
'Do not have money to pay fees'
"My brother is being punished for being one of the performers at the show...he did not perform. I do not have any money to pay fees of the advocate but people, especially friends of my brother, came forward to help me financially," Akash told HT.
Vyas's lawyer claimed he didn't crack any jokes
Like Yadav's brother, Vyas's family is also struggling to come to terms with what happened. A 24-year-old MBA student, Vyas got in touch with Faruqui in March 2020. "He made 18 calls to him and that was his only fault. Prakhar Vyas never made any joke which can hurt the sentiments of anyone," his lawyer Ajay Bagadia said. The family isn't speaking to anyone.
Minor brother, who went to support Vyas, was also arrested
Bagadia revealed that Vyas's minor brother, who went to cheer for him that day, was also arrested. "He was sent to a juvenile home and later released on bail," he added. Separately, the lawyer for Anthony also claimed he is being framed. Jitendra Bajpai said that the MBA student was arrested for selling tickets at the counter when the tickets were actually sold online.
Khan's second bail plea was denied by a Sessions Court
The fourth one languishing behind the bars is Khan. This week, an Indore Sessions Court denied his second bail plea. In his order, Additional Sessions Judge Yatindra Kumar Guru said Khan can't evoke the principle of parity as SC's order pertaining to Faruqui was interim. Arguing against his bail, the police claimed Khan's release could spark a law and order problem.