Money dispute behind Murshidabad murders, cops arrest main accused
Money dispute behind Murshidabad murders, cops arrest main accused
Oct 15, 2019, 08:01 pm
3 min read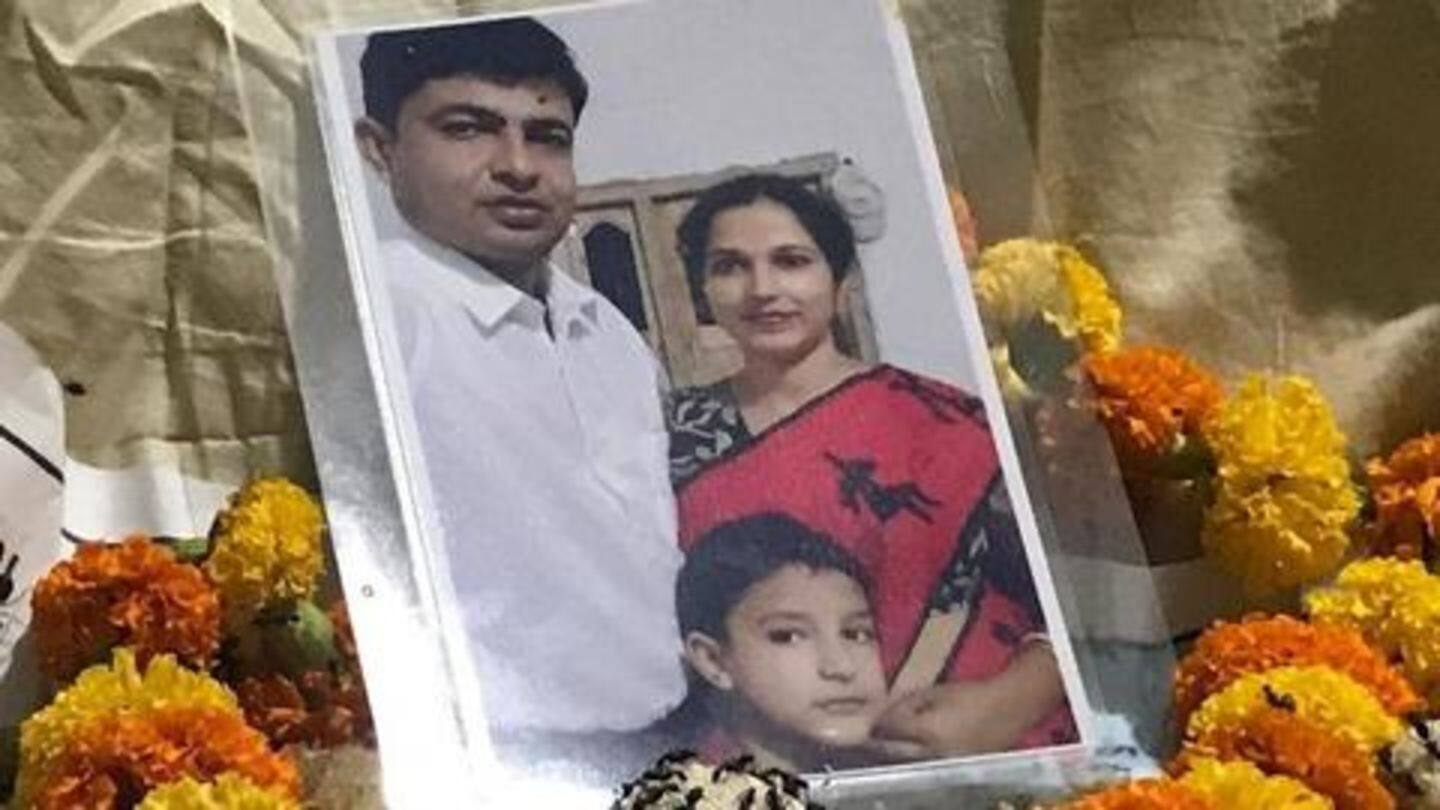 A week after three members of the same family were brutally murdered in West Bengal's Murshidabad district, police have apparently cracked the case. On Tuesday, the state police revealed the main accused has been arrested and added that money dispute drove him to commit the crime. At this point, they have almost rejected the theories of political connection to the deaths. Here's more.
First, let's tell you a bit about the murders
On October 8, school teacher Bandhu Prakash Pal, who also worked as an insurance agent, was murdered at his home in Jiaganj. His pregnant wife, Beauty, and minor son Angan were also killed. The deaths sparked massive outrage, with opposition BJP asking ruling Trinamool to act. The fact that Prakash was reportedly a member of RSS led to more anger.
An insurance policy is at center of the murders
The main accused, Utpal Behara, used to live close to Prakash's house. "Utpal got into an 11-year term policy with a yearly premium of Rs. 24,167 through Pal. According to the accused, while he got the receipt for the first year, Pal didn't give him the receipt for the second year even after he paid the premium," SP of Murshidabad, Mukesh Kumar, told IE.
Family allowed Utpal into their house, he killed them
Apparently, Utpal was humiliated by Prakash when he demanded money. That's when he decided to "take" revenge. The accused also did a "recce" of the area before going ahead with the crime. On the day of the murders, he was let inside the house by the family as he was known to them. Utpal attacked Prakash first, then his wife and son.
A milkman and passbook helped police crack the case
After the murders, Utpal fled and a milkman saw him. He was tracked down on the basis of description. Police also recovered his passbook near Prakash's body, which told them about his alleged involvement. "It seems that after committing the crime, his passbook accidentally fell on the ground. Some valuable items are missing from the house," a senior CID officer told News18.
Meanwhile, Utpal's father said his son is being "framed"
According to police, Utpal has confessed to the crime, but his family claimed he is innocent. "Yes, my son invested some money in Prakash's financial schemes. He was supposed to get some money back and that's why he called up Prakash. But I refuse to believe that my son has committed the crime. He has been framed," his father Madhab Behera said.
Utpal will be taken to court, police will seek custody
Notably, Utpal will be produced in court today and police will seek his 14-day custody. It should be noted that while BJP wants to corner Trinamool over the murders, Prakash's family denied his involvement with politics. "It is absolutely wrong to say he was associated with a political organization or RSS. It is unfortunate that people are politicizing the matter," the deceased's brother-in-law said.