After Chandrayaan-2 goes off-script, Modi consoles emotional ISRO chief
After Chandrayaan-2 goes off-script, Modi consoles emotional ISRO chief
Sep 07, 2019, 11:01 am
3 min read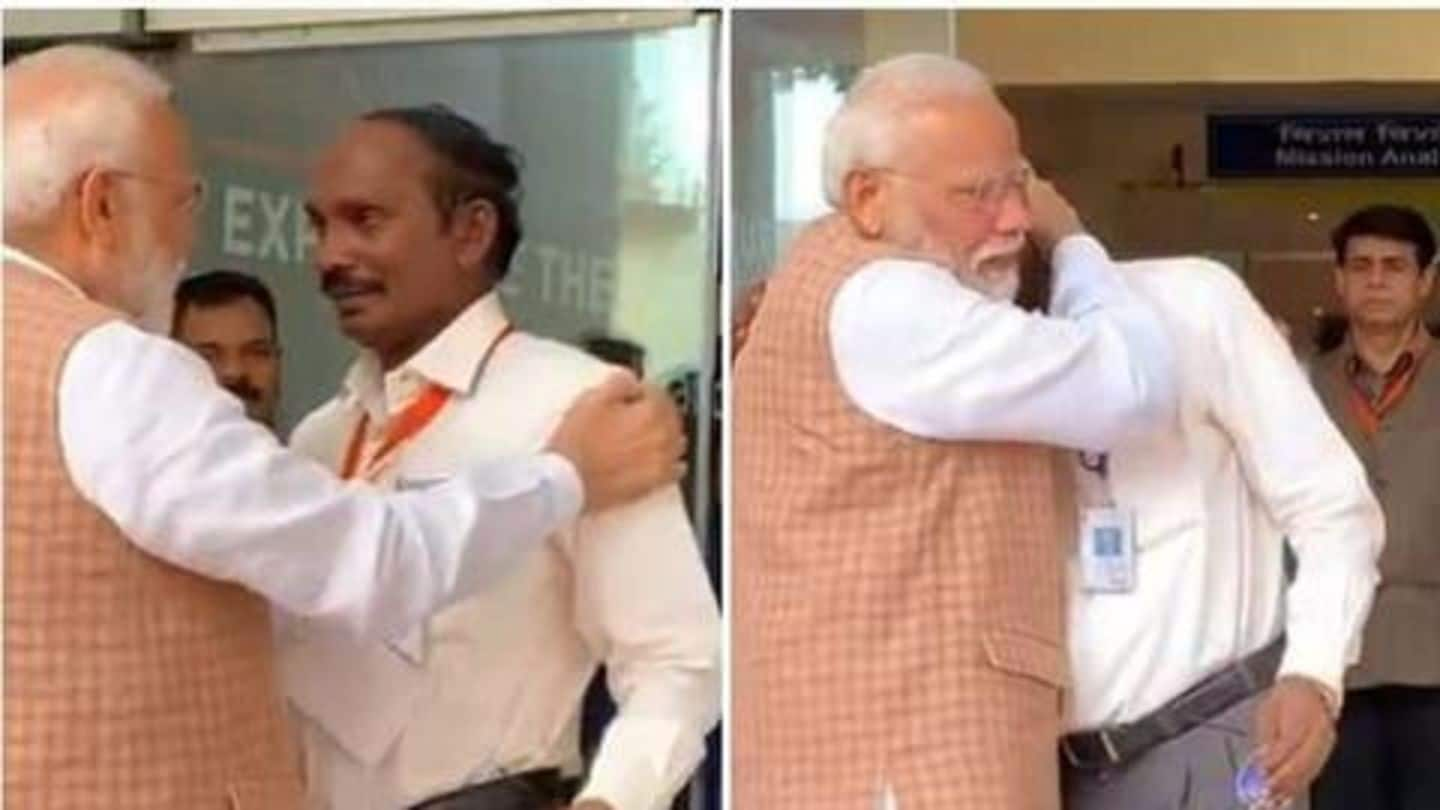 India stayed up last night to witness history being scripted as Chandrayaan-2 mission neared climax. While everything went as planned, the lander Vikram lost contact with the space station about two kilometer away from the moon. This broke hearts across the country, and on Saturday morning ISRO Chief and project director, K Sivan got emotional. He was consoled by Prime Minister Narendra Modi.
Context: A bit about the historic space mission
On July 22, Chandrayaan-2 took off, carrying hard work of dozens of ISRO scientists. The lander Vikram was supposed to make a smooth landing on the moon's surface and conduct experiments for 14 days. Before India, no other country aimed for the south pole of the lunar surface, proving that ISRO has the stomach for challenges. But later, things went haywire.
Vikram's descent started at 1:37 am and the initial phases were smooth. It was supposed to lower its speed from 6,048 kmph to about 7 kmph for a seamless landing. But after going as per the plan till 2.1 km, it became impossible to contact the lander. Confirming the same, Sivan said the communication was lost and data was being analyzed.
Down but not defeated, PM Modi's message to scientists
This morning, PM Modi, who had reached Bengaluru last night to witness history being made, addressed the nation and the scientists. He said he closely saw how the scientists, who invested years into the project, felt. But he asked them to not lose heart. "Our determination to touch moon has become even stronger and the best is yet to come," he said.
What we learned today will help us in future: PM
He then went on to say, "I can proudly say that the effort was worth it and so was the journey. Our team worked hard, traveled far and those teachings will always remain with us." As he exited the facility, he met Sivan, who broke down after putting up a strong face for hours. PM Modi hugged the scientist and patted his back.
There are so many emotions in this clip
You've etched names on stone, not sand: PM told scientists
In a bid to boost the morale of the scientists, PM Modi told them they are the ones who have etched their names on stone, not sand. "I also salute the families of our space scientists. I can proudly say that the efforts were worth it and so was the journey," he said, adding that there will be new dawn soon.
India is with you, said PM Modi. It certainly is!
"We'll rise to the occasion and scale newer heights of success. To our scientists, I want to say- India is with you! You are exceptional professionals who have made an incredible contribution to national progress. Resilience and tenacity are central to India's ethos," he said.