NCRB demands access to Aadhaar data, government says "will try"
NCRB demands access to Aadhaar data, government says "will try"
Jun 22, 2018, 10:38 am
3 min read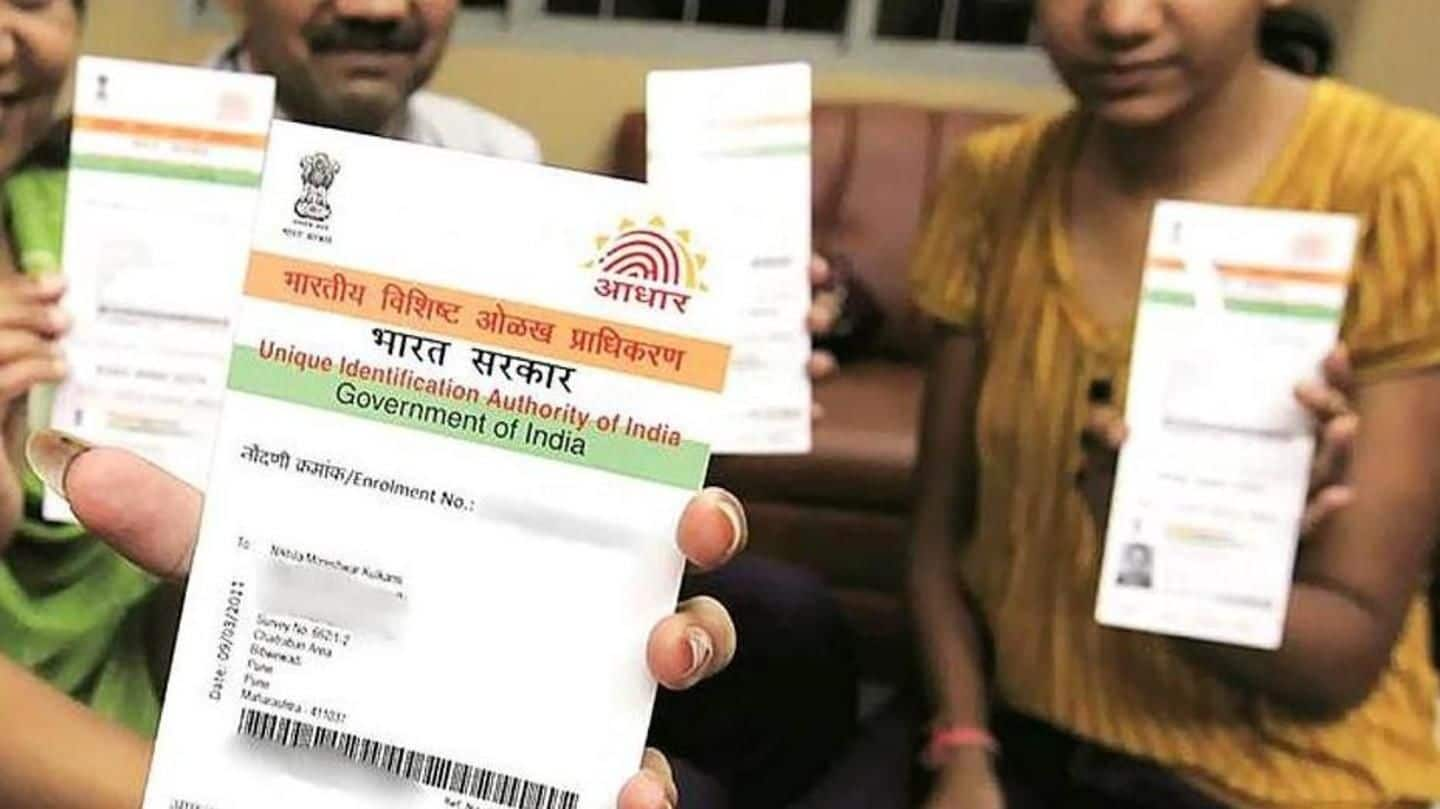 Even as the SC continues hearing a case against Aadhaar, National Crime Records Bureau (NCRB) Director Ish Kumar has said police needed to be given "limited access" to Aadhaar for the purpose of identification. This will help in two ways, he said: identification of first-time offenders and of unidentified bodies. Responding, Junior Home Minister Home Hansraj Ahir assured him the government "will try it."
'Aadhaar would help identify first-time offenders, dead bodies'
Access to Aadhaar data is "essential because 80% to 85% of the criminals every year are first-time offenders with no records (of them available) with the police. But they also leave their fingerprints while committing crime," Kumar explained at the 19th All India Conference of Directors of Fingerprints Bureau in Hyderabad. On the other side, more than 40,000 unidentified bodies are recovered every year.
'Modernization is essential, need to capture advanced biometrics too'
Another pressing need was modernization of fingerprint bureaux, Kumar said. "Fingerprint experts are able to visit only 55,000 crime-scenes, which is just 1% of the 50L cases filed annually." This is due to inadequate cadre strength and outdated equipment. The Identification of Prisoners Act, 1920 needs to be amended so other biometrics like iris, veins, signature and voice could also be captured, he said.
'NCRB's database has 11.5L fingerprints, but 50L lying across India'
Kumar talked about NCRB's fingerprint identification system, which came up in 1992 and enabled digitization of fingerprints. "At present, this database has 11.5L fingerprints, including (around 15,000) slips received from Interpol." But over 50L fingerprints are lying across India, which couldn't be integrated into the outdated system.
'NAFIS will integrate fingerprints from all states into one database'
To replace it, NCRB has proposed the NAFIS- National Automation of Fingerprint Identification System- which is expected to become operational this financial year. NAFIS would integrate all states' records with the central one: in the first phase, it would link state headquarters and 850 police districts and commissionerates, and in the second, all 15,600 police stations. This will let investigators anywhere search the national database.
'Modernization of equipment can even help detect unsolved crimes'
Talking about the benefits of modernization, DGP MM Reddy said Telangana was the first to use a palm print-based system for enrolling fingerprints, and a fingerprint-identification system which let investigators quickly verify suspects' identity from the field itself. With these, police had solved 868 undetected cases, of which 480 were old unsolved scene-of-crime cases that weren't even identified by the older system, he claimed.
We'll try sharing Aadhaar data…It appears very important: Ahir
Ahir, who was also at the event, agreed with the top cops, saying fingerprints decrease crime-rate and increase conviction-rate. "If the conviction-rate increases, offenders who intend to commit crimes will have fear." On Aadhar data sharing, he said, "We'll try it...It appears very important."