NGT caps daily visitors to Vaishno Devi to 50,000
NGT caps daily visitors to Vaishno Devi to 50,000
Nov 13, 2017, 02:14 pm
2 min read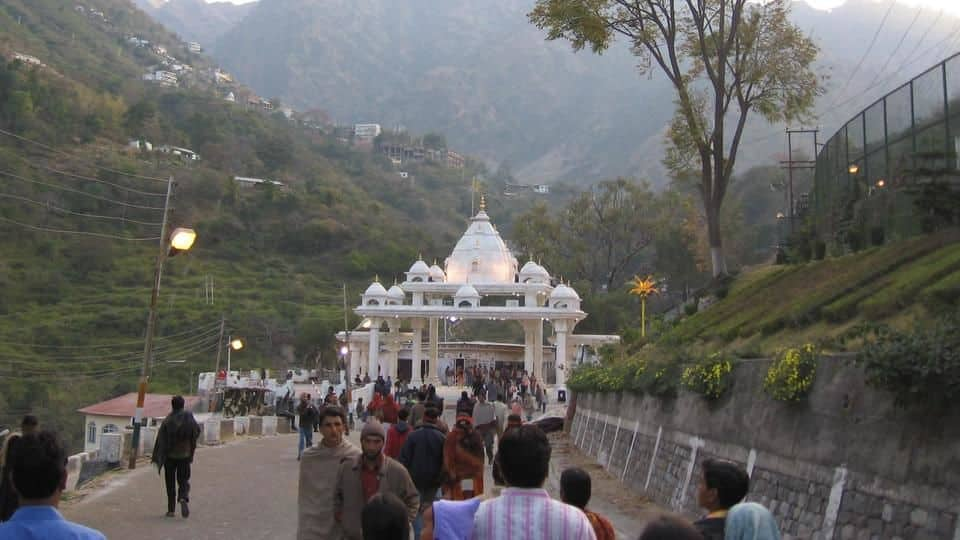 The NGT has capped the number of daily visitors to Vaishno Devi at 50,000, reportedly considering the environmental consequences of religious tourism. Once the limit for the day is reached, additional devotees heading there would be halted at Ardhkuwari or Katra. The green tribunal has also stayed ongoing construction work inside the shrine complex. The shrine estimated 20mn visitors during this year's nine-day Navratri.
What is the function of NGT?
National Green Tribunal or NGT was established in 2010 under National Green Tribunal Act. NGT was formed to provide a special forum for effective and speedy disposal of cases related to environmental protection, forest conservation, and for seeking compensation for damages caused by violation of environmental laws. NGT is not bound by 'Code of Civil Procedure' but is "guided by principles of natural justice".
Footfall at Vaishno Devi has fallen in recent times
The J&K shrine has witnessed a downfall in visitorship recently. According to MoS Finance Ajay Nanda number of tourists has fallen by 15-20% in a couple of years. He attributed this to terrorism and natural disasters. However, though locals agree on reduced tourist footfall, they mentioned demonetization and GST as reasons. Terrorism has been there since before but visitors were increasing earlier, they said.
Use of mules, horses allegedly a 'danger to public health'
Meanwhile, the NGT has been closely analyzing the impact of religious tourism on the environment. Last year, it sought a report on solid waste management from the shrine's board, including 'remedial' steps taken to handle municipal solid waste. The order had come after an environmental activist alleged "pollution and danger to public health" due to indiscriminate use of mules, horses etc at the pilgrim area.