Police says Nithyananda fled country; government has no formal information
Police says Nithyananda fled country; government has no formal information
Written by
Siddhant Pandey
Nov 22, 2019, 12:49 pm
3 min read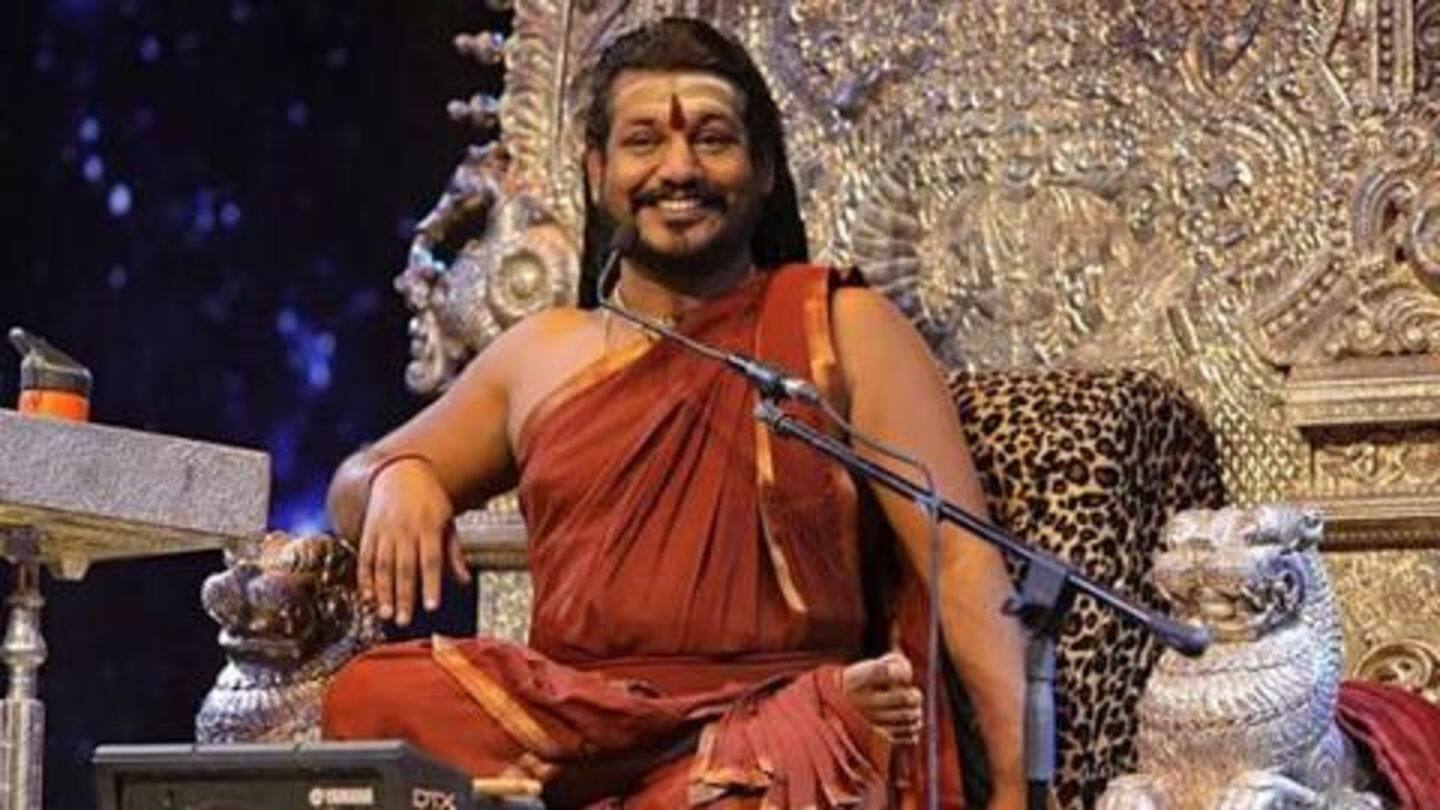 On Thursday, the Ministry of External Affairs said that it has no formal information on self-styled godman Swami Nithyananda fleeing the country. MEA spokesperson Raveesh Kumar made the statement after Gujarat Police stated that Nithyananda has flown out of India. The godman was on Wednesday booked for kidnapping and wrongful confinement of children at his ashram. Here are more details.
Received no formal information from Gujarat police, MHA: Kumar
According to ANI, while responding to a query about Nithyananda fleeing the country, Kumar said, "We have no formal info, neither from Gujarat police nor from the Ministry of Home Affairs." Asked if the Gujarat Police has approached the Ministry for an extradition request, Kumar added, "We need the location and nationality details of the person. We don't have such information about him yet."
'Will definitely arrest him if he comes back to India'
Meanwhile, Ahmedabad (Rural) Superintendent of Police RV Asari told PTI that Nithyananda has fled abroad adding, "If required, we will go through proper channel to seek his custody from abroad." "We will definitely arrest him if he comes back to India," Asari said. According to the police, Nithyananda fled the country after a rape case was registered against him in Karnataka.
Nithyananda was booked along with two disciples
Nithyananda was booked on Wednesday after a Bengaluru man, Janardhana Sharma, claimed his daughters were held captive at the Yogini Sarvagyapeetham ashram in Ahmedabad, triggering an investigation. The police are also investigating the case of Sharma's missing daughter. He was booked for kidnapping and wrongful confinement of children. Meanwhile, Nithyananda's two disciples, Pranpriya and Priyatatva, were arrested on Tuesday on similar charges.
Following arrest, Pranpriya, Priyatatva sent to five-day police remand
Pranpriya and Priyatatva were arrested for kidnapping, illegal confinement and assault, among other charges, and sent to five-day police remand by a rural court on Wednesday evening, Deputy SP (Ahmedabad rural), KT Kamariya said. They are being questioned by the police. While the FIR also names Nithyananda, Kamariya said they are still investigating to find "concrete evidence" against the spiritual guru.
Minors at ashram alleged torture, forced labor, illegal confinement
Reportedly, two children (aged 9-10) told the police they were tortured, forced to work, and illegally confined at an apartment near the ashram for over 10 days. Two other children made similar allegations after being rescued from the ashram. The accused were charged under IPC Sections 365, 344, 323, 504, 502 and section 14 of the Child Labor (Prohibition and Regulation) Act, 1986.
No one involved will be spared: Gujarat Home Minister
Speaking to reporters, Gujarat Home Minister Pradipsinh Jadeja said, "The DGP has directed the SP to form a team to investigate the matter in detail and take strict action against all those involved." Jadeja said no one involved in the crime will be spared.
Delhi Public School Principal also arrested; later bailed out
Separately, the police also arrested the principal of Delhi Public School (East), Ahmedabad, on Thursday. The Yogini Sarvagyapeetham ashram is located on the school's premises. School authorities failed to produce documents to establish that they informed the police when leasing property on rent. The principal, Hitesh Puri, was booked under IPC Section 188—disobedience to order duly promulgated by public servant—and later released on bail.