Entrance exams for JNU will now be computer-based
Entrance exams for JNU will now be computer-based
Dec 21, 2018, 05:53 pm
2 min read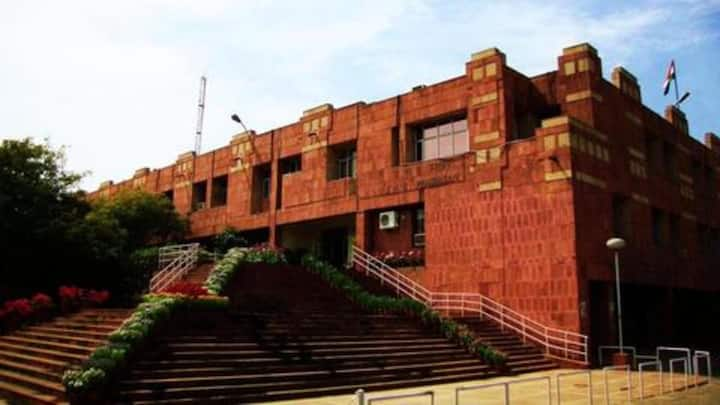 Joining hands with technology, Jawaharlal Nehru University (JNU) has adopted computer-based mode for its entrance exams. The National Testing Agency (NTA) has recently accepted the proposal of JNU to conduct its entrance exams for the second cycle of the 2019-20 admission session. Till now, the entrance exams were conducted physically across centers, with some courses like MPhil and Ph.D. requiring viva voce.
Change initiated by JNU V-C through 12-member committee
JNU decided to adopt the system of computer-based entrance exams in September. It also decided to approach NTA, the agency which conducts major competitive exams like NEET UG and JEE Mains. With the shift to computer-based exams, the mode of test would also change from subjective to objective. This change was initiated by the Vice-Chancellor of JNU through a 12-member committee formed this year.
JNUSU opposes move, says it's being imposed unilaterally by administration
The move to change the mode of entrance tests didn't sit well with the JNU Students' Union (JNUSU). It opposed the move claiming that the change in the mode from descriptive to a computer-based multiple choice question was a "scam," and imposed unilaterally by the administration. However, JNU said all deans were consulted and it was duly passed by the academic council.
First computer-based exam would be held in May 2019
NTA is planning to finalize the details with the university. "The final modalities will be worked out in consultation with JNU," an NTA official said. The first test for the 2019-20 session will be conducted in May 2019. The university conducts admission twice a year, and the December 2018 cycle entrance exam will be held via conventional pen-paper mode.
With this move, JNU joins Pondicherry University, AIIMS, IITs
With this move, JNU now joins other central universities such as Pondicherry University, AIIMS, Indian Institutes of Technology (IITs), which conduct their entrance exams through computer-based tests. The entrance exams for few undergraduate courses of Delhi University are also conducted through computer-based tests.