Dera donated 14 bodies for research without necessary death certificates
Dera donated 14 bodies for research without necessary death certificates
Sep 09, 2017, 11:49 am
2 min read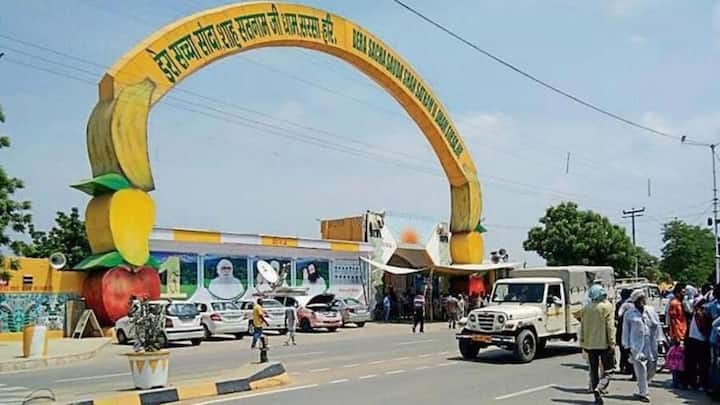 Stories about the Dera Sacha Sauda keep getting murkier. Even as forces conduct a sweep of its Sirsa campus, the Health Ministry has revealed that 14 bodies were sent by it to a medical college "without requisite permission and death certificates". The GCRG Institute of Medical Sciences claims families of the deceased had agreed in affidavits to donate the bodies for research.
Skeletons in the Dera's closet?
This comes a day after the Dera mouthpiece "Sach Kahoon" admitted that human remains were buried inside the premises and trees had been planted on them. It explained: Ram Rahim had encouraged followers to donate remains for burial so they don't end up polluting rivers.
The hospital in the campus carried out illegal procedures
That's not all: the Shah Satnam Ji Specialty Hospital inside the premises was allegedly conducting illegal transplants and stem cell treatment. Hospitals performing transplants have to be registered with the National/Regional Organ and Tissue Transplant Organization; Shah Satnam wasn't. It didn't have permission from the National Apex Committee for stem cell research either. Only one doctor was registered with the Indian Medical Association, Sirsa.
In sweeping operations, several suspicious items recovered
Meanwhile, by the second of sweeping operations at the Dera headquarters, an unregistered luxury car, computer hard disk drives, an OB van, unlabelled medicines and demonetized notes worth thousands were recovered. Several rooms and an explosive factory were sealed; about 82 cartons of explosives were seized. Mobile internet services have been suspended in Sirsa till September 10. Curfew remains in force in surrounding areas.