Don't have PAN? Now, use Aadhaar to file Income-Tax returns
Don't have PAN? Now, use Aadhaar to file Income-Tax returns
Jul 08, 2019, 05:15 pm
2 min read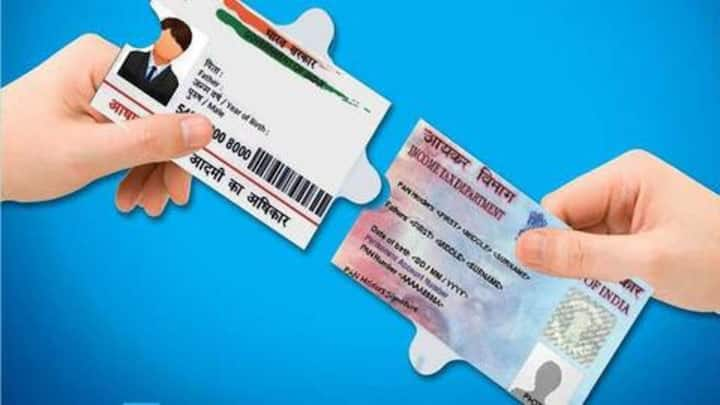 Union Finance Minister Nirmala Sitharaman on Friday, presented her and the new Central government's first budget. Among other initiatives, the FM announced that Permanent Account Number (PAN) and Aadhaar card can now be used interchangeably. This means that even if you do not have a PAN card, you can still file your Income Tax returns by quoting your Aadhaar number. Here are the details.
In her budget speech, Sitharaman proposed PAN-Aadhaar interchangeability
"For ease and convenience of tax payers, I propose to make PAN and Aadhaar interchangeable and allow those who do not have PAN to file Income Tax returns by simply quoting their Aadhaar number," Sitharaman said in her budget speech.
Now, use Aadhaar for services where quoting PAN is mandatory
At present, it is mandatory to furnish PAN details in order to file your I-T returns, and linkage of PAN with Aadhaar is also necessary. But now, as per the new rule, your Aadhaar number can be quoted to file Income Tax returns, and also for such services where quoting of PAN is currently necessary, such as buying/selling financial instruments like MF, gold etc.
The aim is to enhance ease and compliance of taxation
The move is aimed at improving tax compliance, and the ease and convenience of filing Income tax returns, among taxpayers. Also, according to the Income Tax department, a suo moto allotment of a fresh PAN card will be made to those taxpayers who file their returns using only the Aadhaar. This will further facilitate the (still mandatory) linkage of the two documents.
In spite of Aadhaar-PAN linkage, your PAN might become "inoperative"
Under the new rules, it is also proposed that if a person fails to intimate their Aadhaar number, the PAN allotted to them shall be made "inoperative" (not invalid) in the prescribed manner, after the date notified for such linking has passed.
Clearing the air around Aadhaar status
Post the September 26, 2018 Supreme Court verdict relating to authentication of Aadhaar, there has been much confusion with respect to services where Aadhaar is mandatory and where not. Aadhaar is no longer mandatory for services such as opening bank accounts, telecom services, and school admissions/entrance tests. However, it is still necessary for availing government welfare-schemes and filing I-T returns (if PAN isn't used).