Salman to spend another-night in jail as court postpones bail-order
Salman to spend another-night in jail as court postpones bail-order
Apr 06, 2018, 11:53 am
2 min read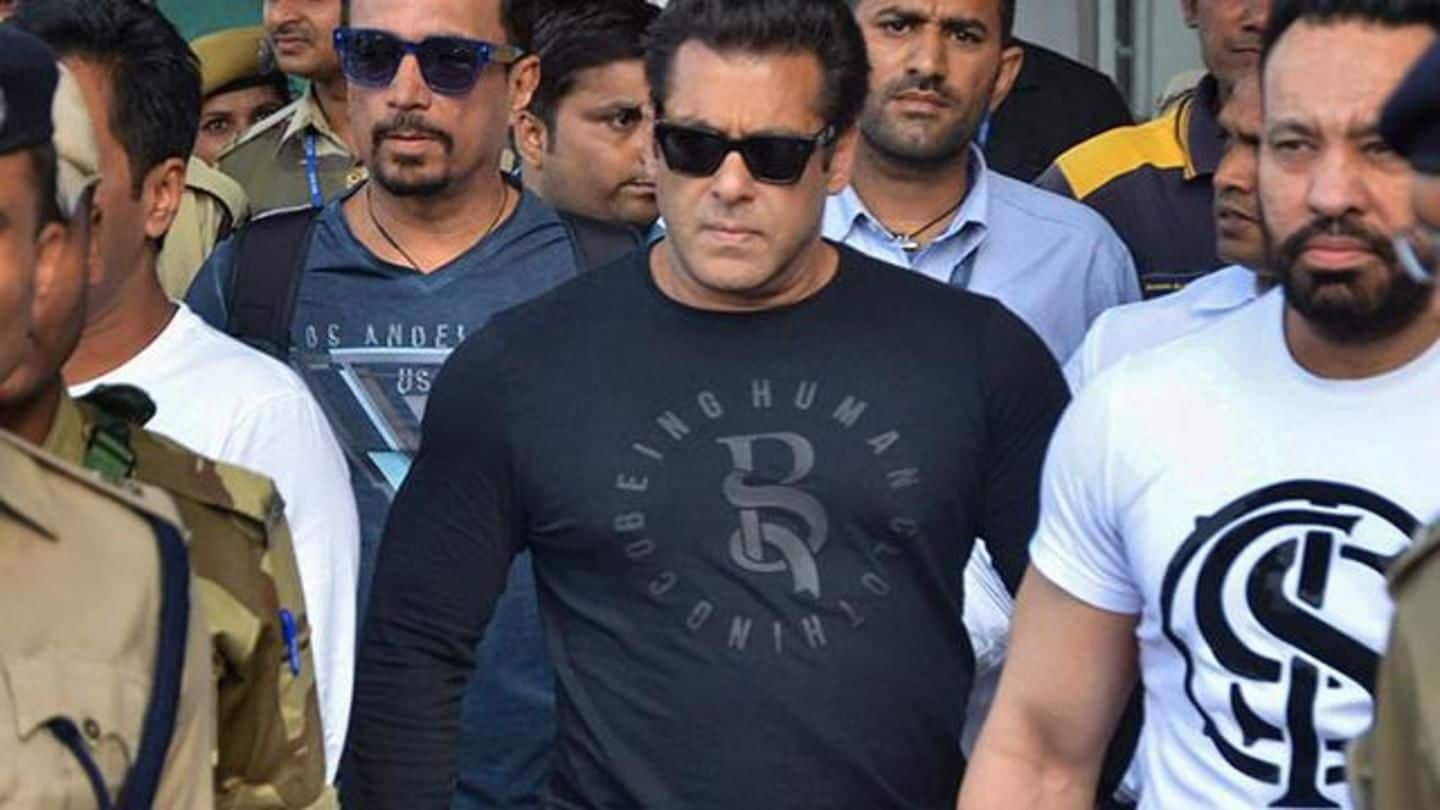 A Jodhpur court has reserved its order till tomorrow in the bail plea of Bollywood star Salman Khan, who was sentenced to five years' imprisonment yesterday in the 1998 blackbuck poaching case. This comes even as his lawyer alleged threats asking him not to represent the actor in the bail hearing. Since yesterday, Khan has been lodged in the Jodhpur Central Jail.
It took 20 years to convict the superstar
Khan and 'Hum Saath Saath Hain' co-actors Saif Ali Khan, Sonali Bendre, Tabu and Neelam Kothari were accused of killing two blackbucks in Jodhpur in 1998, when they were shooting for the movie. The others were acquitted. Khan has maintained he's innocent too, but he was convicted. He was held guilty in 2006 too, but the order was overturned four months later.
Prosecution had demanded maximum punishment for the actor
Mahipal Bishnoi, the counsel for the Bishnoi community, had earlier demanded maximum punishment of six years. 28 witnesses were examined during the course of the hearing. "From the beginning, our case was strong because of watertight evidence and the fact that the witnesses stuck to their statements," he said. But the court awarded Khan imprisonment of five years and a fine of Rs. 10,000.
Now Khan's lawyer alleges threats for representing him
This morning, Khan's counsel Mahesh Bora alleged he had been receiving threats from unidentified people regarding the case. "Yesterday, I got SMSes and internet calls, warning me not to appear for Salman Khan's bail hearing today," he said.
But Khan's lawyers haven't set a precedent of reliability
Over the years, Khan and his lawyers have come up with bizarre arguments. Once, they claimed the blackbucks died of 'overeating and jumping.' A forensic report presented by them even said they died of dog bites. In 2009, Khan ironically claimed that on that fateful day, he was feeding biscuits and water to the "petrified" deer cub.
So will Khan go to jail this time?
Incidentally, Khan has gone to jail several times, but managed to get out everytime. He spent four days in jail in October'98 in the blackbuck case. In April'06, he was given five-years' imprisonment for killing a chinkara, but he ended up staying in jail for three days. He went behind bars again in 2007 in the same case. It was five days this time.