Salman to sleep on floor beside Asaram's barrack in prison
Salman to sleep on floor beside Asaram's barrack in prison
Apr 05, 2018, 05:37 pm
2 min read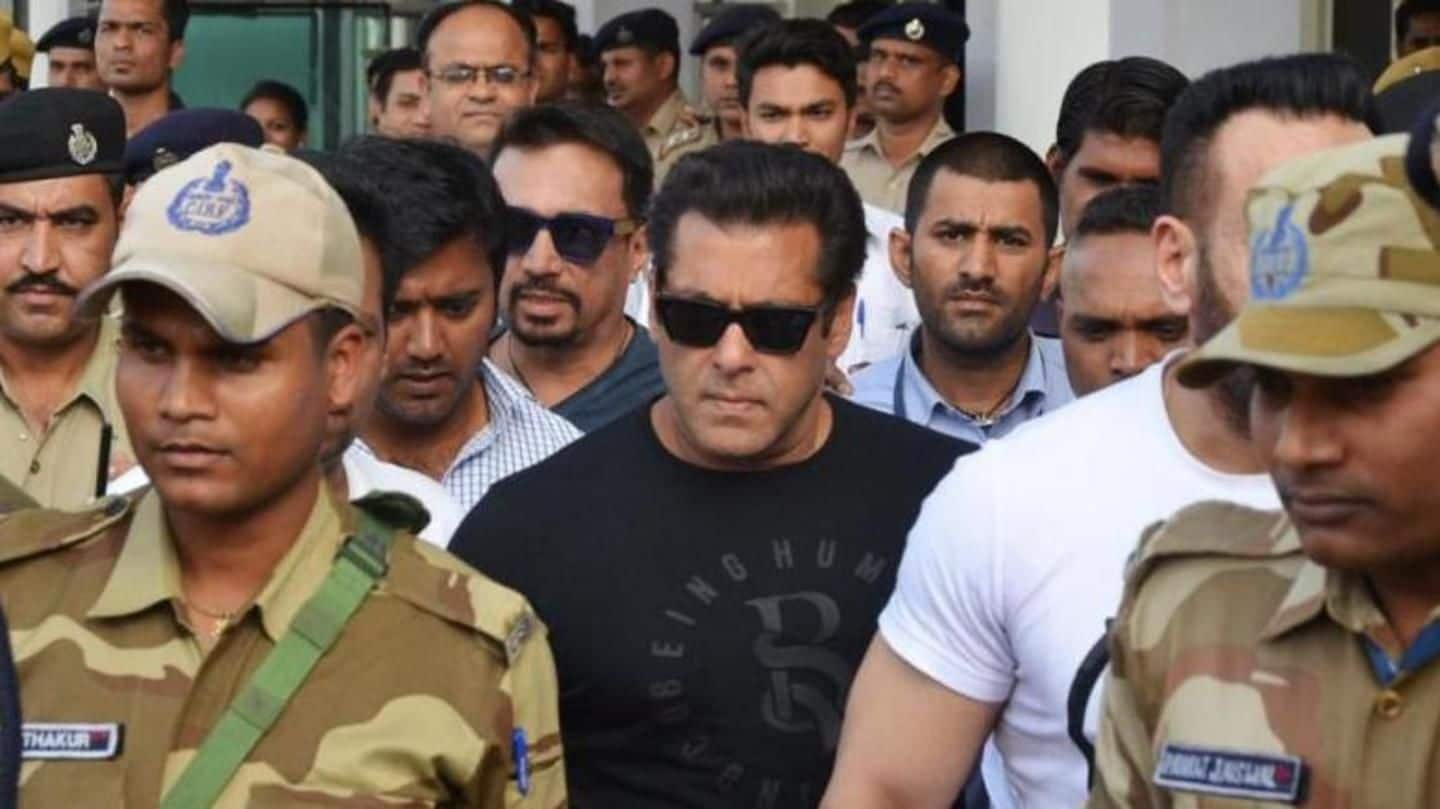 Bollywood superstar Salman Khan will now have a change of address. He will have (in)famous neighbors too. For he has been taken to Jodhpur Central Jail after being sentenced to five years' imprisonment. If reports are to be believed, he will sleep on the floor in the barrack next to Asaram Bapu's. The bail hearing tomorrow will decide how long 'Bhai' will stay there.
It took 20 years to convict the superstar
Khan and 'Hum Saath Saath Hain' co-actors Saif Ali Khan, Sonali Bendre, Tabu and Neelam Kothari were accused of killing two blackbucks in Jodhpur in 1998, when they were shooting for the movie. The others were acquitted today. Khan has maintained he's innocent too; he even claimed he was feeding the fawn biscuits that fateful day. But he was convicted today.
Salman in Jodhpur Central Jail premises
Here's what his routine in prison will look like
In Jodhpur Central Jail, special security arrangements have been made for the superstar, officials said. He will occupy one of the two barracks in the security ward (Asaram in the other) and sleep on the floor under a ceiling fan. There will be breakfast between 9-10am. 11am-3pm is lock-in period, with the prisoners being free to roam around till dinner at 7pm.
But it shouldn't be an unfamiliar experience for 'Bhai'
Incidentally, Khan has experience of jail stay. He spent four days in prison in October'98 in the blackbuck case. In April'06, he was given five years' imprisonment for killing a chinkara, but he ended up staying in jail for just three days. He went behind bars again in 2007, when his appeal against his conviction was rejected. It was five days this time.
Now projects worth over Rs. 600cr are in uncertainty
Now that Khan is in prison, many of his big-budget movies have been thrown into uncertainty. He was working on 'Race 3,' 'Bharat,' 'Dabangg 3' and 'Kick 2,' which together cost about Rs. 600cr. But monetary losses are expected to be minimum since most are in pre-production stages, and will likely be delayed. However, there's uncertainty about 'Bigg Boss' Season-12, a money-spinner for Colors.