Indian Army lost one soldier every three days since 2005
Indian Army lost one soldier every three days since 2005
Jan 16, 2018, 05:14 pm
2 min read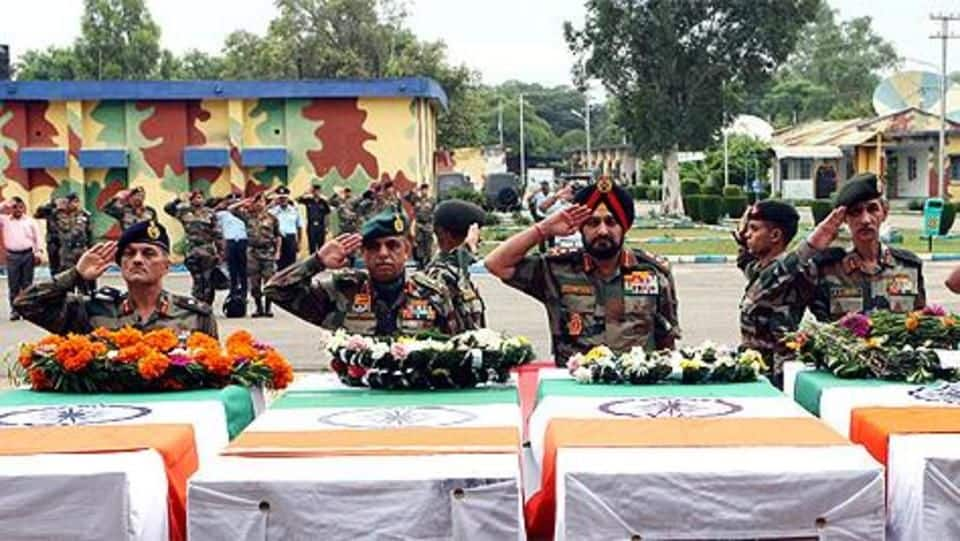 Data from the Indian Army has revealed disturbing facts. For one, the 1.1mn-strong force has been losing a soldier every third day for the last 13 years. The total number of deaths of personnel on duty during January'05-December'17 was 1,684. They were killed in ceasefire violations by Pakistan, counter-insurgency, anti-terror operations, offensive tactical missions and peacekeeping missions.
Army struggling with lack of funds, inadequate infrastructure and more
The Indian Army is the third largest in the world, but it lacks adequate modernization. Alloted funds aren't enough, bureaucratic hurdles are many and corruption is rampant. In July'17, the CAG criticized the Ordnance Factory Board for poor quality and shortage of ammunition available to the army. It noted the stock currently available with the army would finish within ten days of war.
Martyrs from various departments including infantry, artillery, air defense etc
In this 13-year period, the highest number of casualties, 342, was reported in 2005. There were 223 deaths in 2006, 221 in 2007, 71 in 2008, 107 in 2009, 187 in 2010, 71 in 2011, 75 in 2012, 64 in 2013, 65 in 2014, 85 in 2015, 86 in 2016 and 91 in 2017. The martyrs were from various departments including infantry, artillery etc.
138 Pakistani soldiers, over 200 terrorists killed last year
But soldiers have been giving befitting replies to Pakistani ceasefire violations and terrorists. In 2017, Indian forces killed 138 Pakistani soldiers in tactical operations in J&K, intelligence sources said a few days ago. The number of terrorists killed last year also crossed 200 for the first time, DGP SP Vaid had said earlier. During the same period, it lost 28 soldiers along the LoC.