About 50% of PANs linked with Aadhaar till now: Data
About 50% of PANs linked with Aadhaar till now: Data
Sep 26, 2018, 05:11 pm
2 min read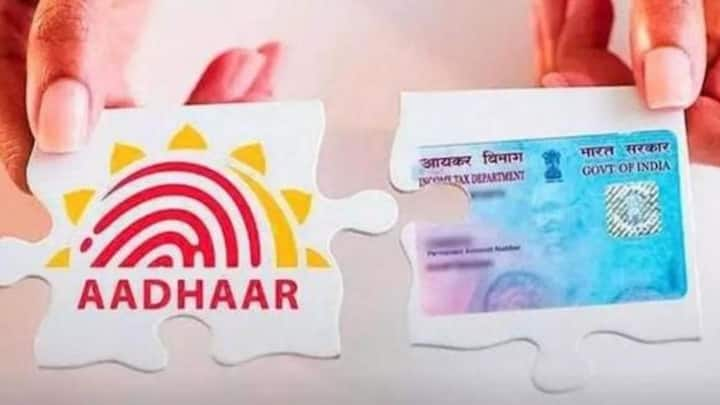 Over 21.08cr Permanent Account Numbers (PANs) have been linked with Aadhaar till now, the latest data revealed as the Supreme Court today upheld the validity of the linkage between the two databases. As per official figures, a total of 21,08,16,676 PANs issued by the Income Tax Department have been linked with Aadhaar till Monday. The total operational or issued PANs are over 41.02cr (41,02,66,969).
Over 40.01cr out of 41.02cr PANs are held by individuals
As per the latest data, out of the over 41.02 crore PANs issued, an overwhelming number of more than 40.01 crore PANs are held by individuals. The rest are in the name of companies and other categories of taxpayers, a senior official said, adding the figure reflects that about 50% of the PANs have been linked with Aadhaar till now.
Deadline for PAN-Aadhaar link had been extended 5 times
"The deadline for the PAN-Aadhaar linking has already been extended by the CBDT to March 31, 2019," the official said. The deadline to link the two databases has been extended five times in the past in view of the SC order to keep it open till a five-judge constitution bench delivers its judgment on petitions challenging the validity of Aadhaar scheme.
Govt made Aadhaar mandatory for filing income tax returns
The government, sometime back, had made quoting of Aadhaar mandatory for filing ITRs as well as obtaining a new PAN. Section 139 AA (2) of I-T Act says that every person having PAN as on July 1, 2017, and eligible to obtain Aadhaar, must intimate his/her Aadhaar number to the tax authorities. While Aadhaar is issued by UIDAI, PAN is allotted by I-T Department.