Oxford Dictionaries selects "Aadhaar" as Hindi Word of the Year
Oxford Dictionaries selects "Aadhaar" as Hindi Word of the Year
Jan 28, 2018, 04:07 pm
2 min read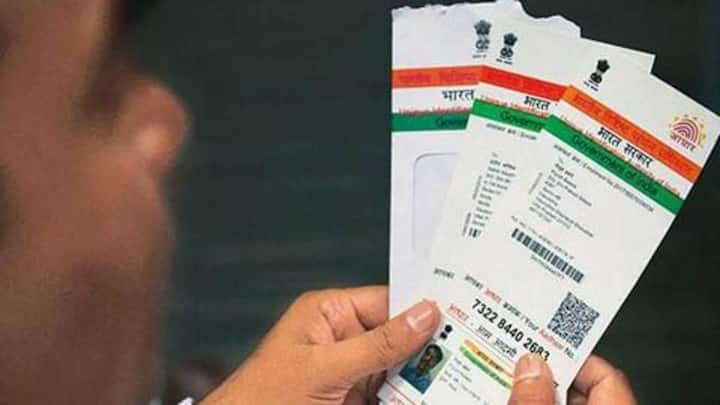 On Saturday, Oxford Dictionaries announced "Aadhaar" as the Hindi Word of the Year at the Jaipur Literature Fest. In 2017, Aadhaar became the focus of several discussions, and Oxford Dictionaries' award was in recognition of that. Other words like "mitron", "notebandi", and "gau-rakshak" were also considered for the award.
Why Aadhaar became the Hindi Word of the Year
"The controversy surrounding 'Aadhaar' made it the word on everyone's lips in 2017, but it is not the only one. Several other words made the Word of the Year shortlist, each having become part of the Indian collective consciousness in [2017]," said Oxford Dictionaries.
Aadhaar was in the news all throughout 2017
"Aadhaar", which literally means support, was the centre of a lot of controversy and was repeatedly in the news in 2017. Incidents like data theft, and reports of sale and misuse of data kept Aadhaar on people's lips all through the year. The Supreme Court is also currently hearing a series of legal challenges to Aadhaar.
Hindi Word of the Year chose after consultation with experts
"Aadhaar" was chosen after consultation with a panel comprising Hindi poet Ashok Vajpeyi, literary and cultural critic Pankaj Dubey, producer and director Anu Singh Choudhary, and leading Hindi literature literary figure Chitra Mudgal. An advisory panel comprising language expert and lawyer Kritika Agarwal, writer and publisher Namita Gokhale, associate professor Poonam Nigham Sahay, and Oxford University Press senior editorial manager Mallika Ghosh also contributed.
Ashok Vajpeyi and Pankaj Dubey have a debate on language
When Pankaj Dubey called for new words like "maukatarian" (opportunist) and "sleepwastha" (state of sleeping), Ashok Vajpeyi objected saying that language shouldn't be distorted. It's acceptable for uneducated people to coin new words due to lack of proper knowledge, but educated people should use language correctly, Vajpeyi added. Vajpeyi also said that people had the responsibility of conserving language.