Intelligence agencies say Pakistani drones behind weapons drop in Punjab
Intelligence agencies say Pakistani drones behind weapons drop in Punjab
Oct 10, 2019, 08:06 pm
3 min read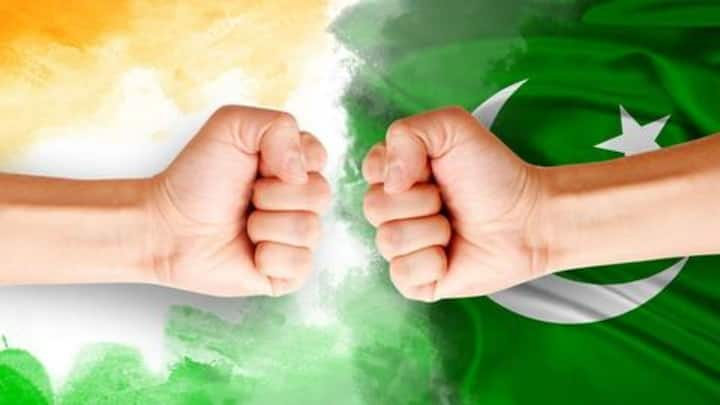 Last month, Punjab Police had reported multiple weapon drops in the state conducted by Pakistani-origin drones. Reportedly, intelligence agencies have now informed the Ministry of Home Affairs that "state actors" of Pakistan were behind the infiltrations. Earlier, it was reported that heavy-lifting drones from across the border dropped weapons, ammunition, counterfeit currency, etc., in Punjab to conduct 26/11-like terror attacks. Here's more.
Intelligence agencies questioned ineptitude of IAF, BSF
According to NDTV, intelligence agencies have informed the Home Ministry about the weapons-drop and have raised questions about the ineptitude of the Indian Air Force and the Border Security Forces. The BSF said it cannot monitor aerial movement and since such operations occur at night, they aren't visible to the naked eye. Meanwhile, the IAF added that unmanned aerial vehicles remain undetected by radars.
Home Ministry directs NIA to investigate drones
Now, the Ministry has directed the National Investigation Agency (NIA) to probe the involvement of Pakistan's "state actors" in the weapons-drop. The MHA has also asked the National Technical Research Organization (NTRO) to find out the frequency at which the drones operate. This would help jam communication between the drones and their base. NTRO is already working on detecting the frequency, NDTV reported.
September: 8 drone sorties reported in 10 days in Punjab
To recall, in September, Punjab Police had reported drones dropping AK-47 rifles, grenades, satellite phones, Rs. 10 lakh counterfeit currency, in eight sorties over 10 days (September 6 and 16). On Wednesday, drones were reportedly spotted again in Punjab: one at Hazarasingh Wala village at 7.20 pm, and another at Tendiwala village at 10.10 pm. One of the drones recovered was of Chinese make.
Weapons delivery meant for J&K, say officials
According to officials, the weapons-drop is linked to the clampdown in Jammu and Kashmir. An officer on the counter-intelligence team of the Punjab Police told NDTV last month, "We have observed that smuggling from the Pakistani side has increased since the Centre's move on Jammu and Kashmir." Pakistan has vehemently opposed India's move to repeal J&K's special status in August.
Terror camps reactivated in Pakistan: Intelligence agencies
Separately, intelligence agencies have also reported that Pakistan has reactivated several terror camps, including the Balakot terror camp, which was bombed by the Indian Air Force in February earlier this year in retaliation to the Pulwama terror attack.
Amit Shah asked forces guarding borders to boost security
Amid the likelihood of a terror threat, Union Home Minister Amit Shah last week directed forces guarding the borders- the Border Security Force, Indo-Tibetan Border Police, Sashastra Sena Bal, and the Assam Rifles- to identify security issues. Shah had also asked the forces to further strengthen security and devise a long-term plan for fool-proof border security of regions under their jurisdiction.