India considering permanent commission for women army officers
India considering permanent commission for women army officers
Written by
NewsBytes Desk
Apr 25, 2018, 12:05 am
2 min read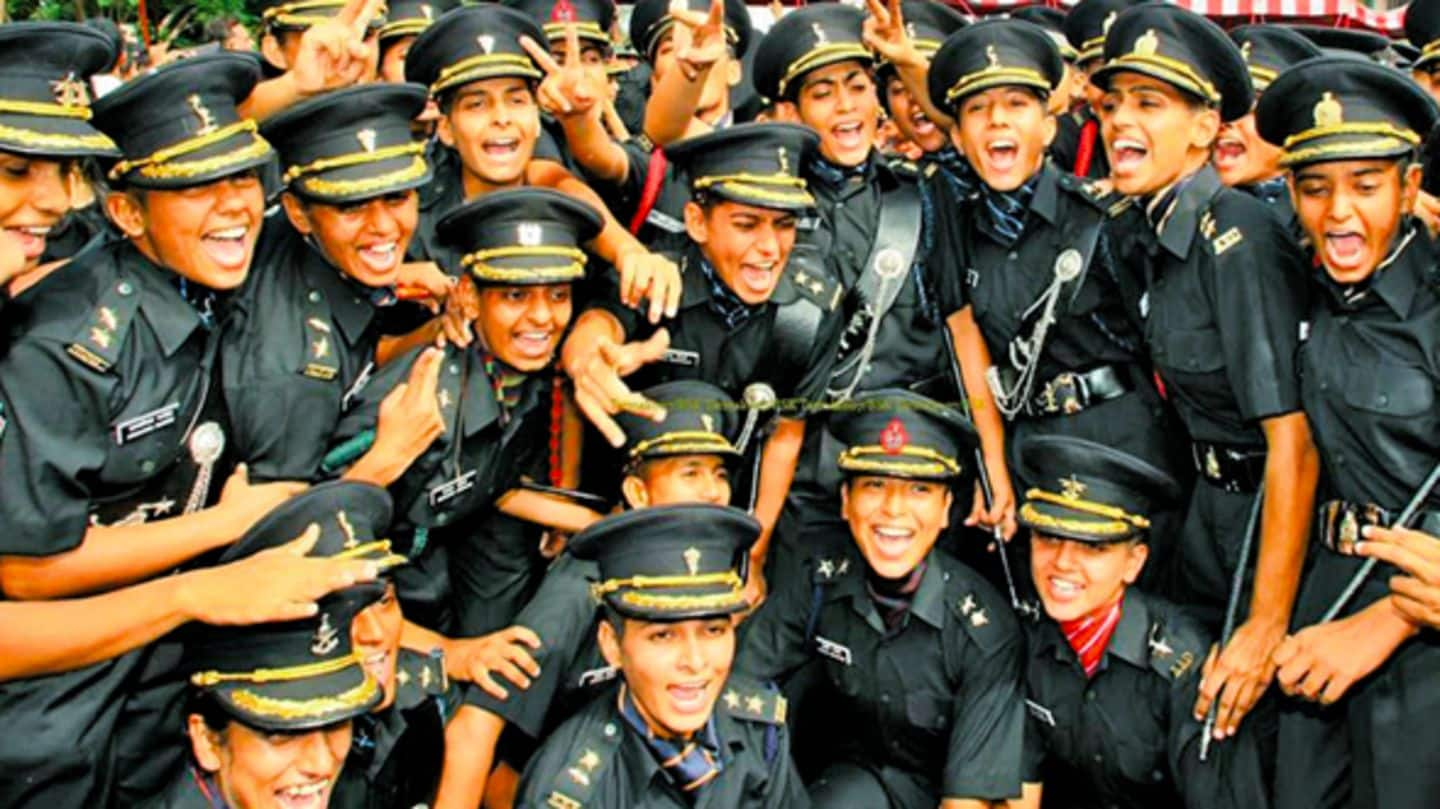 India is mulling over granting permanent commission (PC) to its women army officers on short service commission (SSC), the Centre recently told the Supreme Court. If executed, the move will mark the end of an eight-year-old struggle in the apex court. Notably, Indian Army will be the last of country's armed forces to grant PC to its SSC women officers. Here's more.
Difference between PC and SSC
Though there are several differences with respect to training and career paths, but a PC primarily requires an officer to serve in the Army till retirement. However, SSC officers need to compulsorily serve for only 10 years, which can be extended to another four years.
Centre to file comprehensive policy on PCs within two weeks
The SC has asked the Centre to formulate a comprehensive policy on PCs and file an affidavit within two weeks. Defense Minister Nirmala Sitharaman met the three chiefs of the armed forces last week. "They are considering expanding PC. Modalities, however, need to be worked out and areas it can be given need to be decided," additional solicitor general Maninder Singh said.
No PC for women officers in combat division
Though the government is considering expanding PC, it would not be extended to women officers in combat roles since they aren't offered SSC either. Moreover, women officers who left the army before 2008, won't be taken back.
Stop the discriminatory practice, SC tells Centre
In March 2010, the Delhi HC had ordered the armed forces to award women army officers on SSC a PC. The Air Force and Navy complied but the army appealed to the SC instead. On April 13, the SC rapped the Centre for harassing SSC women officers by denying them equal opportunity. Even on Monday, it questioned government's motives behind propagating the discriminatory practice.
It's only logical to include women officers under PC's ambit, but it has taken the Centre way too long to realize this. That it took the army eight years to agree to what the Delhi HC suggested and the Navy/Air Force followed in 2010, shows there is still some internal resistance to the decision. Moreover, the Centre's ambiguity even now doesn't instil much hope.