Fuel prices hiked again; petrol tops Rs. 100/liter in Delhi
Fuel prices hiked again; petrol tops Rs. 100/liter in Delhi
Written by
Pratyush Deep Kotoky
Mar 29, 2022, 09:49 am
2 min read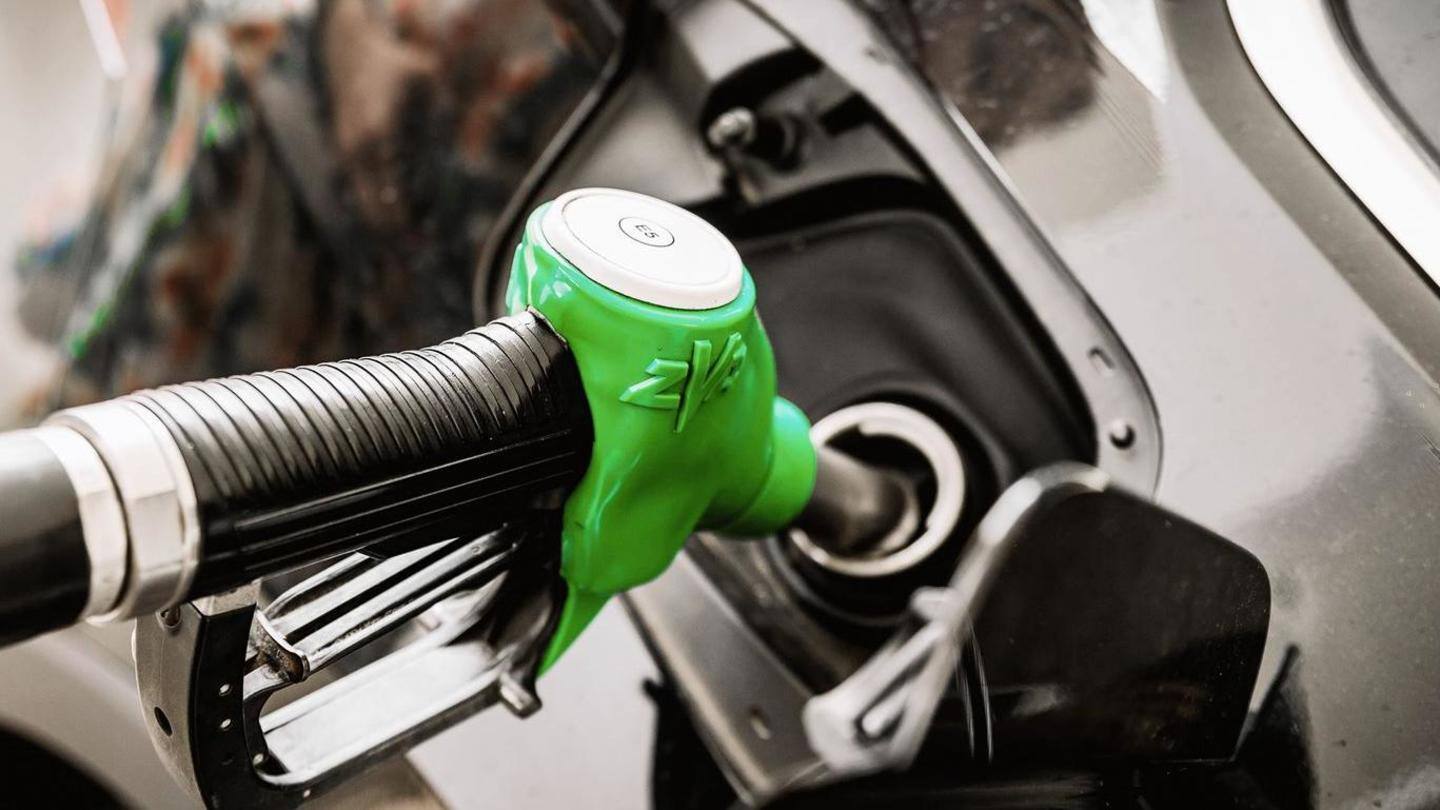 Petrol and diesel prices have once again been hiked by 80 paise and 70 paise per liter, respectively, on Tuesday. With the latest revision, the fuel prices have seen a rise of Rs. 4.80 per liter in just one week. Notably, this is the seventh fuel price hike since the four-and-half-month long hiatus in the rate revision ended on March 22.
Why does this story matter?
This is the seventh rise in fuel prices over the last eight days.
On the first four occasions, rates went up by 80 paise/liter. On the following days, petrol price went up by 50 paise and 30 paise a liter, while diesel rose by 55 paise and 35 paise a liter.
Notably, prices had remained frozen from November 4, 2021, till March 22.
Petrol price crosses Rs. 100/liter in Delhi
Following this hike, petrol in Delhi will now cost Rs. 100.21/liter, while diesel has gone up to Rs. 91.47/liter. In Mumbai, the petrol price has been hiked to Rs. 115.04/liter, and diesel to Rs. 99.25/liter. In Kolkata, petrol and diesel rates stood at Rs. 109.68/liter and Rs. 94.62/liter, respectively. In Chennai, petrol and diesel are now retailing at Rs. 105.94/liter and Rs. 96/liter, respectively.
Fuel rates in other key cities
The prices of petrol and diesel in Bengaluru on Tuesday were Rs. 105.62/liter and Rs. 89.7/liter, respectively. Meanwhile, in Hyderabad, a liter of petrol will now cost Rs. 113.61 while diesel is priced at Rs. 99.84 for a liter.
Oil companies need to raise petrol prices by Rs. 10.6-22.3/liter
Since India depends on imports to meet 85% of its oil requirements, retail fuel rates are required to be adjusted as per the global crude oil prices. Moreover, according to Kotak Institutions Equities, oil companies "will need to raise diesel prices by Rs. 13.1-24.9 per liter and Rs. 10.6-22.3 a liter on gasoline (petrol) at an underlying crude price of $100-120 per barrel."