Not considering buying Russian oil in rupees, minister informs Parliament
Not considering buying Russian oil in rupees, minister informs Parliament
Mar 28, 2022, 06:34 pm
3 min read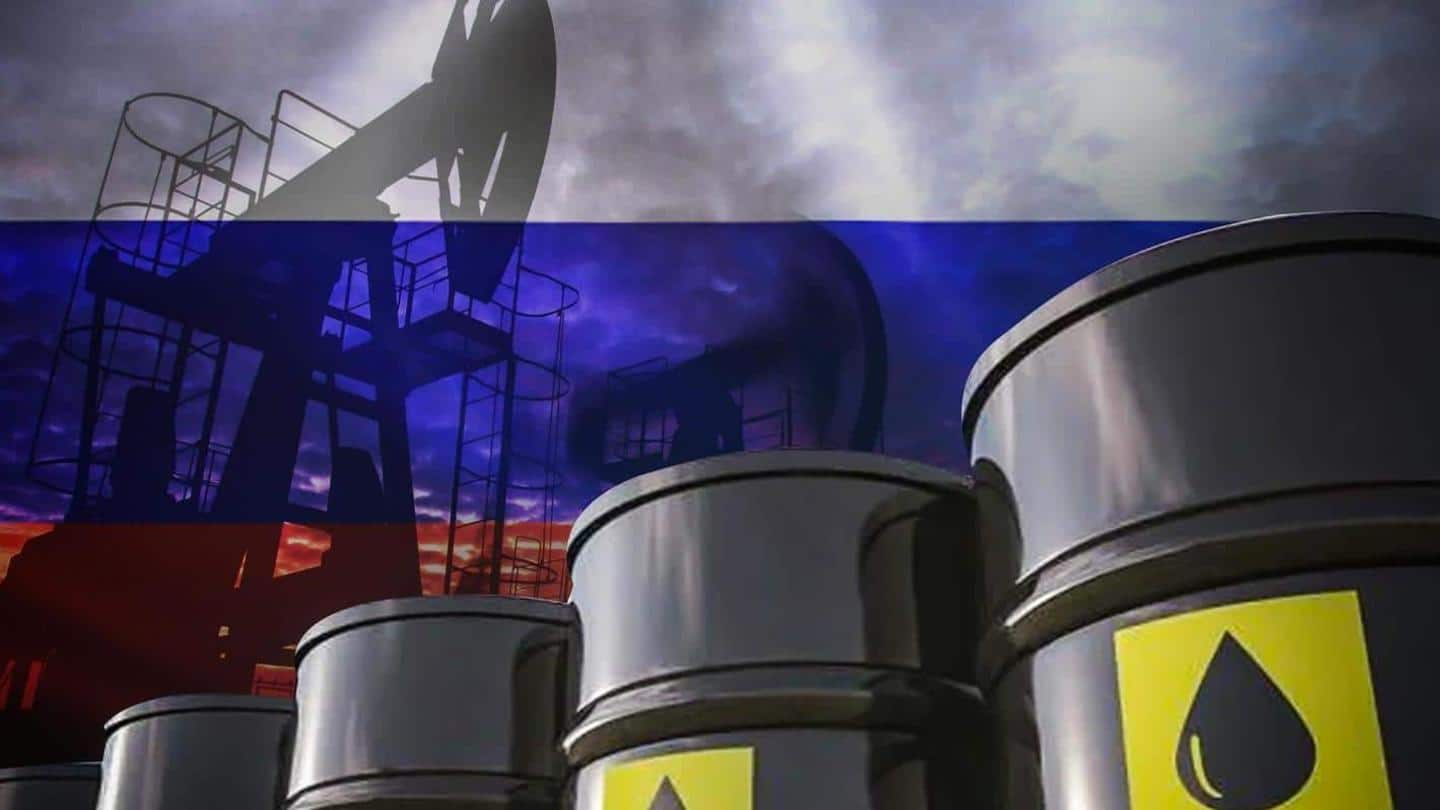 India is not considering purchasing oil from Russia or any other country using Indian rupees at present, following Western sanctions imposed on Russia for its invasion of Ukraine, Rameshwar Teli, the junior oil minister, told Parliament on Monday. After sanctions on Russia's dollar-based trading, the focus is on Moscow's efforts to shift to other currencies, including the possible usage of Chinese yuan and rupee.
Why does this story matter?
Since last week, Indian companies have ordered Russian oil at deep discounts, while other buyers are avoiding purchases because of Moscow's invasion of Ukraine.
The purchases have drawn a sharp reaction from the US, which said that India importing discounted crude oil from Russia would imply support for Russia's actions.
India has welcomed Russian oil sale offers since global oil prices have skyrocketed.
India exploring different ways to pay for Russian oil
"At present, oil public sector undertakings neither have any contract nor there is any such proposal under consideration from Russia or any other country for the purchase of crude oil in Indian rupees," Rameswar Teli informed the Parliament. According to Reuters, citing government and banking sources, India is considering paying for Russian imports in rupees, but no formal mechanism has been established.
GAIL pays in US dollars for Russian LNG imports
Meanwhile, GAIL (India) said on Sunday that it will continue to pay in US dollars for liquefied natural gas (LNG) imports from Russian Gas Industry Company Gazprom and will seek exchange rate neutrality, if payments are requested in any other currency, such as the euro. GAIL has an agreement with Russia's Gazprom to receive 2.5 million tonnes of LNG annually on a delivered basis.
India in talks with Russia for two weeks
India, which has avoided outright condemnation of the Russian invasion of Ukraine, has not prohibited the importation of Russian oil. Due to high freight costs, Indian refiners rarely purchased Russian oil in the past. However, Oil Minister Hardeep Singh Puri stated two weeks ago that India was discussing buying oil with Russian authorities and was assessing issues such as insurance, freight, and payment.
Russia gives IOC huge discount for May delivery
According to a report by The Times of India, Indian Oil Corporation purchased the Urals crude under the Russian deal for May delivery at a $20-25 per barrel discount to dated Brent. Significantly, India is heavily dependent on crude oil imports for more than 80% of its energy requirements, and therefore is purchasing it from Russia to avoid a further surge in oil prices.