PMC Bank: SC dismisses petition to end cash withdrawal restrictions
PMC Bank: SC dismisses petition to end cash withdrawal restrictions
Oct 18, 2019, 09:11 pm
3 min read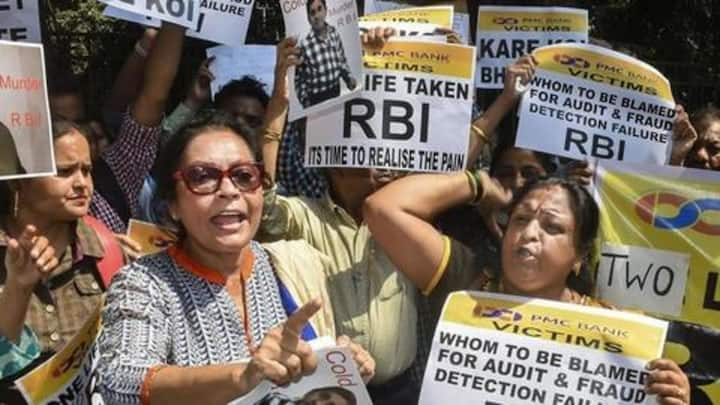 On Friday, the Supreme Court refused to hear a petition filed on behalf of account holders in the Punjab and Maharashtra Co-operative (PMC) Bank seeking the lifting of restrictions on cash withdrawals. The restrictions were imposed by the Reserve Bank of India (RBI) last month in light of the Rs. 4,355 crore scam involving Housing Development and Infrastructure Ltd (HDIL). Here are more details.
Not inclined to entertain this petition, says SC
A Supreme Court bench, headed by Chief Justice of India Ranjan Gogoi and comprising Justices SA Bobde and S Abdul Nazeer, said, "We are not inclined to entertain this petition under Article 32 (writ jurisdiction). The petitioner can approach the high court concerned for appropriate relief." The apex court, however, gave the petitioners the liberty to approach High Courts instead.
Centre assured Enforcement Directorate taking appropriate action
Notably, Solicitor General Tushar Mehta, appearing for the Centre, said the government shares the concerns of PMC Bank's depositors and assured that the Enforcement Directorate is taking appropriate action. Advocate Shashank Sudhi, the legal counsel for petitioner Bejon Kumar Mishra said the petition has been filed on behalf of 500 account holders, whose money is now blocked owing to the cash withdrawal restrictions.
RBI capped PMC account withdrawal limit at Rs. 40,000
The cash withdrawal restrictions were imposed in September by the RBI Section 35A of the Banking Regulation Act, taking cognizance of the PMC Bank scam. Cash withdrawal was initially capped at Rs. 1,000 and gradually increased to Rs. 40,000. With the cap raised to Rs. 40,000, the banking regulator said 77% of PMC account holders will be able to withdraw their entire account balance.
PMC Bank loaned 73% of total assets to bankrupt HDIL
The restrictions were imposed after the PMC Bank scam came to light. The PMC Bank loaned 73% of its total loan book size (Rs. 8,880cr) to the realty developer HDIL and its related entity. Earlier this month, HDIL Executive Chairman Rakesh Kumar Wadhawan, Managing Director Sarang Wadhawan and former Managing Director Joy Thomas were arrested by the Economic Offenses Wing (EOW) of Mumbai Police.
Wadhawans, Thomas in judicial custody
On Wednesday, the Enforcement Directorate sought custody of the Wadhawans. The duo was produced before Metropolitan Magistrate SG Shaikh and sent to judicial custody till October 23. Meanwhile, Thomas has been sent to 14 days of judicial custody by Mumbai's Esplanade court.
Three people died after PMC Bank scam came to light
Since the bank fraud has come to light, three people have lost their lives. Two of the deceased PMC account holders Sanjay Gulati (51) and Fattomal Punjabi (59), were distressed over the PMC Bank crisis and suffered cardiac arrests. A third account holder, Dr. Yogita Bijlani (39), killed herself by overdosing on sleeping pills. She reportedly had Rs. 1 crore stuck in her account.