Fake IPS officer and social media star, Abhay Meena, arrested
Fake IPS officer and social media star, Abhay Meena, arrested
Jun 02, 2019, 08:25 pm
2 min read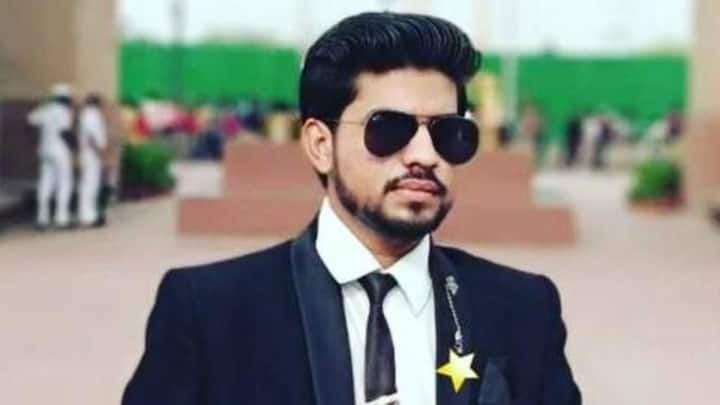 The Rajasthan Police's Special Operations Group (SOG) has arrested social media sensation Abhay Meena, who had been pretending to be an Indian Police Service (IPS) officer, in Jaipur. The 20-year-old, who is a so-called motivational speaker, was arrested for posing as an IPS officer and extorting money from people. He's popular on social media for speeches and tips for IIT, UPSC aspirants. Here's more.
Abhay used to give lectures to IIT and UPSC aspirants
Abhay, who had even failed in his Class-12 exams, also claimed he was an IIT Delhi graduate, apart from posing as an IPS officer. He made up stories about how he cleared the difficult JEE (IIT) and UPSC exams. Moreover, he used to give tips and lectures to aspirants on how they can crack both JEE and UPSC exams in the first attempt.
Abhay allegedly even awarded medals to real police officers
Surprisingly, even cops seem to have failed in finding out the truth about Abhay initially as he allegedly "awarded medals" to several real police officers. He had also been saluted by many cops and even met several high-ranking officers at various events. However, Abhay was finally probed after someone found his business card "suspicious" which spelled Crime Branch as "Branche" and capital as "capitol".
Abhay was a social media sensation: Police official
"He (Abhay) was a social media sensation. People were inspired by the story that somebody could become an IPS officer at such an early age," Additional Superintendent of Police, Karan Sharma, was quoted by TOI as saying.
Abhay's car had three-star number plate reserved for top officers
Also, Abhay's car had a three-star police number plate, which is used only by high-ranking officials. However, even traffic police never bothered to check the 20-year-old's car. "In police hierarchy, a three-star cop is either a DG or additional DG (ADG) rank official. Therefore, such honor is reserved only for senior officials, not for a 20-year-old new entrant into the service," an official said.
Abhay, his live-in partner extorted money from people
Abhay along with his live-in partner also reportedly used his fake IPS officer identity to stay at expensive hotels for free. They even used to extort money from aspirants seeking "tips" to clear the Civil Services Examination.