Ex-President Pranab Mukherjee to be 'distinguished guest faculty' at IIM-Ahmedabad
Published on
Aug 21, 2018, 05:09 pm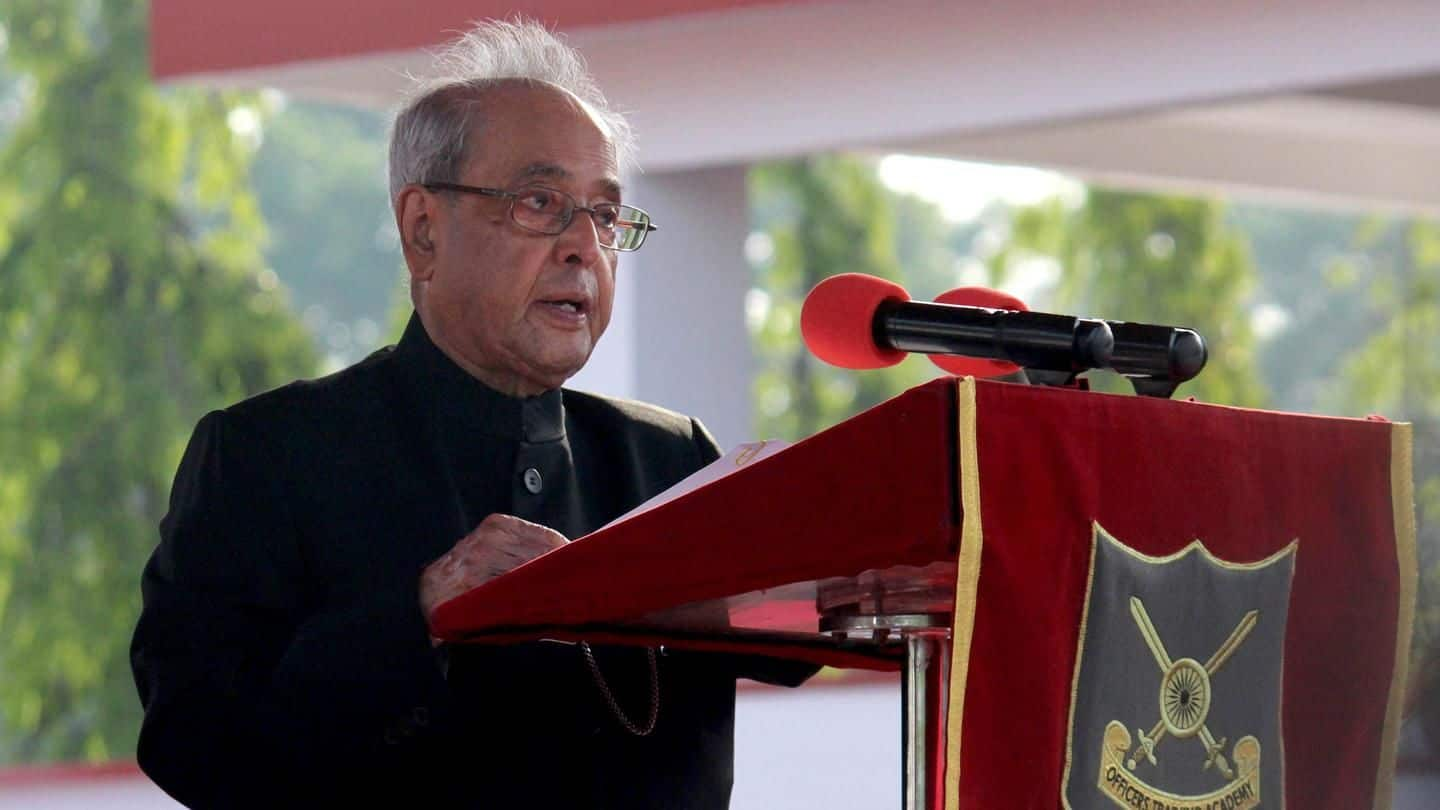 Former President Pranab Mukherjee will be a distinguished guest faculty at Indian Institute of Management Ahmedabad and interact with students for six days over the next three months, the institute said today. Mukherjee will address the students of the "Public Policy for Inclusive Development of India" course of IIM-A's JSW School of Public Policy, the institute said in a press release.
Mukherjee to interact with students for over 6 days
Mukherjee will interact with students over six days, September 18-19, October 8-9 and November 16-17, each day having two sessions. "Pranab Mukherjee is visiting IIM-A as distinguished guest faculty for the course 'Public Policy for Inclusive Development of India' offered to our students by Professors Anil Gupta and Vijaya Sherry Chand under the aegis of the JSW School of Public Policy," the IIM-A said.
Students to present reports on public policy issues to Mukherjee
"After presenting the theory and practice of the constitutional provisions for socio-economic inclusion, Mukherjee will focus on policy interventions for financial inclusion, and then articulate the policy and institutional agenda for strengthening transformation of India," the IIM-A said. The participating students will write short reports on various public policy issues, which will be presented to Mukherjee, the premier institute said.