Tihar is preparing to hang convicts of Nirbhaya gang-rape case
Tihar is preparing to hang convicts of Nirbhaya gang-rape case
Dec 12, 2019, 03:22 pm
3 min read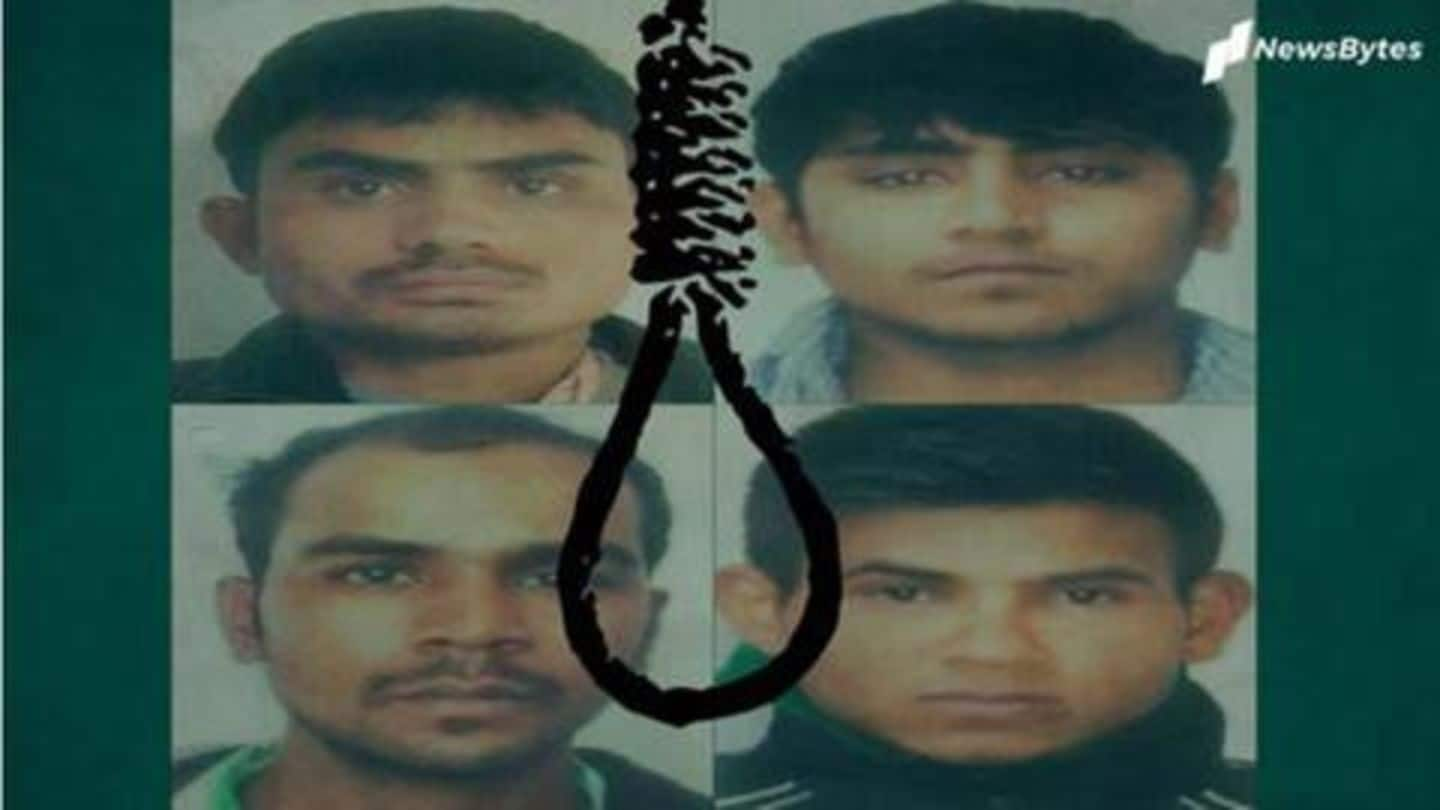 Seven years after she was gang-raped and tortured on a moving Delhi bus, "India's daughter" Nirbhaya will now get a closure as Tihar jail has quietly begun preparations to hang the four men, who assaulted her. While the execution's exact date is unknown, reports claimed officials of Asia's largest prison facility have sought services of a hangman, and have also ordered ropes.
Backstory: The crime that sent chills down India's spine
Nirbhaya, along with her male friend, had boarded a private bus in Delhi on December 16, 2012, when she was raped by six men, including a juvenile. The convicts inserted iron rods into her private parts, brutally thrashed her friend, and dumped them on the streets. 13 days later, she succumbed to her injuries at Singapore's Mount Elizabeth Hospital.
Four men are on death row, one committed suicide
The accused were arrested by the Delhi Police quickly. The ones on the death row are Pawan Gupta, Akshay Thakur, Vinay Sharma, and Mukesh Singh, as the fifth adult, Ram Singh, allegedly committed suicide before the trial ended.
Order for special ropes have been placed
The convicts' legal options are almost exhausted, and Tihar's officials are working on the next step. Apparently, an order for 10 ropes has been placed at Bihar's Buxar jail. The hanging ropes, which should not break or cut the throat, are made by the prisoners of the facility. "We are making preparations so that when the time comes, everything is in place," an anonymous official told HT.
Notably, Tihar doesn't have a hangman, has sought help
However, the roadblock is that Tihar doesn't have a hangman as of now, and they have sought help from Uttar Pradesh. Confirming that they received a request through fax on Monday, Anand Kumar, Director General (DG) of UP prison administration and reform services, said, "The letter makes no mention of the convicts to be hanged but states there may be requirements."
In case they don't get hangman, jail-official can perform execution
"If we do not get a hangman, it can be done by any jail official. We have to follow the manual and the process. Before Afzal's hanging, we used the services of a hangman from Meerut, Uttar Pradesh," another Tihar official told the daily.
A few days ago, a trial happened at Tihar
Reportedly, all the convicts have been put in separate cells and are being monitored by CCTV. That their final destination is nearing can be judged from the fact that Tihar officials carried out a trial by using a dummy weighing 70-80 kgs on Monday. They will be executed in Jail Number 3 and officials have already inspected iron beam, wooden plank, and lever.