Pune court terms Anand Teltumbde's arrest 'illegal', orders release
Pune court terms Anand Teltumbde's arrest 'illegal', orders release
Feb 02, 2019, 07:24 pm
2 min read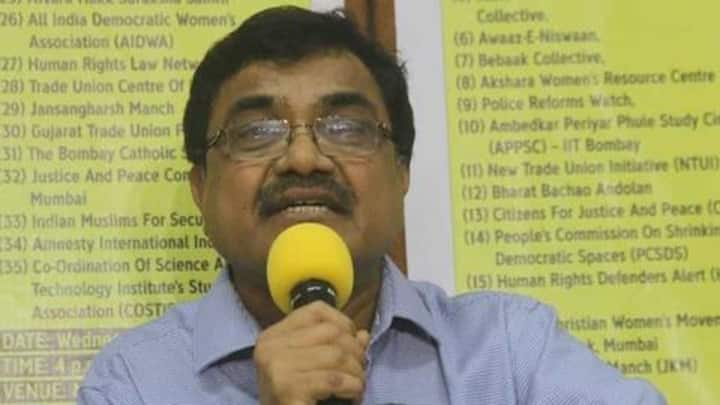 Hours after he was arrested by police, a Pune Court on Saturday ordered the release of scholar Anand Teltumbde, calling it illegal. Teltumbde was picked up by police from Mumbai airport. The scholar's counsel told the court he was granted protection from arrest for four weeks by Supreme Court on January 14. The court agreed to it and freed Teltumnde. Here's what went down.
Anand Teltumbde, an IIM-A alumnus, is a professor at Goa Institute of Management. A renowned intellectual, he has delivered many lectures in the United States, Canada, and Europe on education and public interests. He has also authored many books which were translated into various Indian languages. He largely emphasizes on the Left and Dalits and is a contributor in several magazines like Outlook India.
Here's how Teltumbde is allegedly connected to Elgaar Parishad
Teltumbde was among the seven influential personalities whose houses were raided by police last year in connection to the Elgaar Parishad event. Four of the activists- Sudha Bhardwaj, P Varavara Rao, Vernon Gonzalves and Arun Pareira, were arrested and are still in jail. Police suspect Naxals were involved in the event which was held a day before the 200th anniversary of Bhima Koregaon war.
Teltumbde's lawyer reminded court of SC order
On Friday, the same Pune court rejected Teltumbde's application for anticipatory bail and he was arrested a day later. He was brought to the court of special judge Kishore D Vadane at around 3 PM and the court ordered his release at 4 PM. Defense lawyer Rohan Nahar said a normal reading would explain the top court's order was valid till February 11.
The event is highly embarrassing, said Teltumbde after release
"What has happened (arrest by Pune Police) is highly embarrassing for a person of international stature like me. I claim that there are very few people with a profile like me," Teltumbde said after his release.
Earlier, Teltumbde wrote about his fears
After Teltumbde was granted relief by the top court he wrote about his fears. He said the court had given him protection, but it is only for a few weeks. He spoke about his humble beginnings and wrote he could have spent a luxurious life but didn't. "There isn't an iota of unlawful activities in either my voluminous writings or selfless activism," he wrote.