Housemaid flooded with job offers after business card goes viral
Last updated on
Nov 10, 2019, 11:03 am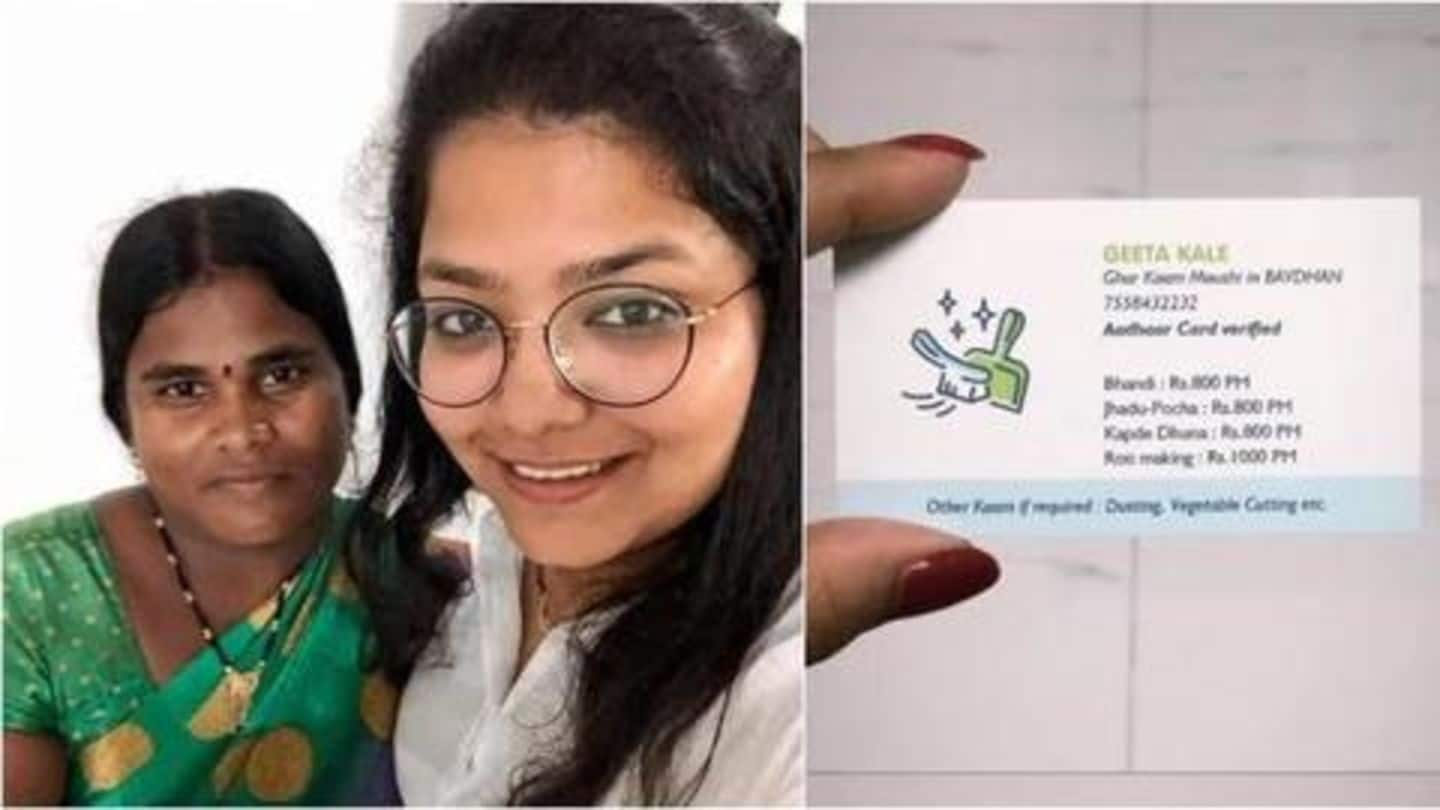 With a slump in economy and increasing unemployment rates, landing a job today has become difficult, especially for semi-skilled resources. But not so much for Pune-based domestic help, Geeta Kale, who has been flooded with countless job offers from across the country, courtesy a quirky business card, designed by one of her employers. Here is more on this.
It all started after Kale lost one of her jobs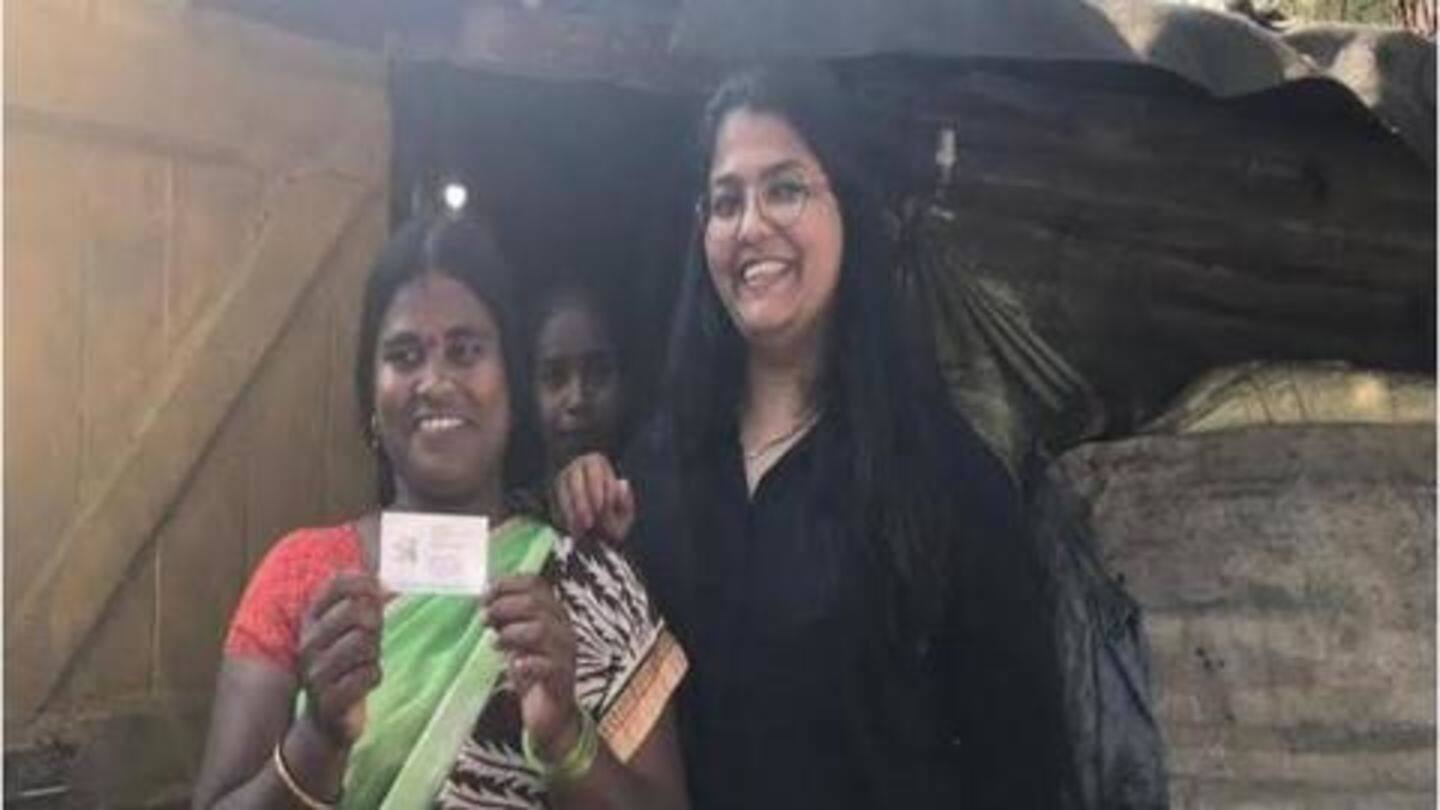 The story of Kale and her employer, Dhanashree Shinde, was shared on Facebook by Asmita Javdekar. The post has since gone viral. According to her account, as Dhanashree returned home from work one day, she found Kale, whom she lovingly calls Geeta Maushi, looking upset, because she had just lost a job, which implied a loss of monthly income of Rs. 4,000.
100 business cards of Kale were printed for distribution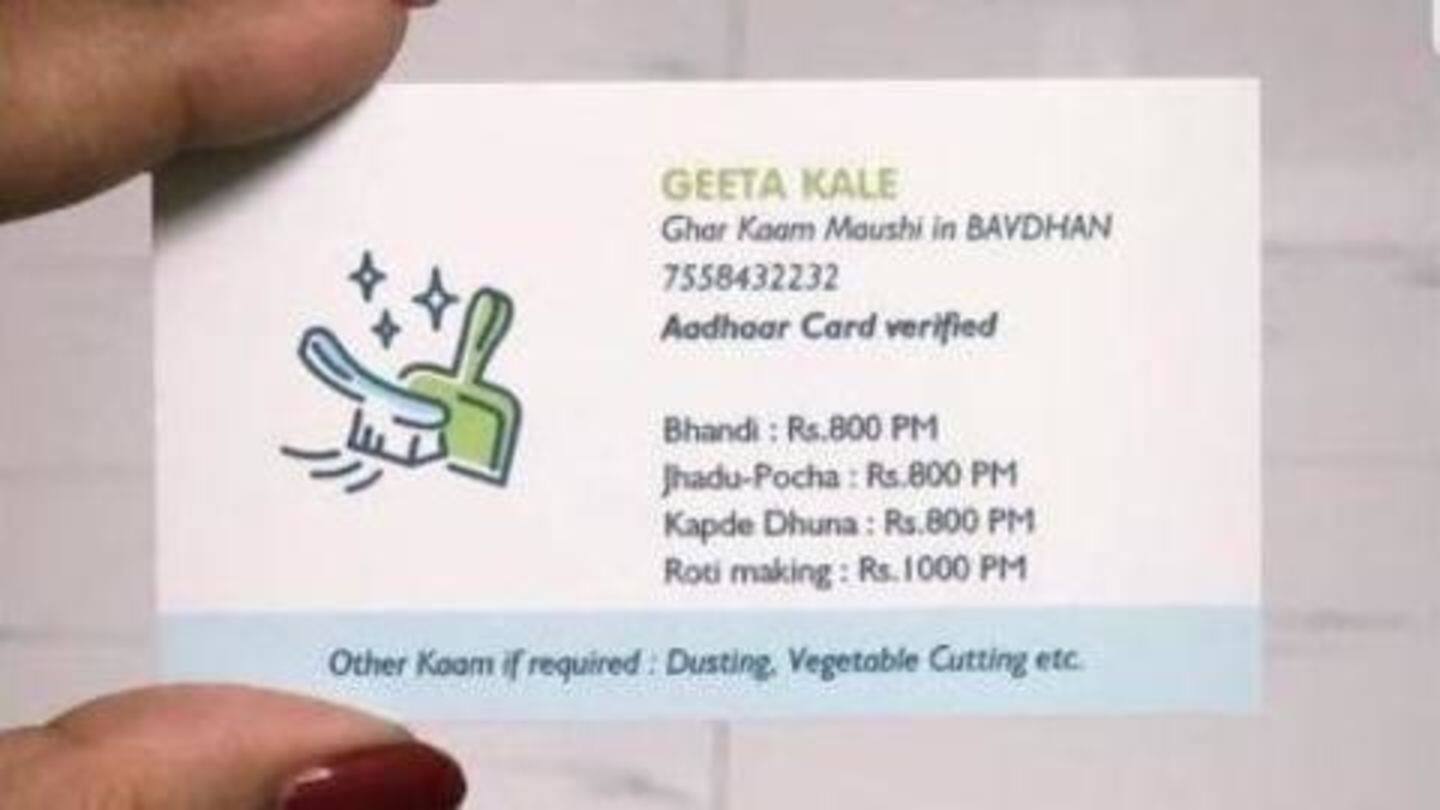 Determined to help Kale, Dhanashree, a Senior Manager of Branding and Marketing at Vilas Javdekar Developers, decided to design a professional visiting card for Kale. A 100 cards were printed and handed to the society watchman for distribution in the area. The business card, which has now gone viral, reads, "Geeta Kale, Ghar Kaam Maushi in Bavdhan [Geeta Kale, household help in Bavdhan]."
Apart from job-offers, news organizations vying to contact Kale
The said business card enlists the various services offered by Kale and their corresponding prices in this manner: Bhandi [Dishwashing]: Rs. 800 Per Month. Jhadu-Pocha [Cleaning]: Rs. 800 PM. Kapde Dhona [Laundry]: Rs. 800 PM. Roti Making [Cooking]: Rs. 1,000 PM. Apart from prospective employers, several radio stations and news organizations have been vying to reach out to Kale to cover her story.
You can read Asmita's full post here