Rafale deal 'smells-like-scam'; Defense Minister doing flip-flop on secrecy-clause: Rahul
Rafale deal 'smells-like-scam'; Defense Minister doing flip-flop on secrecy-clause: Rahul
Written by
Ramya Patelkhana
(Sourced from PTI)
Jul 22, 2018, 09:41 pm
2 min read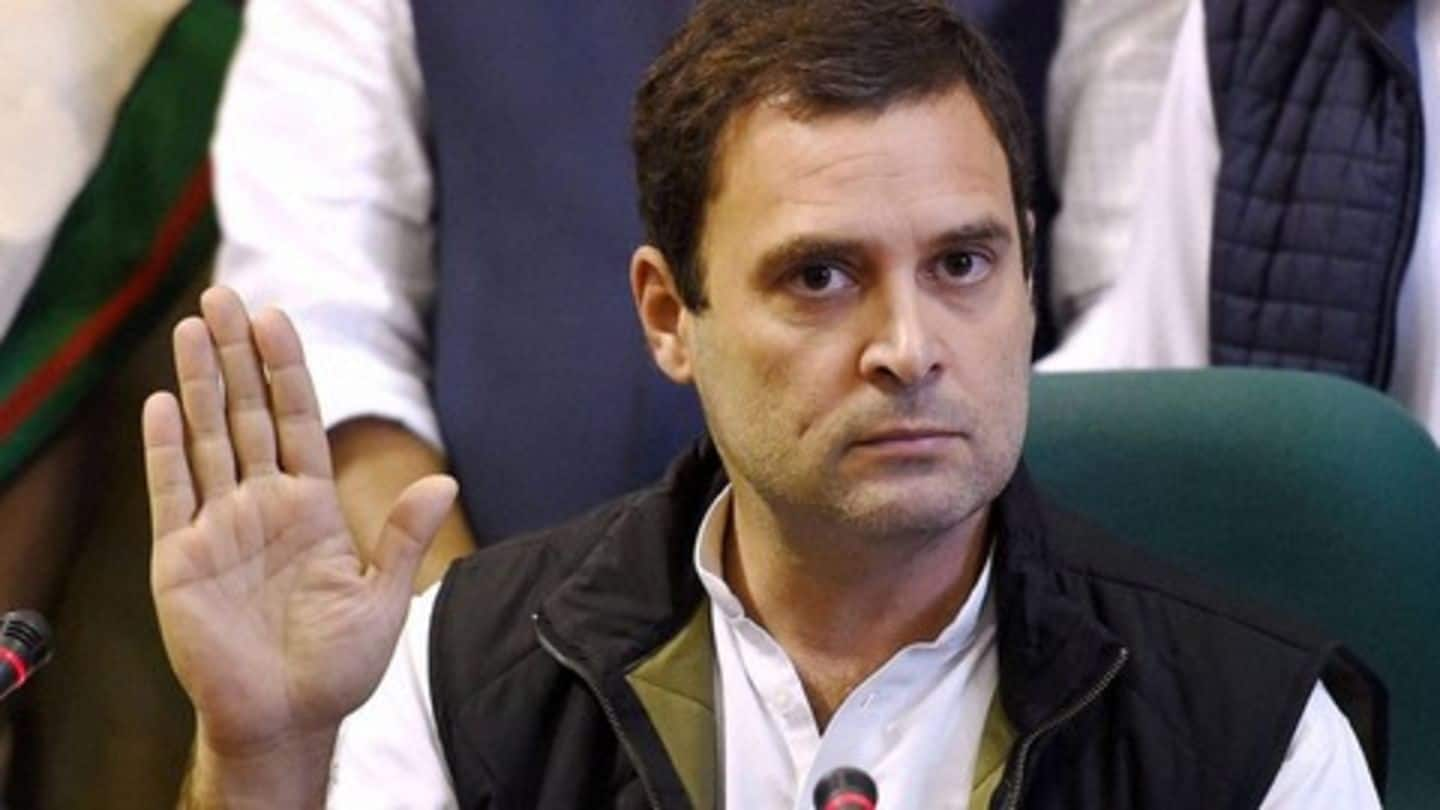 Congress President Rahul Gandhi today alleged the controversial Rafale jet deal "smells like a scam" and accused Defense Minister Nirmala Sitharaman of doing a "flip-flop" on the secrecy clause. Gandhi also attacked PM Narendra Modi, alleging he "squirms" when asked about the prices of the fighter aircraft. "The Defense Minister has clearly spoken an untruth," he said during the debate on the no-confidence motion.
Defense Minister flip-flops between it's-not-a-secret and it's-a-BIG-secret: RaGa
Our Defence Minister said she would, but now she won't.

She flip flops between "it's-not-a-secret" "it's-a-BIG-secret".

The PM squirms when asked about the price of RAFALE and refuses to look me in the eye.

Sure smells like a scam. #RAFALEscam

— Rahul Gandhi (@RahulGandhi) July 22, 2018
Government claims details of Rafale deal are 'secret'
Gandhi's fresh attack on the government over the Rafale deal comes two days after he told Parliament during the no-confidence motion debate that French President Macron conveyed to him that there was no problem in sharing details relating to the Rafale, contrary to government's claims.
PM is not chowkidar but bhagidaar in wrongdoings: Rahul
During the no-confidence motion debate on 20 July, referring to Prime Minister Modi, Rahul Gandhi had said, "I can see him smiling. There is a touch of nervousness. He is looking away, not looking into my eyes." "The truth is that Modi is not a 'chowkidar' (guard) but a 'bhagidaar' (collaborator) in the wrongdoings," the Congress chief had said.
PM Modi terms Rahul's claims as 'distortion of truth'
"I personally met the French President...asked him if there is such a (secret) pact between the French and Indian Governments. The French President told me that there is no such pact," Gandhi said. "This is the truth, and he told me, 'I have no objection to it (details of Rafale deal) being made public, you can tell it to entire India'," he added.
France claims there's security-agreement, but doesn't clarify about price disclosure
After Rahul Gandhi's claims, the French Government had, however, issued a statement, saying that a security agreement it concluded with India in 2008 legally binds the two countries to protect the classified information relating to operational capabilities of defense equipment. However, it did not clarify whether the provisions of the pact restrict the Indian government to disclose price details of the Rafale deal.