#KhadiExpress: Special train dedicated to Gandhiji launching in 2 months
#KhadiExpress: Special train dedicated to Gandhiji launching in 2 months
Written by
Ramya Patelkhana
Feb 06, 2019, 07:50 pm
2 min read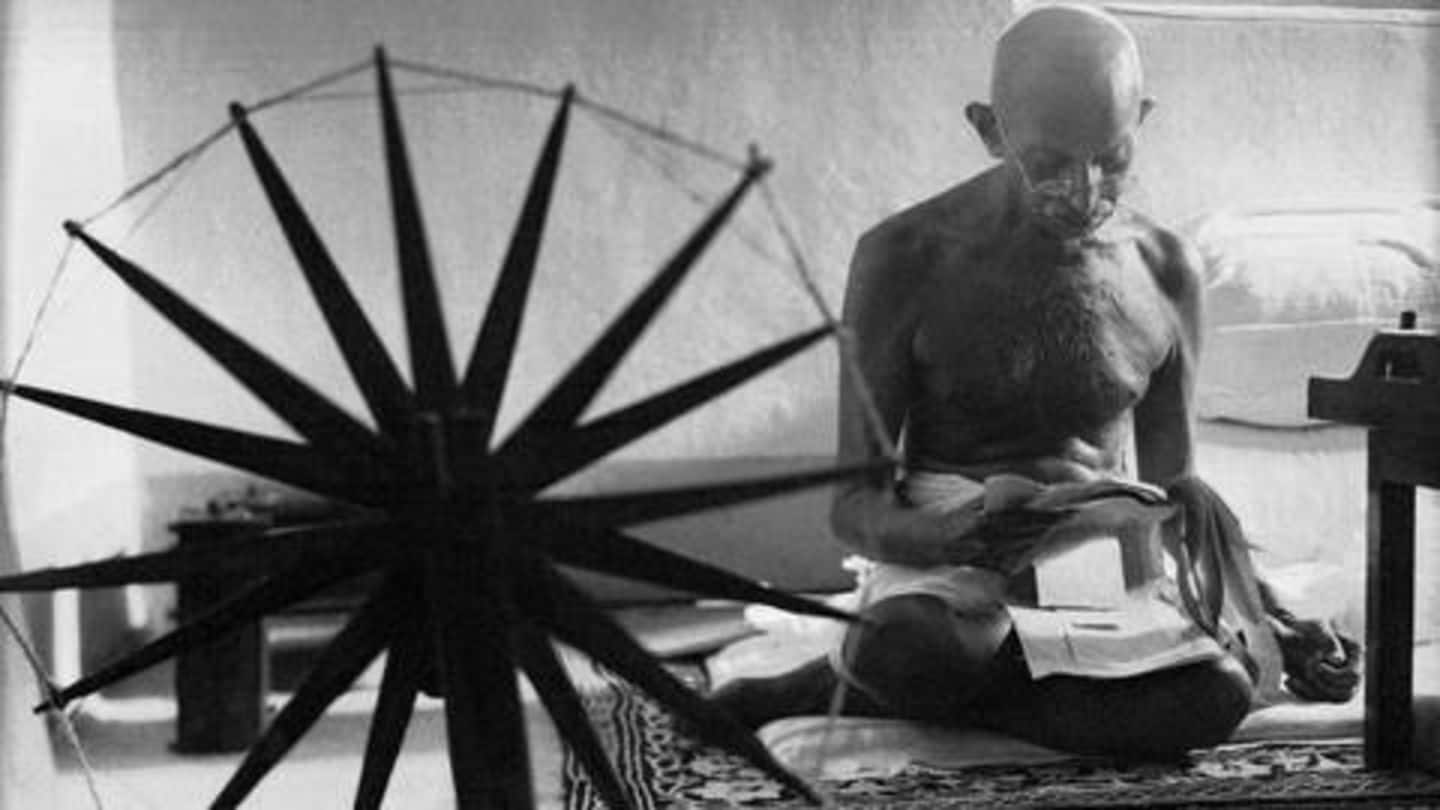 Indian Railways is all set to launch a special train dedicated to Mahatma Gandhi named "Khadi Express" soon. The train, which will be tracing the life journey of the Father of the Nation in the country, will cover all the places where Gandhiji had stayed during India's struggle for independence. Khadi Express will reportedly begin operations in the next two months. Here's more.
Khadi Express will comprise eight coaches: KVIC Chairman
Chairman of the government-run Khadi and Village Industries Commission (KVIC), Vinai Kumar Saxena, said the Khadi Express will comprise eight coaches and begin operations in two months. One of the compartments will showcase exhibitions and paintings of Gandhiji as well as his lifestyle and messages.
KVIC to sell Khadi products at different stations
Saxena said KVIC will sell Khadi products at different stations during the special train's journey as one coach will be dedicated to the sale of products. Khadi Express would halt for 1-2 days at different places where Mahatma Gandhi once stayed during the freedom struggle. It will begin its journey from Porbandar and have stoppages at Sabarmati, Ahmedabad, Rajkot, Mumbai, Wardha among such locations.
KVIC had written to Indian Railways regarding Khadi Express
"We have written a letter to Indian Railways for running a Khadi Express train which would exhibit Khadi products linked with Mahatma Gandhi in view of his 150th birth anniversary," Saxena said. He said they are targeting 20 stations or halts for Khadi Express. Its main objective is to connect the locations/stations visited by Gandhiji that will also offer parking facility for the train.
Gandhiji used to promote Khadi as means of rural employment
One of the coaches of the Khadi Express will be dedicated to the live demonstration of the making of Khadi and also show how it is spun using the charkha or the spinning wheel. Gandhiji used to promote the use of handwoven fabric instead of the British-manufactured fabric as a means of rural employment in India in the 1920s.
A special tourist train dedicated to Ambedkar announced recently
The Indian Railway Catering and Tourism Corporation (IRCTC) recently announced a special tourist train dedicated to Dr. BR Ambedkar. The train named "Samanta Express", which is set to begin its journey on 14 February 2019 from Nagpur, will cover important places associated with Ambedkar's life.