Rajasthan: Youth beaten, iron rod inserted in private parts
Rajasthan: Youth beaten, iron rod inserted in private parts
Feb 22, 2020, 07:58 pm
3 min read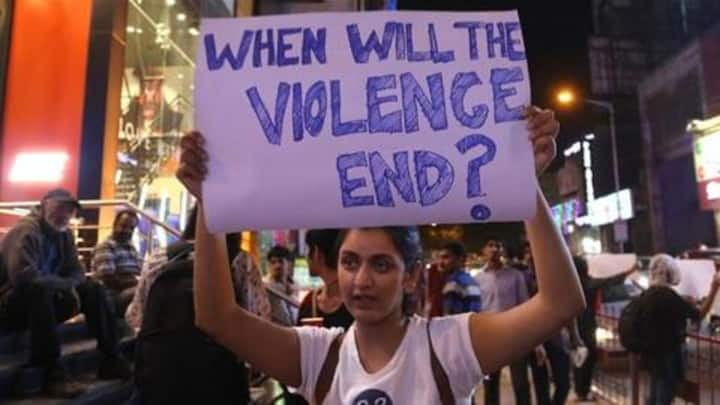 In what gives another proof that law and order have been taken for a ride in Congress-governed Rajasthan, a youth was beaten and sodomized with an iron rod on allegations of theft. The horrendous incident happened last month in Barmer but gained attention only after videos surfaced. This comes close to the heels of another incident where two Dalits were tortured. Here's more.
Victim was assaulted on January 29, didn't tell his family
The victim's brother Murad Khan, a resident of Tirsingri in Barmer, filed an FIR after seeing a clip of the torture. According to the complaint filed on Thursday, the 23-year-old victim was assaulted on January 29 but didn't speak about it. On February 19, Murad saw clips and approached the police. He claimed his brother was threatened by the perpetrators too.
Accused kidnapped the victim, locked him in hotel room
The victim was called to a petrol station near Bhadresh by three men (namely Moti Singh, Bharat Singh, and Hinglaj) and kidnapped. Accusing him of theft, they locked him inside a hotel room. "He told me that Moti Singh and Bharat Singh then assaulted him with an iron chain, stripped him, and then Moti Singh inserted an iron rod in his anus," Murad said.
The victim was forced to drink alcohol
"In violation of his religion, they also forced him to drink liquor and took Rs. 4,800 from his pocket. Hinglaj recorded his video with Moti Singh's mobile phone and made it go viral," the complaint added.
Accused claimed victim stole his phone
Deep Singh, SHO of Barmer Rural police station, said Moti and Hinglaj were arrested. He disclosed Moti runs a roadside dhaba and the victim was one of the frequent visitors. "Moti has claimed that Mohammad stole his phone in January but was caught," he said. The victim urged the trio to delete the recording, but rather than doing the same, they assaulted him again.
Case was registered, meanwhile, the victim is untraceable
However, police said none of the clips show an iron rod was inserted in the anus. A case has been registered under IPC Sections 323 (voluntarily causing hurt), 342 (wrongful confinement), 365 (kidnapping), as well as 384 (extortion). Meanwhile, Murad has claimed his brother hasn't returned home after the clips surfaced. His phone is also switched off, reports said.
Investigation is underway, said senior cop
Rajasthan: One man was allegedly beaten in Barmer on suspicion of stealing a mobile phone. Sharad Chaudhary, SP Barmer says, "The video in which victim Mohd Khan is seen beaten by two men, seems to be a month old. The two accused have been arrested FIR registered. Probe on." pic.twitter.com/nmXwa4op4v

— ANI (@ANI) February 21, 2020
Last week, two Dalits were thrashed, petrol poured on genitals
Not long ago, two Dalit brothers were tortured in Rajasthan, by the staff of a two-wheeler showroom. Labeling them thieves, the accused stripped the brothers, tied and thrashed them. They dipped a screwdriver in petrol and inserted it in private parts of the victims. Petrol was also poured on their genitals. This assault too was filmed and later police detained five accused.