Mulakkal kissed me: Another nun levels allegations against rape-accused Bishop
Mulakkal kissed me: Another nun levels allegations against rape-accused Bishop
Feb 23, 2020, 12:55 am
4 min read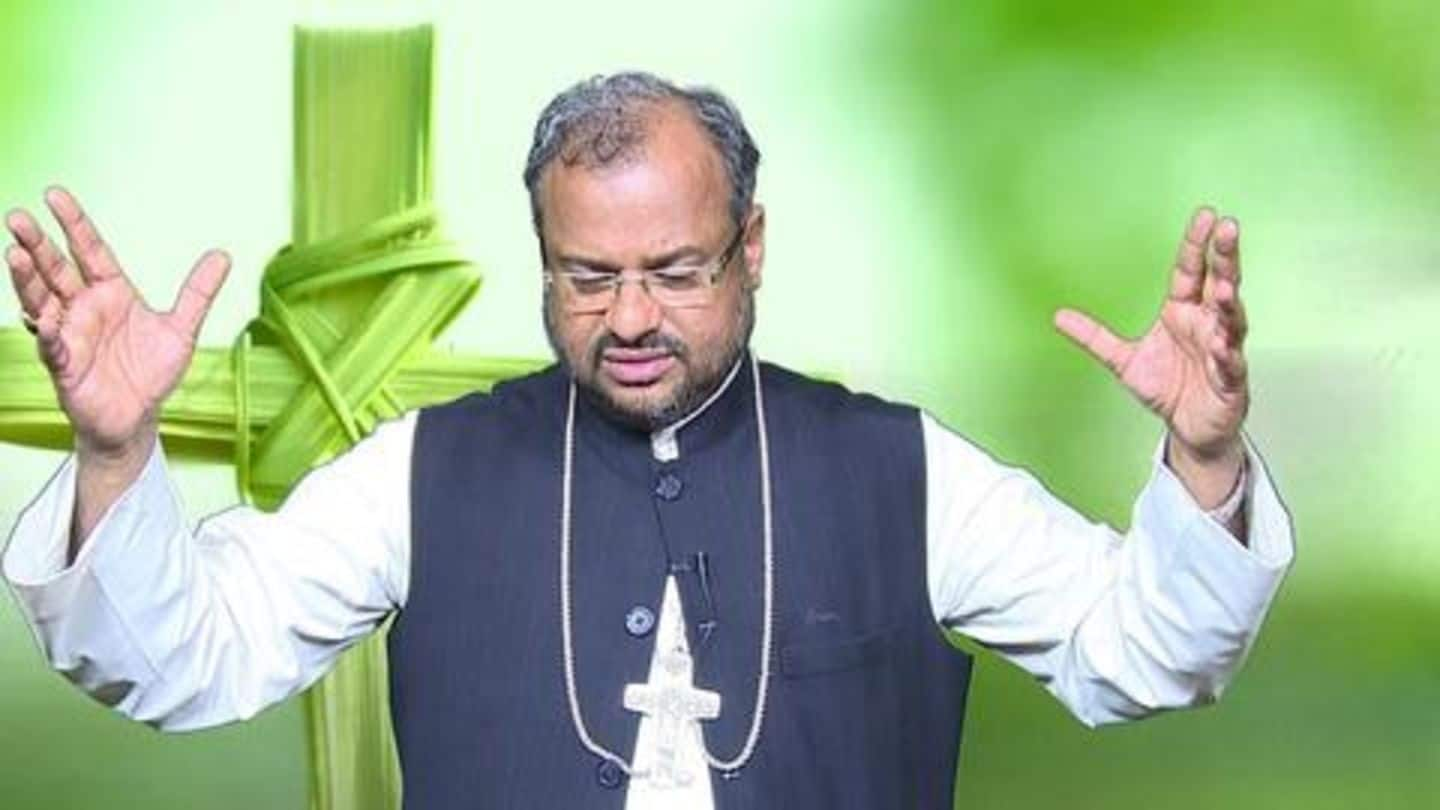 Franco Mulakkal, the disgraced Bishop of Jalandhar diocese who is accused of raping a nun, has been accused of sexual harassment by another nun. The second nun is a witness in the first case and her statement to the police has surfaced in media. In a statement that she gave to police in September 2018, the nun said Mulakkal kissed her and made sexual remarks.
Nun accused Mulakkal of raping her several times
The Kerala rape case shattered all myths about churches being safe for nuns. A nun accused Mulakkal of raping her more than a dozen times between 2014 and 2016. After she was let down by the church, she approached the police. Her courage, however, didn't make much of a difference initially as Mulakkal remained free for weeks. He was arrested after nationwide outrage.
Mulakkal was charged with wrongful confinement, rape, criminal intimidation
The victim nun, thankfully, found support in her colleagues as five nuns staged a protest against Mulakkal. In the charge-sheet that was filed in April 2019, Mulakkal was booked under IPC Sections 342 (wrongful confinement), 376 (2k) (rape on a woman incapable of giving consent), 376 (2n) (causing grievous bodily harm during rape), 376 (c) (a) 377 (unnatural offense), and 506 (1) (criminal intimidation).
Second nun said she initially met Mulakkal in Bihar
This week, the 'Save Our Sisters' forum reportedly released the second nun's statement to shed light on Mulakkal's repetitive problematic behavior. The 35-year-old nun told police she met Mulakkal for the first time in 2015 in Bihar and then talked to him several times for the needs of the convent. Between 2015 and 2017, they chatted and had video calls, she revealed.
Mulakkal described nun's and his body parts
Towards 2015's end, Mulakkal's conversations started having sexual undertones, the nun alleged. "That made me feel disgusting, averse and caused mental agony. But Bishop continued with sexual remarks...and started making video calls with description about his and my body parts... Because he was the Bishop of the diocese, I couldn't tell anything against it," she told police. She feared being ousted if she complained.
She had a relationship, was sent to Kerala as punishment
The victim revealed she had a relationship with someone in 2017 and as a punishment was sent to Kerala. "On April 30, 2017, to investigate this matter, and to meet me, Bishop Franco Mulakkal came to this convent... around 1 am in the night, Bishop called me to his room and made me sit in a chair in his room," she said.
At the end of "inquiry", Mulakkal kissed the nun
Mulakkal asked the nun about the Bihar incident and spoke to her for nearly two hours. "As I was leaving the room, Bishop hugged me and kissed me on the forehead. I felt disgusted. And next, the Bishop left. After this, despite me calling him many times, he avoided talking saying he was busy. And I stopped calling him," she added.
Proud of nun for speaking up: Sister Lucy
Considering his clout, the victim remained quiet. Police claimed the nun didn't want to file a case against Mulakkal so she was made the 14th witness in the rape matter. Sister Lucy Kalappura, who emerged as a strong voice in the entire episode, said, "I am very proud of the nun for her testimony. The so-called 'innocence' of Franco Mulakkal is fake."
Sister Lucy suspects other nuns faced harassment too
Sister Lucy suspected other nuns would have been similarly assaulted by Mulakkal. "The reason why these nuns don't come forward is the social and religious setting in our state. It is blind belief in religion," she added. Last month, Mulakkal filed a discharge plea in a local court in Kerala claiming that prima facie there was no case against him.