Kerala: Judicial custody for rape accused Bishop Mulakkal; bail denied
Kerala: Judicial custody for rape accused Bishop Mulakkal; bail denied
Sep 22, 2018, 03:16 pm
2 min read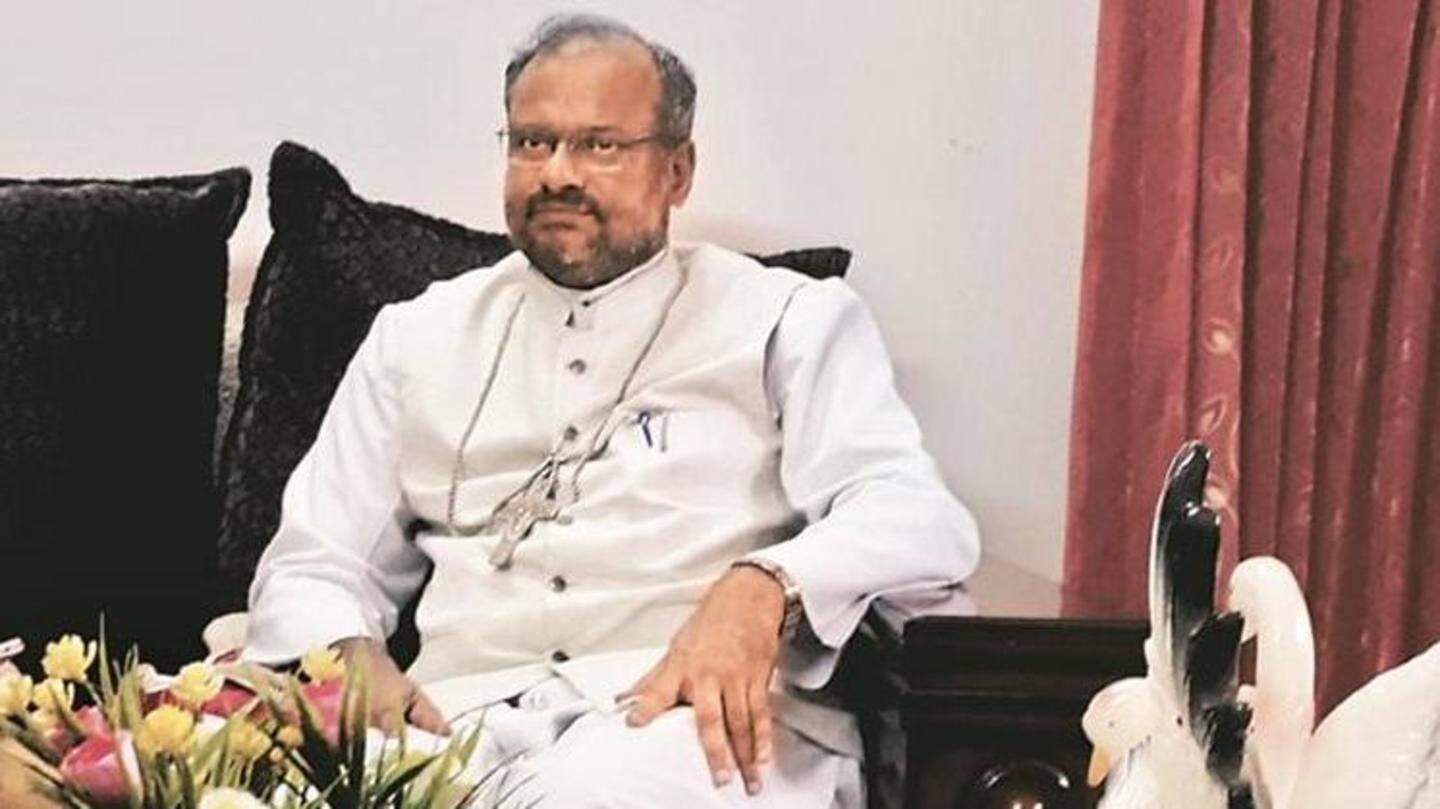 The prime accused in the rape case of Kerala nun, former Bishop Franco Mulakkal, has been sent to judicial custody after his bail plea was rejected. Mulakkal was sent to judicial custody till September 24 on Saturday. On Friday, 54-year-old Mulakkal was arrested. His arrest was demanded by nuns of Kerala who have been protesting outside High Court for days now.
Mulakkal complained of chest pain, tests confirmed he was healthy
After he was arrested on Friday, Mulakkal complained he was facing health issues. Post this, he was taken to Medical College Hospital in Ettumanoor at 11 PM. He complained of chest pain, but his test results were normal. ECG and other cardiac-related tests were performed, and the results didn't corroborate his concern. He was discharged from the hospital earlier this morning.
Reportedly, Mulakkal's lawyer not only filed a bail petition for him but underlined a condition that blood samples and saliva of the rape accused can't be taken without his permission. The lawyer claimed they can be misused.
Mulakkal claimed he didn't rape nun, evidence showed otherwise: Report
Mulakkal was questioned for three days and arrested after that. Sources in the know said he was arrested after police had substantial proof against him. During interrogation, Mulakkal stuck to his claims that he didn't rape the nun, but circumstantial evidence, witness and nun's statements, contradicted his words. He was produced in Pala's magistrate today, where his bail plea was rejected.
For two years, Bishop raped nun, church accused of laxity
In June this year, a nun alleged Mulakkal raped her for two years since May 2014. She complained to church authorities but when they didn't take action against the former Bishop of Jalandhar diocese, she approached the police. Allegedly Mulakkal first raped the nun at a mission house, but he denied visiting there on May 5, 2014. However, his driver reportedly drove him there.
Mulakkal claims he visited another convent, but it gets busted
Mulakkal claimed he visited another convent on the aforementioned date. However, the superior of the convent denied his attendance. Notably, he tried giving this crime another color, and claimed some people had vested interests and were using sisters against the church. "This is a conspiracy and several people are taking advantage of the situation, they are putting sisters at the forefront," he had said.