Bishop Franco Mulakkal, accused of raping nun, arrested: Reports
Bishop Franco Mulakkal, accused of raping nun, arrested: Reports
Sep 21, 2018, 02:48 pm
3 min read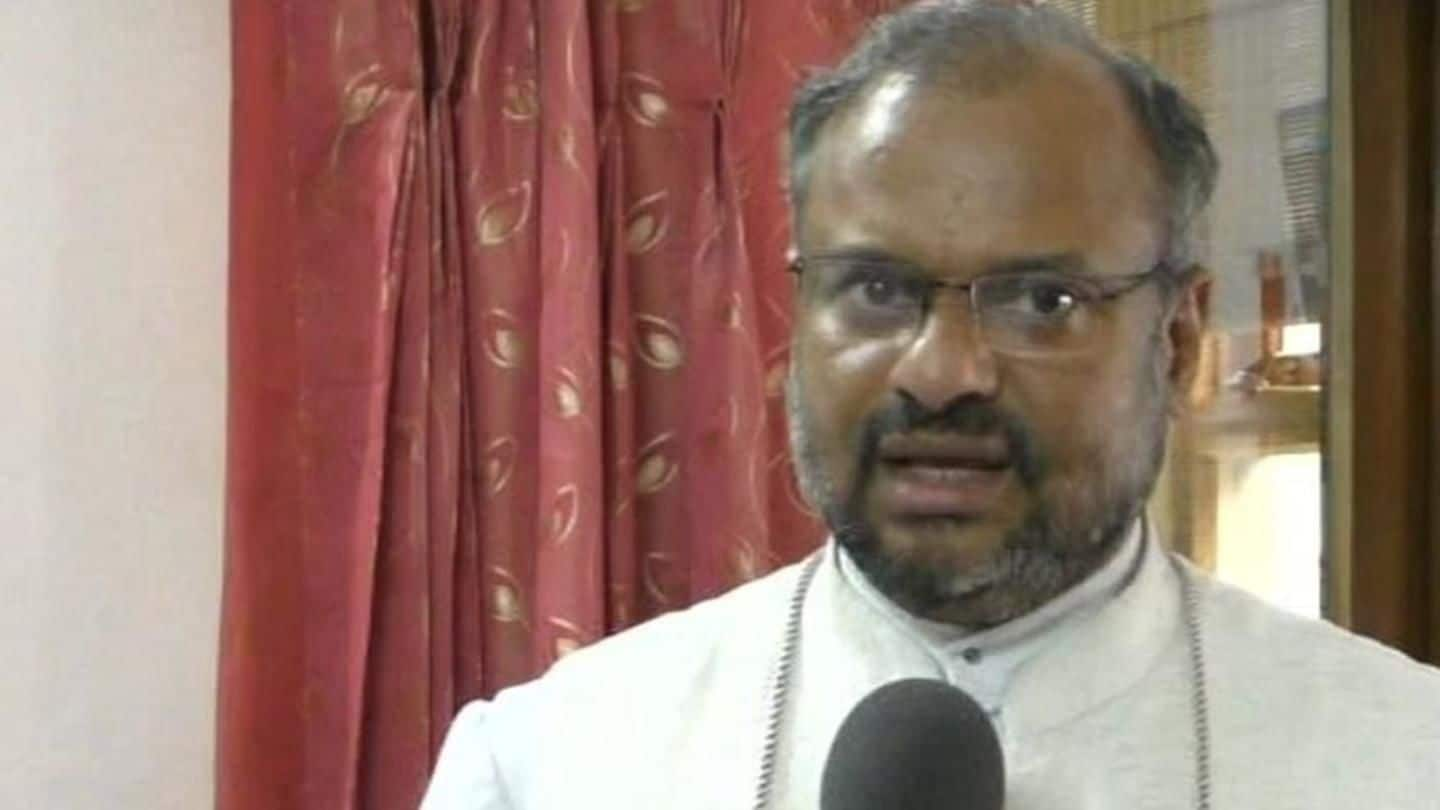 In a major development in the Kerala nun rape case, the prime accused Bishop Franco Mulakkal was arrested on Friday. He was accused of raping the nun multiple times over a period of two years. This case garnered national outrage after the nun alleged Church authorities didn't take any action, forcing her to approach the police. Notably, Mulakkal had stepped down last week.
Mulakkal was questioned for two days by SIT
Earlier this month, the Kerala police had sent summons to Mulakkal. He was grilled for seven hours on Wednesday by the SIT at the crime branch office in Thrippunithura. His questioning resumed on Thursday. Kottayam Superintendent of Police Hari Sankar said 50% of the questioning was completed in the first day itself, and an effort was on to reach conclusion after solving the contradictions.
Kerala police's chargesheet supported nun's allegations
The case will be heard on September 24. In a charge-sheet submitted by Kerala police to the High Court, it was mentioned that nun was raped multiple times. The nun's allegations were corroborated by the investigating team whose affidavit read, "Franco committed an unnatural offense." Stepping down as Bishop of the Jalandhar Diocese, Mulakkal in a letter said he is likely to be called for further clarifications.
Nuns have come together to lend support to victim
For days now, nuns of Kerala have been protesting at High Court junction demanding Mulakkal's arrest. But the arrest is not their only demand. The Save Our Sisters council said they would continue the battle till justice isn't given to the victim. "Truth cannot be undermined. Justice will be delivered in the end," said Fr Augustine Vattoli, the coordinator of the council.
When case wasn't withdrawn, Mulakkal attempted bribing
It is alleged Mulakkal, an influential member of the community, even tried to bribe the victim's brother. His relatives approached the brother's friend promising an amount of Rs. 5 crore if the case is withdrawn. Denying all charges, Mulakkal said, "This is a conspiracy and several people are taking advantage of the situation, they are putting sisters at the forefront."
This case exposed victim shaming interests many
This case also highlighted the menace of victim shaming and blew the lid off misogyny in the society. Poonjar MLA PC George asked why the nun didn't complain after the first incident, hinting her relationship with Mulakkal was consensual, and allegations false. Missionaries of Jesus Congregation also released a statement claiming the victim laughed with bishop a day after the alleged rape.