#KeralaNunRape: The art of victim blaming
#KeralaNunRape: The art of victim blaming
Sep 12, 2018, 09:12 pm
3 min read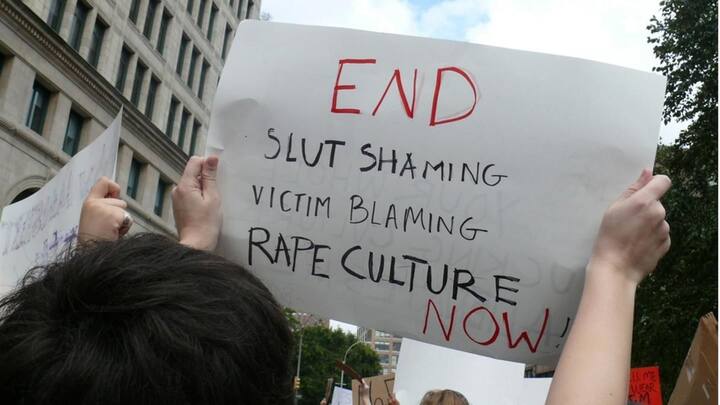 What's the first thing you usually hear when you tell someone about a rape case? Let me help you. "What was she doing so late at night?" "Was she with a boy?" "What was she wearing?" "Was she drunk?" "Must be in a live-in and now blaming the boy. What a gold digger!" This, my friends, is also called victim blaming, apart from being ignorant. But, why are we talking about it today?
Kerala MLA shows a classic example of victim blaming
India has no dearth of ultra-conservative politicians, but it will be difficult to top what this Kerala legislator said. PC George on Saturday, made defamatory remarks about the nun who filed a rape case against Jalandhar Bishop Franco Mulakkal. "No one has doubt that the nun is a prostitute. Why didn't she complain the first time?" he said at a press meet in Thiruvananthapuram. Slow claps, please?
Questioning the victim, not the 'holier than thou" accused
No one has doubt that the nun is a prostitute. 12 times she enjoyed it and the 13th time it is rape? Why didn't she complain the first time?: PC George, Kerala MLA (Independent) on the nun who levelled rape allegations against Jalandhar Bishop Franco Mulackal. pic.twitter.com/Br2sxyhVgX

— ANI (@ANI) September 8, 2018
Now, what actually is victim blaming?
As the name suggests, it is shifting the blame on the victim, and absolving the abuser. If the victim happens to be a woman, it is often times more pronounced. Statements like, "What was she doing there at that time" or "Why didn't she report it earlier" are some classic examples of victim blaming. Understandably, it makes it hard for the victim to report her/his abuse.
Are we psychologically hardwired to blame the victim?
Despite #MeToo and an ever-increasing desire to fight inequality, victim blaming remains a constant trend. Notably, a research by Melvin Lerner in the 1960s reveals that it stems from people's desire for fairness. As per Lerner's 'Just World Bias', people have a powerful urge to think good things happen to only good people. Extrapolating this thought further, they feel the victim 'deserved' it.
And, we all somehow end up blaming the victim
Victim blaming doesn't necessarily mean directly accusing the survivors. Sometimes, it is really subtle. It can be something as small as a thought like 'she could have been more careful or had not gotten into that dark alley', implying that it's their fault, partially.
FYI, You're the reason why the victims don't report abuse
Post #MeToo, a lot of victims were asked why didn't she open up before? Here's why: Because you'd label her "prostitute." Because you said, "ladke ladke hote hain, galti ho jati hai," courtesy Mulayam Singh Yadav. Because you think "good women don't get raped"! Or else why would you ask about her dress or whereabouts? Because she is made to believe it's her mistake.
Next time, you feel like asking a victim why didn't she speak before, remember it's not easy for her to open up, that she may need time to process it. And next time, you see someone blaming a victim, call him out twice. Once from my side.