Kerala nun case: Rape accused Bishop Franco Mulakkal steps down
Kerala nun case: Rape accused Bishop Franco Mulakkal steps down
Sep 15, 2018, 12:16 pm
2 min read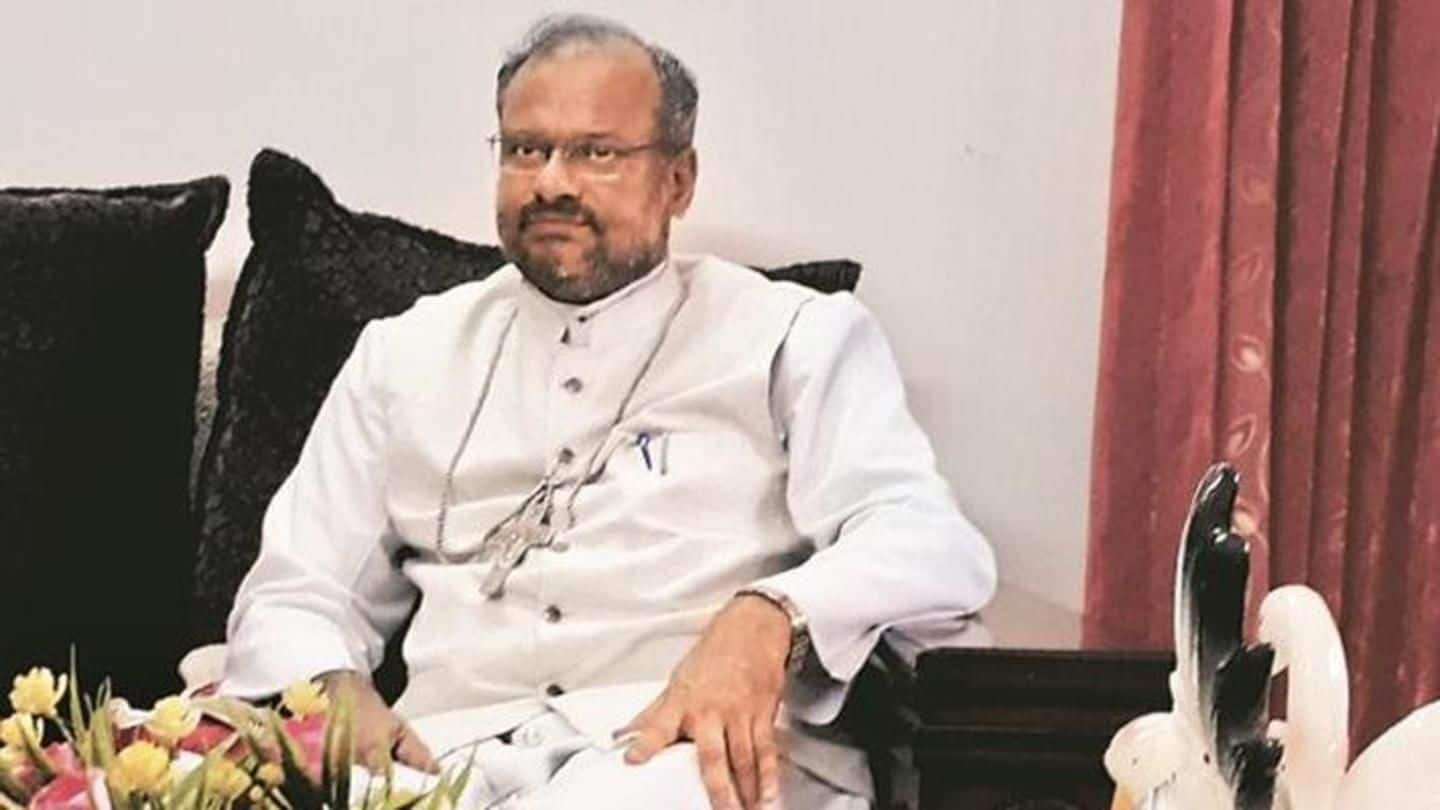 In a recent turn of events, Bishop Franco Mulakkal, accused of raping a nun multiple times, has stepped down as Bishop of the Jalandhar Diocese. Bishops J Thekkumkattil and S Thekkedathu will take his place. "I am likely to be called for further clarifications by investigating officer in Kerala," his letter read. Notably, the alleged rape by Mulakkal had sparked nationwide outrage. Here's more.
Earlier, Kerala police told HC Bishop raped nun repeatedly
The date for case's hearing was set for September 24. Last week, the Kerala police had sent summons to Mulakkal asking him to appear on September 19. Prior to that, Kerala HC received an affidavit from police. The HC was told that Bishop raped the nun a number of times over a period of two years. "Franco committed an unnatural offense," the affidavit read.
Backstory: Nun alleged Bishop raped her 13 times
The case caught attention earlier this year when the nun approached police alleging rape by Bishop. She alleged the Bishop raped her 13 times and when she complained to the church, no action was taken. As the laxity got media attention, the victim received support from her colleagues. A number of nuns protested outside Kerala HC demanding that Mulakkal should be arrested.
Sadly, Missionaries of Jesus Congregation indulged in victim blaming
Siding with Mulakkal, Missionaries of Jesus Congregation released a statement on the incident hinting they didn't find evidence supporting the nun's claims. The MoJ said the nun filed a rape case after complainant accused her of having sexual relations with her husband. "The victim was seen laughing with the bishop a day after when the rape was supposed to have happened," MoJ's statement read.
Mulakkal allegedly tried bribing the victim's brother
If that's not enough, a few days ago, the victim's brother alleged Mulakkal tried bribing him. The Bishop's relatives allegedly approached the brother's friend and said they would give Rs. 5 crore if the complaint is withdrawn. Denying all charges, Mulakkal said, "This is a conspiracy and several people are taking advantage of the situation, they are putting sisters at the forefront."