Kerala Nun rape case: Police summons accused Bishop Mulakkal
Kerala Nun rape case: Police summons accused Bishop Mulakkal
Sep 12, 2018, 05:01 pm
2 min read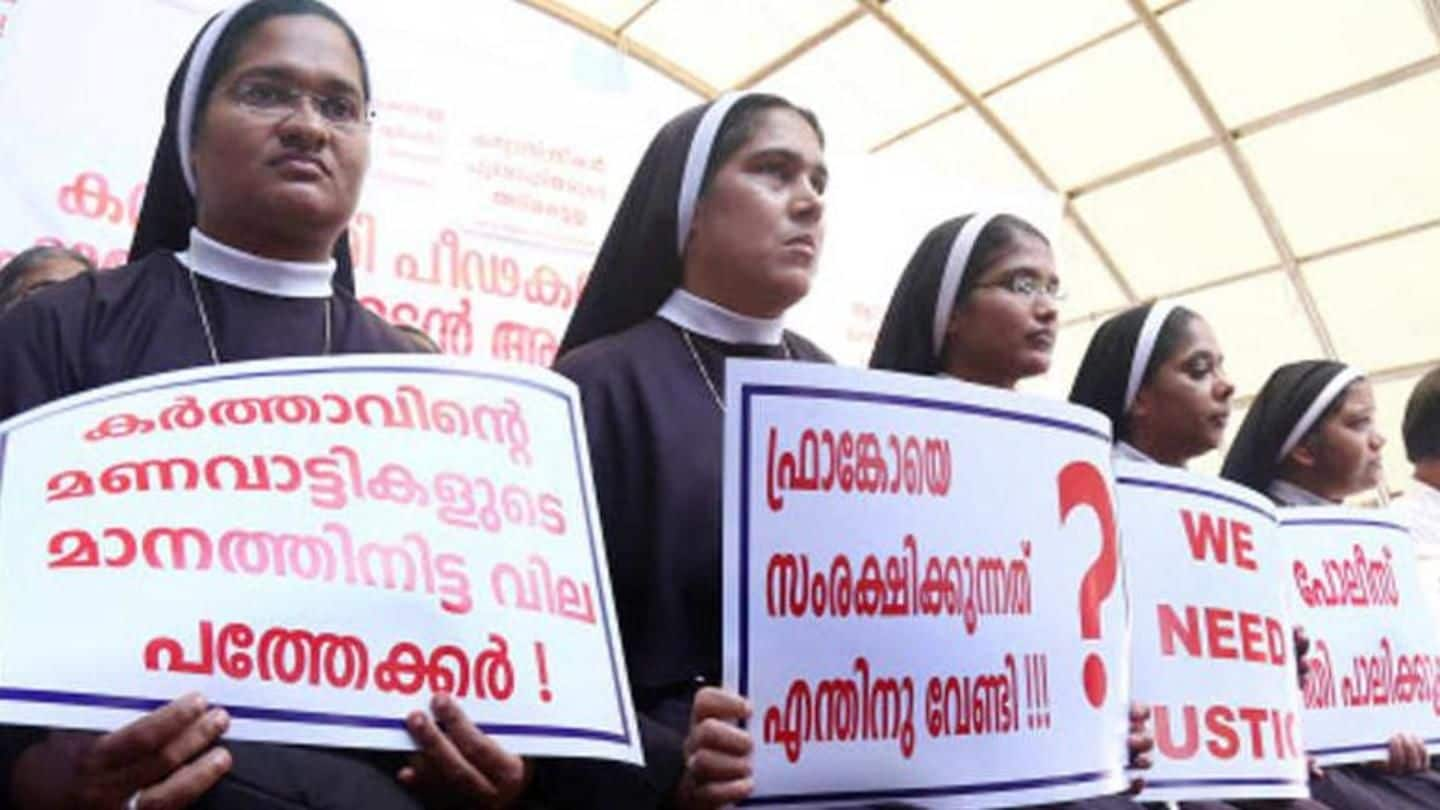 In the latest development in the alleged rape case of a nun by Bishop Franco Mulakkal, the Kerala police have summoned him and asked him to appear on September 19. Earlier, the police submitted an affidavit to Kerala HC saying their investigation revealed the nun was raped repeatedly for two years by Mulakkal. This case has sparked nationwide outrage, and Church was accused of shielding the accused.
Earlier, an affidavit was submitted which highlighted Mulakkal's actions
"During the course of the investigation so far conducted and the available evidence collected so far, it is revealed that the accused Bishop Franco committed an unnatural offense and committed rape repeatedly," the affidavit read according to the ANI.
Meanwhile, nun's brother says he was offered Rs. 5cr bribe
This affidavit and summoning come amid allegations that Mulakkal tried to bribe the nun's brother. The brother alleged Mulakkal's relative approached his friend and said he would get Rs. 5 crore if the complaint was withdrawn. Notably, the victim has got support from her colleagues. Nuns are protesting outside the Kerala HC about the delay in taking action against Mulakkal.
Separately, nun wrote letter highlighting trauma she went through
Separately, the nun penned a letter to Apostolic Nunciature - the representative of the Holy See in India, highlighting the trauma she went through, and the way she was treated after complaining. In the seven-page letter, she said protecting the accused will lead to Church losing its credibility. "It will have a very adverse effect on women in the Indian Church," she added.
Notably, rape accused Mulakkal said people are against the church
"I feel there are people who are against the church, they're using these sisters. This is a conspiracy and several people are taking advantage of the situation, they are putting sisters at the forefront," Mulakkal, who faces rape charges, told ANI recently.