Award-winning AMU PhD scholar joins Hizbul Mujahideen
Award-winning AMU PhD scholar joins Hizbul Mujahideen
Written by
Ramya Patelkhana
Jan 08, 2018, 06:03 pm
2 min read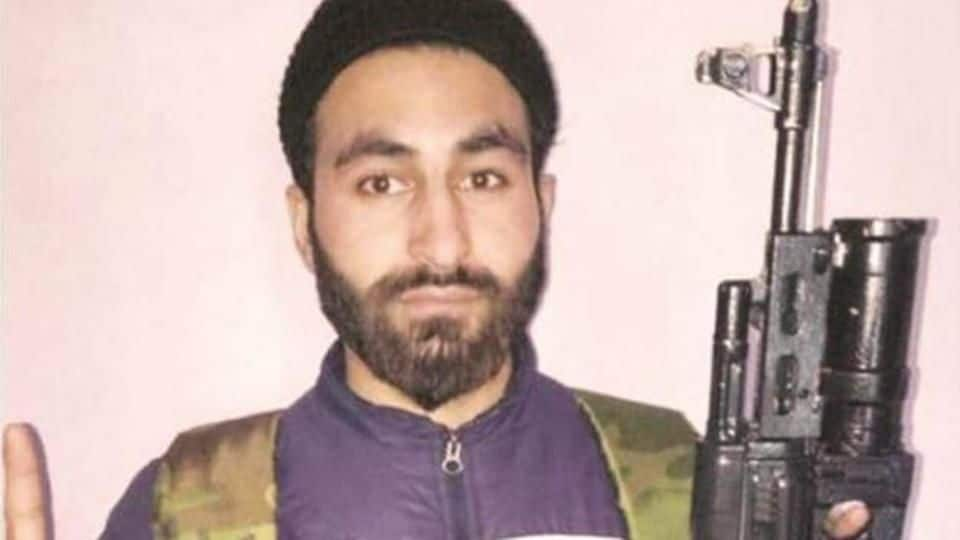 Mannan Bashir Wani, an award-winning PhD scholar at the Aligarh Muslim University, has reportedly joined Hizbul Mujahideen terror outfit; he went missing last week. The 26-year-old had taken a break to meet his family in Jammu & Kashmir's Kupwara. He's believed to have joined Hizbul organization instead. This comes after his complaint about "harassment" by Indian forces on Facebook months ago. Here's more.
Wani, who comes from an affluent background, was pursuing PhD in Applied Geology from Aligarh Muslim University (AMU). The university website says he won an award at a 2016 international conference for the best paper on "Water, Environment, Ecology, and Society". The research scholar, hailing from North Kashmir's Lolaab Valley, went missing on 3 January. His father lodged a missing report in Kupwara.
A picture in which Mannan Wani is seen holding an AK-47 rifle earlier surfaced on various social networking sites. According to the caption on the released image, which went viral, Wani joined Hizbul Mujahideen on 5 January. His code name is Hamza Bhai. The development reflects a setback in the government's efforts to persuade youngsters in Kashmir to shun violence.
Not the first highly-educated man to join terrorist ranks
According to sources, Mannan Wani joined the Hizbul terror outfit in south Kashmir. He, however, isn't the first research scholar to join such organizations. In Feb'17, Indian security forces gunned down 27-year-old Azharuddin Khan, a terrorist who pursued PhD in Arabic, in an encounter.
What drove him to choose this path?
Wani's friend, on condition of anonymity, reportedly stated: "(Mannan) was pushed to militancy by an event last year (in Nov'17) when he was harassed by armed forces on his way to Srinagar (from his home)." His friend added: "He was rattled by that incident. He shared with me how he was harassed, but I never knew Mannan will take such an extreme step."
Trying to find out who motivated Wani: Police
Police are investigating how Wani was radicalized to join Hizbul. An officer stated: "We are investigating the matter. He was pursuing higher education...there was not a slightest hint that he would join militancy. We are trying to find out who motivated him to join Hizbul."